iOS 8.1.2 on iPad Air: Impressions & Performance
The latest iOS 8 update for iPhone and iPad isn't the iOS 8.2 update that Apple put into its beta program weeks ago. Instead, it's an iOS 8.1.2 update that's aimed at some of the iOS 8 problems that users have faced in the weeks after its release. With the iOS 8.1.2 release here, we take a look at how the iOS 8.1.2 update is performing on iPad Air. This is our early iPad Air iOS 8.1.1 review.
In September, Apple released an iOS 8.0 update to replace last year's massive iOS 7 upgrade. iOS 8 did not bring sweeping changes to the iOS operating system for iPhone and iPad. Instead, it built on what the iOS 7 update left behind delivering some brand new features of its own including massive changes to the camera app and the Messages app.
Apple's iOS 8 update also delivered a number of iOS 8 problems, problems that Apple's been trying to fix for several months now. First, it rolled out an iOS 8.0.1 update for the iPhone and iPad. A day later, the company pushed out iOS 8.0.2 to fix iOS 8.0.1 problems. A few weeks later, the company shifted to the iOS 8.1 update. A few weeks after that, iPhone and iPad users moved to iOS 8.1.1.
Yesterday, Apple replaced the iOS 8.1.1 update with a new iOS 8.1.2 update. The iOS 8.1.2 update is small and delivers fixes including one for a ringtone issue on the iTunes Store. As many of you know, small updates like iOS 8.1.2 have the potential to have a huge impact on performance. iOS 8.0.1, for example, killed Touch ID and cellular data on the iPhone 6. And that's why we take a look at these updates. We want to provide you with feedback.
After some quick preparation, I installed Apple's brand new iOS 8.1.2 update in an effort to provide iPhone and iPad users with some initial impressions of Apple's new software. These impressions don't serve as a final review but they will help those of you who are straddling the fence about whether to install the company's latest iOS 8 upgrade.
Here are my early impressions of the iOS 8.1.2 update for iPad Air.
iOS 8.1.2 Installation
I installed the iPad Air iOS 8.1.2 update third, after the updates for my iPhone 5 and iPhone 6. Both of those installation processes were extremely smooth so I had no doubt that I would encounter the same with the iPad Air. Incremental updates typically don't have widespread installation issues so it wasn't surprising to see the iPad Air's installation live up to expectations.
The iOS 8.1.2 update for iPad Air is a small update, around 20MB in size, and it took me about 10 minutes to download and install from start to finish. That's not a long time though the timing will vary depending on your connection speed.
I still recommend setting aside some time for the iOS 8.1.2 update to download and install, especially if you're installing over a slower Wi-Fi connection. You never know what you might run into.
If your installation gets fouled up, do a hard reset. That is to say, hold down the home button and power button for a good 10 seconds until it reboots. That should solve your installation problem.
iOS 8.1.2 on iPad Air Performance
Over the last 24 hours, I've spent a ton of time with iOS 8.1.2 on iPad Air. Before getting into the early review and my impressions, I should note that mileage is going to vary from device to device, person to person. That is to say, I probably don't have the same apps installed and there's a chance that I use Google Chrome, watch more videos, or bounce around the home screen more than you do. So, consider this a general guide as you try to decide whether iOS 8.1.2 is worth installing on your iPad Air.
Apps
I've said it before and I'll say it again. App developers have done an excellent job keeping their applications updated with bug fixes. They've also done an outstanding job with iOS 8 compatibility updates. This steady flow of updates helped to ensure a smooth transition from iOS 7 to iOS 8 and it's helped make the move from iOS 8.1.1 to iOS 8.1.2 a smooth process as well.
After a day with iOS 8.1.2, I've yet to encounter any major issues with my 50 or so applications. Key apps like Google Hangouts, Twitter, Instagram, Asana, Slack are all working properly. Even Netflix, Google Chrome, and Facebook, apps that I've had problems with in the past, are working out fine after the move to iOS 8.1.2.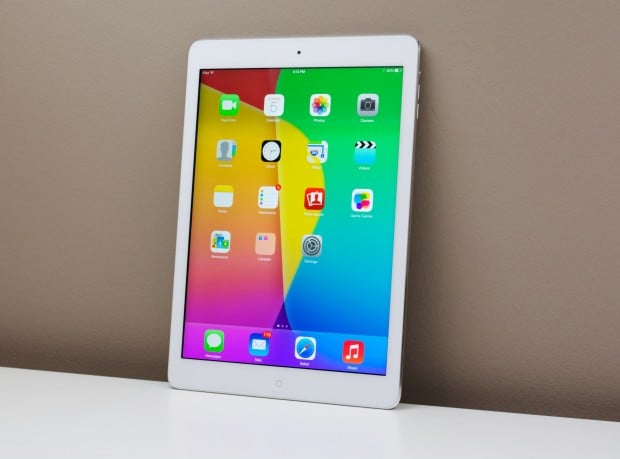 As I've noted many times, there's always a chance app performance will decline in the hours, days and weeks after an iOS update's release. That said, I'm pretty confident in iOS 8.1.2 given the experience I had in iOS 8.1.1 and below. If you are experiencing issues with iOS 8.1.2 or another iOS 8 update, you should consider installing the latest bug fix updates. They will almost certainly help squash bugs that you've been having.
If the update does not work, contact the app developer. They are generally very receptive when it comes to bugs.
iOS 8.1.2 Battery Life
I bought the iPad Air first-gen right when it came out in the fall of 2013. Over the course of a year, and many iOS updates, I've yet to experience any weird battery life issues. iOS 8.1.2 continues that streak and so far, the update is treating my iPad Air battery life well.
I've only been able to spend about 12 or so hours with the software and that means that I can't draw any long term conclusions about the long term. What I can tell you though is that so far, the update is performing admirably. I haven't noticed any abnormal battery drain, I haven't encountered any slow charging problems and standby mode is still holding a fantastic charge.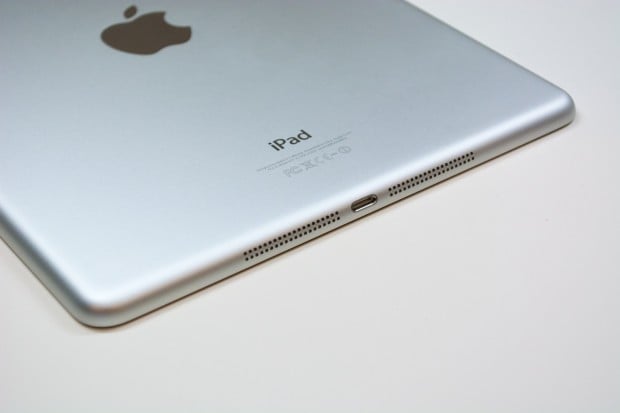 Typically, when an iOS update comes with major battery life issues, they're exposed almost immediately. So, I'm pretty confident that the iOS 8.1.2 update does not come with any major battery life problems on board.
iOS updates like iOS 8.1.2 aren't supposed to bring battery life problems to the iPhone or iPad. Typically, bad battery life is caused by third-party apps or by users themselves. I've outlined a number of strategies to get better battery life inside iOS 8 and the same advice applies to Apple's latest iOS 8.1.2 update. Have a look at those if you install iOS 8.1.2 and you start noticing issues on the iPad Air.
Wi-Fi, Cellular Data & Bluetooth
I don't own an LTE version of the iPad Air so I can't speak to cellular data. What I can say though is that both Wi-Fi and Bluetooth, two features that are always problematic for some people after an iOS upgrade, are both working fine. Wi-Fi is fast and reliable and I've been able to connect the iPad Air to every single one of my Bluetooth devices including several different speakers.
I can't tell you if the iOS 8.1.2 update will fix any of the problems you've been having but what I can tell you is that iOS 8.1.2 doesn't appear to bring any problems of its own.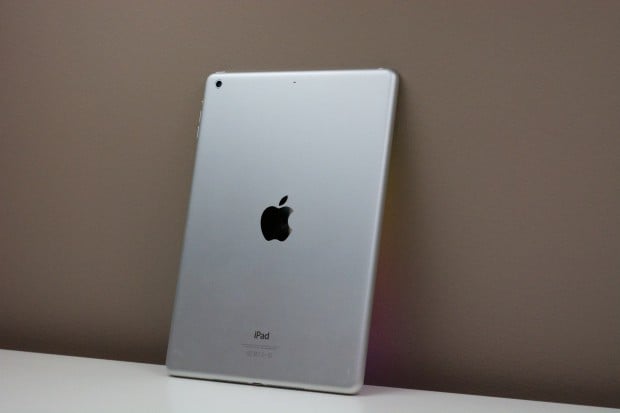 If you do happen to encounter issues with these connections after getting the iOS 8.1.2 update on board, I advise you to take a look at these potential fixes. They might dislodge them. Just keep in mind, iOS fixes aren't guaranteed to work for everyone so while they might work for a friend or family member, they may not solve your problems.
Bugs & Issues
Unlike the iOS 8 update for iPhone, the iOS 8 update for iPad has been very stable. My iOS 8 experience on the iPad Air has been fantastic and I honestly haven't run into any noticeable bugs or random issues after any of these updates. That's not to say that there aren't bugs on board, I just haven't run into any during my extended use.
Apple's iOS 8.1.1 update was a very stable update, the most stable out of all the iOS 8 updates, and iOS 8.1.2 fortunately keeps that going. I've yet to encounter any noticeable issues during my time with the new upgrade and my hope is that that solid experience continues.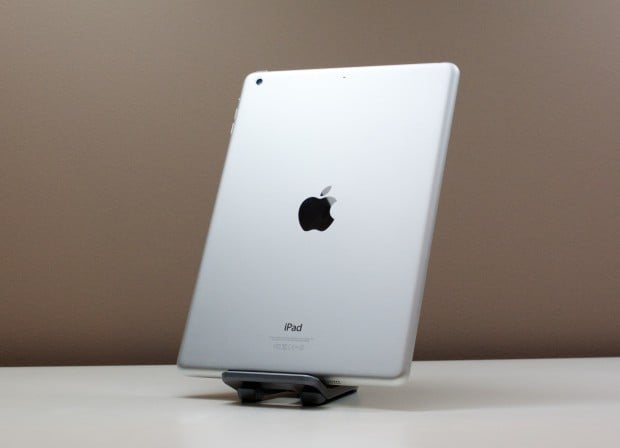 Now keep in mind, bugs tend to stay hidden for days, sometimes weeks, before they pop up. So while I'm not experiencing any issues right now, I could run into some issues in the days and weeks ahead.
If you're struggling on iOS 8.1.1 or below, and you're not yet sure about iOS 8.1.2, have a look at our fixes for common iPad Air problems. They might help iron out your problems.
Speed
As for the overall speed of the software, it's still intact after iOS 8.1.2. The iOS 8 update has always been very fast on the iPad Air and that continues with Apple's new update. Transitions are fast and timely, animations aren't choppy at all, and the whole operating system feels very smooth. iOS 8.1.2 picks up where iOS 8.1.1 left off.
Should You Install iOS 8.1.2?
If you're dealing with iOS 8 problems with iOS 8.1.1 or below on board, iOS 8.1.2 is probably worth a shot. It has a few confirmed bug fixes and there is always a chance that it will fix some of the problems that aren't listed in the change log. I've had many of my iOS problems worked out this way and you might get lucky with iOS 8.1.2.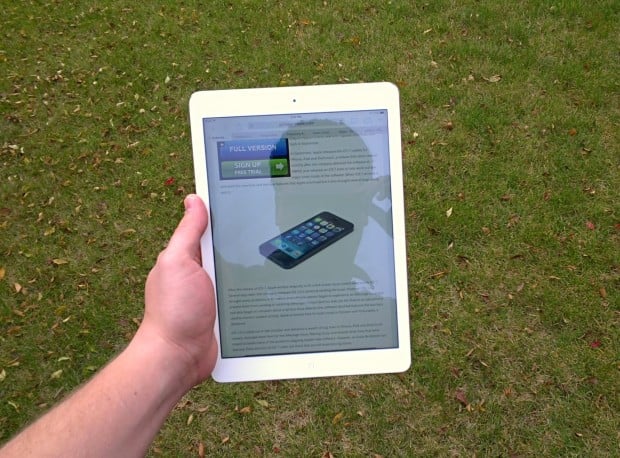 If you are experiencing relative calm on your iPad Air, there's no need to rush. In fact, I suggest waiting a few days for the smoke to settle to see how the update is performing. Wait a few days, gather feedback, and then make a decision. This isn't a massive update but it could have a big impact on your iPad Air, for better or worse.

This article may contain affiliate links. Click here for more details.