iOS 8.1.2 on iPad mini 2: Impressions & Performance
Yesterday, Apple released an iOS 8.1.2 update that's aimed at some of the iOS 8 problems that users have faced in the weeks after the release of the company's brand new operating system. With the iOS 8.1.2 release here, we take a look at how the iOS 8.1.2 update is performing on iPad mini 2. This is our early iPad Air iOS 8.1.1 review.
Earlier this year, Apple released an iOS 8.0 update to replace last year's massive iOS 7 upgrade. iOS 8 did not bring sweeping changes to the iOS operating system for iPhone and iPad. Instead, it built on what the iOS 7 update left behind delivering some brand new features of its own including massive changes to the Messages app, notifications and more.
Apple's iOS 8.0 update also delivered a number of iOS 8 problems, problems that the company has been trying to fix for several months now. First, it rolled out an iOS 8.0.1 update for the iPhone and iPad. A day later, the company pushed out iOS 8.0.2 to fix iOS 8.0.1 problems. A few weeks later, the company shifted to the iOS 8.1 update. A few weeks after that, iPhone and iPad users moved to iOS 8.1.1.
Yesterday, Apple replaced the iOS 8.1.1 update with a new iOS 8.1.2 update. The iOS 8.1.2 update is small and delivers fixes including one for a ringtone issue on the iTunes Store. As many of you know, small updates like iOS 8.1.2 have the potential to have a huge impact on performance. iOS 8.0.1, for example, killed Touch ID and cellular data on the iPhone 6. And that's why we take a look at these updates. We want to provide you with feedback.
After some quick preparation, I installed Apple's brand new iOS 8.1.2 update in an effort to provide iPhone and iPad users with some initial impressions of Apple's new software. These impressions don't serve as a final review but they will help those of you who are straddling the fence about whether to install the company's latest iOS 8 upgrade.
Here are my early impressions of the iOS 8.1.2 update for iPad mini and more specifically, the iPad mini 2 (second-gen).
iOS 8.1.2 Installation
After successfully installing the iOS 8.1.2 update on the iPhone 6, iPhone 5 and iPad Air, I went into the iPad mini iOS 8.1.2 installation process without any fear. Smaller iOS updates like iOS 8.1.2 tend not to cause major installation issues simply because there aren't millions upon millions of people trying to install all at once.
I was able to get the iOS 8.1.2 update up and running on the iPad mini in about 10 minutes or so. The update is extremely small, right around 20MB, so it shouldn't take you very long to get it up and running provided you're on a fast internet connection.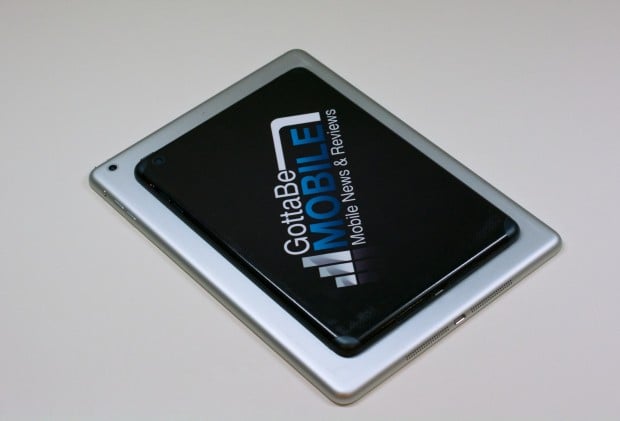 Even with the small size of the update, I still recommend setting aside some time for the iOS 8.1.2 upgrade to download and install, especially if you're installing over a slower Wi-Fi connection. You never know what you might run into during the installation process. You shouldn't anticipate any problems but there's always a chance something could go wrong.
If your installation does present problems, do a hard reset. That is to say, hold down the home button and power button for a good 10 seconds until it reboots. That should solve your installation problem.
iOS 8.1.2 on iPad mini 2 Performance
Over the last 24 hours, I've spent a ton of time with iOS 8.1.2 on iPad mini 2. Before getting into the early review and my impressions, I should note that mileage is going to vary from device to device, person to person. That is to say, I probably don't have the same apps installed and there's a chance that I use Google Chrome, watch more videos, or bounce around the home screen more than you do. So, consider this a general guide as you try to decide whether iOS 8.1.2 is worth installing on your iPad mini.
Apps
Often, my app experience falls apart after a major update like iOS 8. Not the case this time around though. Some of the credit goes to Apple and its beta program, a lot of the credit goes to developers that have clearly worked hard to deliver a solid experience post-iOS 8 release. A steady flow of compatibility updates and bug fixes have ensured a smooth transition.
So far, all of my 50+ applications on the iPad mini 2 are working fine. Some of my primary applications like Google Hangouts, Twitter, Instagram, Asana, Slack are all doing fine. Even Netflix, Google Chrome, and Facebook, apps that I've had problems with in the past, are working perfectly after making the move to iOS 8.1.2.
Of course, there's always a chance app performance will decline in the hours, days and weeks after an iOS update's release. That said, I'm pretty confident in iOS 8.1.2 given the experience I had in iOS 8.1.1 and below. If you are experiencing issues with iOS 8.1.2 or another iOS 8 update, you should consider installing the latest bug fix updates. They will almost certainly help squash bugs that you're seeing. If not, contact the developer and tell them about your experience.
iOS 8.1.2 Battery Life
I was getting solid battery life on the iPad mini 2 with iOS 7 on board and that hasn't changed with iOS 8 on board. All along, battery life has been extremely solid and iOS 8.1.2 doesn't seem to make any noticeable impact on performance. That is to say that after 12 hours, I haven't noticed any issues.
I've only been able to spend about 10 or so hours with the software and that means that I can't draw any long term conclusions about its battery life. What I can tell you though is that so far, the update is performing admirably. I haven't noticed any weird battery drain, I haven't encountered any slow charging problems and standby mode is still holding up nicely.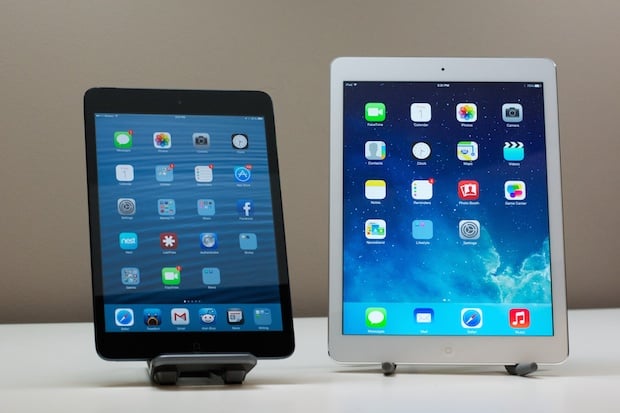 When an iOS update comes with major battery life issues, they're exposed almost immediately. So, I'm pretty confident that the iOS 8.1.2 update does not come with any major battery life problems on board. Like anything though, performance is going to vary from person to person.
iOS updates like iOS 8.1.2 aren't supposed to bring battery life problems to the iPhone or iPad. Typically, bad battery life is caused by third-party apps or by users themselves. I've outlined a number of strategies to get better battery life inside iOS 8 and the same advice applies to Apple's latest iOS 8.1.2 update. Have a look at those if you install iOS 8.1.2 and you start noticing issues on the iPad mini.
Wi-Fi, Cellular Data & Bluetooth
I own a 4G LTE version of the iPad mini that I use on AT&T's network. So far, AT&T's network is offering the same quality speeds that I've grown accustomed to over the past year. They're fast and better yet, the network is extremely reliable. I haven't noticed any drops. Same goes for Wi-Fi. It delivers excellent performance after the iOS 8.1.2 update.
Bluetooth, a feature that I've had problems with in the past, is also holding up well. I've been able to connect to all of my Bluetooth devices with ease without any sort of problem. This has been consistent throughout my experience with Apple's new operating system and I don't expect any massive problems to arrive in the day ahead.
If you do happen to encounter issues with these connections after getting the iOS 8.1.2 update on board, I advise you to take a look at these potential fixes. They might get rid of them. Just remember, iOS fixes aren't guaranteed to work for everyone so while they might work for a friend or family member, they may not solve your problems.
Bugs & Issues
My iOS 8 experience on the iPad has been virtually bug-free. While I've noticed an assortment of bugs on the iPhone, I haven't stumbled into any noticeable issues on Apple's slates. That goes for the iPad mini 2 which currently delivers an outstanding performance with iOS 8.1.2 on board.
So far, I haven't run into any noticeable bugs or problems though that doesn't mean that there aren't any bugs or problems on board. It just means that in my 10 or so hours with the update, I haven't discovered any.
iOS bugs tend to stay hidden for days, sometimes weeks, before they decide to pop up. So while I'm not experiencing any issues right now, I could run into some issues in the days and weeks ahead.
If you're struggling on iOS 8.1.1 or below, or you're having issues with iOS 8.1.2, have a look at our fixes for common iPad Air problems. They might help iron out your problems.
Speed
The iPad mini 2 is still extremely fast with iOS 8.1.2 on board. Animations are fluid, transitions are snappy, and I've yet to encounter any general sluggishness, something that tends to pop up after an iOS upgrade. Overall, iOS 8 has treated the iPad mini 2 well and my guess is that that will continue as we push further away from the iOS 8.1.2 release.
Should You Install iOS 8.1.2?
Those of you that are experiencing issues with iOS 8.1.1 or below should certainly think about upgrading to the iOS 8.1.2 update today. It doesn't come with an extensive list of bug fixes but there's a very good chance that the update will fix issues that aren't listed on the change log. I've had this happen to me after numerous iOS updates.
If you're not having any problems, my advice is to wait a few days for the smoke to settle and then come to a decision. This is a small update and you should not be in any sort of a rush to install it. Take your time, gather as much feedback as you can, and then make your move. It's as simple as that.

This article may contain affiliate links. Click here for more details.