iOS 8.1.3 on iPad mini 2: Impressions & Performance
Yesterday, Apple's new iOS 8.1.3 update for iPhone, iPad and iPod touch finally touched down to replace the iOS 8.1.2 update the company pushed out at the end of last year. With that in mind, we want to take a first look at how the iOS 8.1.3 update is performing on iPad mini 2, the second-generation 9.7-inch tablet. This is our early iPad mini 2 iOS 8.1.3 review.
At the end of last year, a solitary iOS 8.1.3 update rumor emerged. In the days after its arrival, we saw iOS 8.1.3 activity pick up in our backend, a sign that an iOS 8.1.3 update was more than just a rumored update. Yesterday, those rumors came to life and Apple released its brand new iOS 8 update for iPhone and iPad users.
Ahead of the iOS 8.2 release, Apple's pushed out a brand new iOS update dubbed iOS 8.1.3. iOS 8.1.3 is a fairly large iOS 8 update, much larger than iOS 8.1.2, and it delivers a number of bug fixes including a fix for iPad multitasking gestures. It's a sizable update and one that many iPhone and iPad users are excited about.
The update is available to all iPhone and iPad users capable of running Apple's iOS 8 operating system. It's a free update and it's one that many iPhone and iPad users are considering.
After some quick preparation, I installed Apple's brand new iOS 8.1.3 update in an effort to provide iPhone and iPad users with some initial impressions of Apple's new software. These impressions don't serve as a final review but they will help those of you who are straddling the fence about whether to install the company's latest iOS 8 upgrade.
Here are my early impressions of the iOS 8.1.3 update for the first-generation iPad mini 2.
iOS 8.1.3 Installation
I certainly did not expect iOS 8.1.3 to be as big as it was so I am glad I set aside some extra time to download and install the update. The iPad mini 2 iOS 8.1.3 update is large for an incremental iOS update and it took me around 15 to 20 minutes to download and install. Keep in mind, I installed it yesterday at peak hours so if you haven't gotten it on board yet, it will probably take less time. Well, assuming you download it over a fast connection.
I didn't run into any hiccups with the download process and it was as smooth as every other iOS 8 installation has been. Still, I recommend putting aside some time to download and install it. You never know what you might come across during the process and you're going to want to be in the right frame of mind if you do encounter issues.
iOS 8.1.3 on iPad mini 2 Performance
In the past 24 hours, I've spent a ton of time with iOS 8.1.3 on iPad mini 2. Before getting into the early review and my impressions, I should note that mileage is going to vary from device to device, person to person. That is to say, I probably don't have the same apps installed and there's a chance that I use Google Chrome, Bluetooth, or my home screen more than you do.
So, consider this a general guide as you try to decide whether iOS 8.1.3 is worth installing on your second-generation iPad mini 2.
Apps
I've been using the iOS 8 update on the iPad mini 2 every day since iOS 8 arrived back in September. And while I've encounter various app hiccups along the way, my app experience has been nothing short of outstanding. iOS 8.1.3 continues that trend. So far, the apps on the iPad mini 2 are working quite well, even apps like Netflix and Google Chrome.
Over the past 24 hours or so, I've been using a ton of applications and all of them check out. Slack, Asana, Instagram, Twitter, Dark Sky, Google Chrome, Google Hangouts, Netflix, YouTube, and Spotify are all doing fine on the iPad mini 2. Facebook, another app that I've had trouble with in the past, is also behaving after the move to iOS 8.1.3.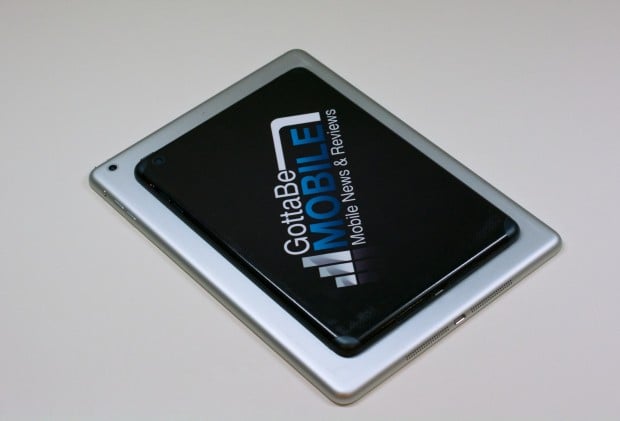 Given the experience I've had on iOS 8, I am expecting the performance on iOS 8.1.3 to hold. If you're noticing problems with apps on iOS 8.1.3 or below, install the latest bug fix updates. These tend to help rather than hurt app performance. If the bug fixes don't help, do yourself a favor reach out to your developer so that they know what to fix in a future update.
iOS 8.1.3 Battery Life
iOS 8.1.3 maintains the quality iPad mini 2 battery life that I was getting on iOS 8.1.2 and below. I haven't encountered any weird battery drain and the device continues to hold a very solid charge when in standby mode. I'm confident that the device is going to keep on trucking as the days and weeks go by. iOS 8 has treated this device very well in the battery department.
As I've mentioned many times over, iOS updates like iOS 8.1.3 aren't supposed to bring battery life problems to device's like iPad. Typically, bad battery life is caused by third-party apps or by users themselves.
I've outlined a number of strategies to get better battery life inside iOS 8.1.2 and the same advice applies to Apple's latest iOS 8.1.3 update. Have a look at those if you install iOS 8.1.3 and start noticing issues with the iPad mini's battery life. Some of you might, most of you won't.
Wi-Fi, LTE & Bluetooth
Wi-Fi, Bluetooth and AT&T LTE all check out after the move to iOS 8.1.3. I've tested the iPad mini 2 on a couple of different routers just to be sure that it's able to hold down a connection and solid data speeds. I've also connected it to AT&T's LTE network in several different areas around town. And I've also connected it, successfully, to several different Bluetooth devices. I'm not having any problems with any of these.
I've seen some complaints already about Bluetooth and Wi-Fi. Not surprising, people always run into issues with these after iOS updates. If you're having issues with these connections after getting the iOS 8.1.3 update on the iPad mini 2, I advise you to take a look at these potential fixes.
iOS fixes aren't guaranteed to work for everyone so while they might work for a friend or family member, they may not solve your specific problem. They're still worth a shot though.
Bugs & Issues
Nothing to report from the bug department just yet. Smaller issues are difficult to spot right off the bat so it's going to take some digging before I encounter any of those I'm sure. Larger issues are much easier to track down and so far, I haven't run into anything that's impacting the performance of the iOS 8.1.3 update on the iPad mini 2.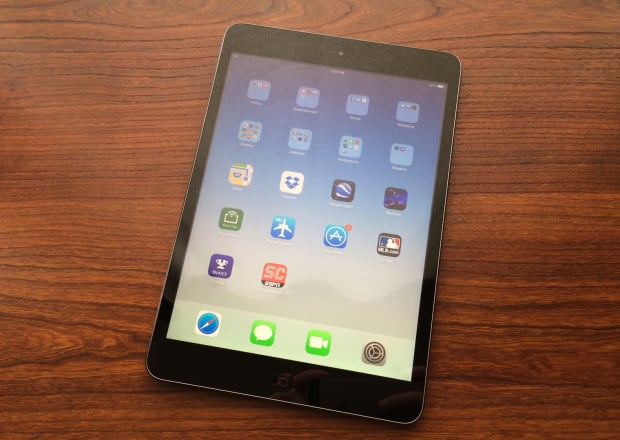 There are still people complaining about a calendar bug that's embedded in the iOS 8 operating system and that seems to be one of the biggest bugs impacting Apple's new operating system, at least at the moment. Unfortunately, I don't have a fix and iOS 8 users are simply going to have to wait for Apple to get around to fixing it. If it ever does.
If you're struggling on iOS 8.1.2 or below, and you're not sure about installing iOS 8.1.3 right now, have a look at our fixes for common iPad problems. They will probably help.
Speed
I haven't noticed any drops in speed on the iPad mini 2 with iOS 8 on board. iOS 8.1.3 is still smooth sailing. Animations and transitions are extremely fast and fluid and I haven't encountered any noticeable slow down or sluggishness in my 24 hours with the update. I don't anticipate any changes here given how good iOS 8 has been thus far.
Should You Install iOS 8.1.3 Today?
Here's my advice. If you're dealing with iOS 8 problems and you can't find any fixes, iOS 8.1.3 is probably worth a shot. It comes with a number of fixes for lingering iOS 8 problems and there's always a chance it will fix bugs not listed on the change log.
If you're not having any issues, don't rush. Take a step back, gather feedback and then make a decision. Remember, iOS 8.1.3 breaks the iOS 8.1.2 jailbreak and there is an iOS 8.2 update on the way later this year. There are some reasons to hold off if you're doing just fine on iOS 8.1.2 or below.