iOS 8.1.3 on iPhone 5: Impressions & Performance
Apple's rolled out yet another iOS 8 update and this time, it's the iOS 8.1.3 update for iPhone, iPad and iPod touch. With the iOS 8.1.3 release date finally upon us, we want to take a first look at how the iOS 8.1.3 update is performing on iPhone 5, the aging former flagship that's been struggling on Apple's new operating system. This is our early iPhone 5 iOS 8.1.3 review.
Just a few short days after the iOS 8.1.2 release, the first iOS 8.1.3 update rumor appeared. That rumor suggested that Apple was planning to push out an iOS 8.1.3 update ahead of its official, but still unreleased, iOS 8.2 update. Over the past few weeks, we started to see iOS 8.1.3 activity pick up in our backend, a sign that Apple was indeed working on a successor to the iOS 8.1.2 update.
Throughout the month of January, we saw more iOS 8.1.3 release details emerge. Those details hinted at an imminent iOS 8.1.3 release date though they did not serve as confirmation. Apple tends to keep its incremental iOS updates hidden out of view until its ready to push them out to the public. Still, there was reason to believe that an iOS 8.1.3 update was incoming for iPhone, iPad and the iPod touch.
Today, Apple put those rumors to rest as it finally replaced the iOS 8.1.2 update with a new iOS 8.1.3 update. The iOS 8.1.3 update is fairly large and it delivers a series of bug fixes for iOS related problems. As many of you know, small updates like iOS 8.1.3 have the potential to have a huge impact on performance. iOS 8.0.1, for example, killed Touch ID and cellular data on the iPhone 6. That's why we take a look at these smaller updates. We want to provide you with feedback.
After some quick preparation, I installed Apple's brand new iOS 8.1.3 update in an effort to provide iPhone and iPad users with some initial impressions of Apple's new software. These impressions don't serve as a final review but they will help those of you who are straddling the fence about whether to install the company's latest iOS 8 upgrade.
Here are my early impressions of the iOS 8.1.3 update for iPhone 5.
iOS 8.1.3 Installation
For whatever reason, the iPhone 5 iOS 8.1.3 update was about 100MB smaller than the iPhone 6 update and the iOS 8.1.3 updates for the iPad. That said, 136MB is pretty large for an incremental iOS update and much larger than the iOS 8.1.2 update that pushed out to the iPhone 5 at the end of last year.
The download and installation process, which I initiated Over-the-Air through Settings, did not take very look. I estimate that it took somewhere between 10 and 15 minutes to complete, in full, over a fast Wi-Fi connection. I didn't encounter any hiccups a long the way either, something that's exciting to be because of the authentication issues I've had to deal with with the past few iOS 8 updates for iPhone 5.
Now just because it only took me a few minutes to download and install doesn't mean that it will take you a few minutes to download install. I highly recommend settings aside some time to perform the upgrade, if you do install it today. This way you're able to deal with any installation issues that pop up. I wouldn't expect any to emerge but you never can tell.
iOS 8.1.3 on iPhone 5 Performance
Today, I've spent a ton of time with iOS 8.1.3 on iPhone 5. Before getting into the early review and my impressions, I should note that mileage is going to vary from device to device, person to person. That is to say, I probably don't have the same apps installed and there's a chance that I use Google Chrome, Bluetooth, or my home screen more than you do. So, consider this a general guide as you try to decide whether iOS 8.1.3 is worth installing on your iPhone 5.
Apps
I've had some iOS 8 problems on the iPhone 5 though they aren't really related to my applications. Apps have actually been performing at an extremely high-level on Apple's aging former flagship. I've run into the occasional crash with Google Chrome and Twitter but I haven't run into any substantial issues with any of my core applications.
Today I've been extensively using all of my core applications which includes apps like Slack, Asana, Instagram, Twitter, Dark Sky, Google Chrome, Google Hangouts, YouTube, and Spotify. All of them are performing well after the move to iOS 8.1.3. Even Google Chrome. Now granted, we're just a few hours in, but this is still a very good sign.
I've said this a million times before and I'll say it again. If you're having trouble with apps on iOS 8.1.3 or iOS 8.1.2 and below, install the latest bug fix updates. These tend to help rather than hurt app performance. If the bug fixes don't help, reach out to your developer so that they know what to fix.
iOS 8.1.3 Battery Life
The iPhone 5 is now more than two years old and believe it or not, I've never had an serious battery life issues. Not after iOS 7 and not today after the iOS 8.1.3 update. Again, it's only been a few hours so I can't provide you with any long term results but what I can say is this.
I haven't noticed any abnormal battery drain. The battery is still holding up when under duress and standby is also holding a solid charge. I haven't seen any noticeable dip after getting the iOS 8.1.3 update on board and I can't ask for much more than that. It's pretty incredible how it's holding up after more than two years of constant use.
Now this could certainly change in the hours, days and weeks ahead but the fact that I am not experiencing any major issues right off the bat is a very good sign. I hope this performance continues.
iOS updates like iOS 8.1.3 aren't supposed to bring battery life problems to device's like iPhone 5. Typically, bad battery life is caused by third-party apps or by users themselves. I've outlined a number of strategies to get better battery life inside iOS 8.1.2 and the same advice applies to Apple's latest iOS 8.1.3 update. Have a look at those if you install iOS 8.1.3 and you start noticing issues with your battery life.
Wi-Fi, Cellular Data & Bluetooth
I've experienced the occasional hiccup with connectivity on the iPhone 5 though iOS 8 has treated my iPhone 5 quite well. iOS 8.1.3 is no different. So far, Wi-Fi speeds and connections are fast and stable. I've been able to get on AT&T's LTE network with ease and pull down fast data speeds. And I've been able to connect the iPhone 5 to an assortment of Bluetooth devices including speakers.
Wi-Fi, cellular data and Bluetooth issues often make themselves known in the days, weeks and sometimes months after an update's arrival. For instance, I started noticing some issues with my Wi-Fi connection on my iPhone 6 a month after I installed the iOS 8.1.2 update. Those issues resolved themselves last week, just in time for iOS 8.1.3.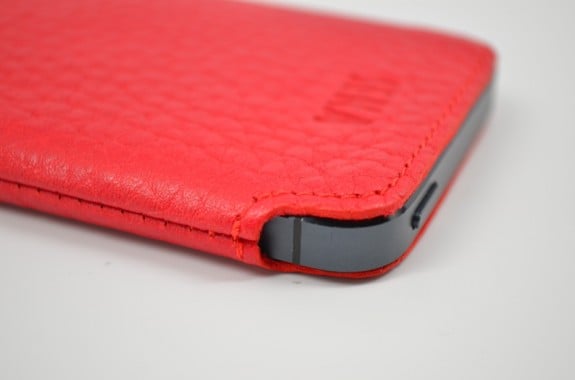 If you're having issues with these connections after getting the iOS 8.1.3 update on board the iPhone 5, we advise you to take a look at these potential fixes. They might dislodge your issues they might not. iOS fixes aren't guaranteed to work for everyone so while they might work for a friend or family member, they may not solve your problems specifically.
Bugs & Issues
Thus far, I haven't encountered any major issues on the iPhone 5. That's not to say that there aren't any. I just haven't run into them yet. iOS 8.1.2 was very stable from a bug standpoint so my guess is that iOS 8.1.3, the bug fix update that it is, will be stable as well. Remember, this is the sixth iOS 8 update that Apple's rolled out since September.
I haven't noticed any smaller bugs either though these are typically much harder to spot. I didn't notice anything significant on iOS 8.1.2 so again, that bodes well for the stability of iOS 8.1.3. I'm going to keep a close eye on this over the next couple of days. Bugs will often make their presence known in the days after an update's release.
If you're struggling on iOS 8.1.2 or below, and you're not sure about installing iOS 8.1.3 right now, have a look at our fixes for common iPhone 5 problems. They will probably help.
Speed
This is an area that's been problematic on my iPhone 5. Ever since the iOS 8.1 update, the iOS 8 OS has been crawling on the device. Animations and transitions have been slow. Opening folders and apps takes longer than it did prior to installing iOS 8.1. And I've noticed random, abnormal slowdown. It's frustrating though not surprising given the device's age.
iOS 8.1.2 improved things a bit but it failed to restore the iPhone 5 back to what it once was. iOS 8.1.3 takes it a step further. So far, the iPhone 5 is running well on Apple's new update. I've still noticed a big of jaggedness to the OS but it does seem to be a little faster. Not iPhone 6 or iPhone 5s fast but certainly faster than it was a few weeks ago.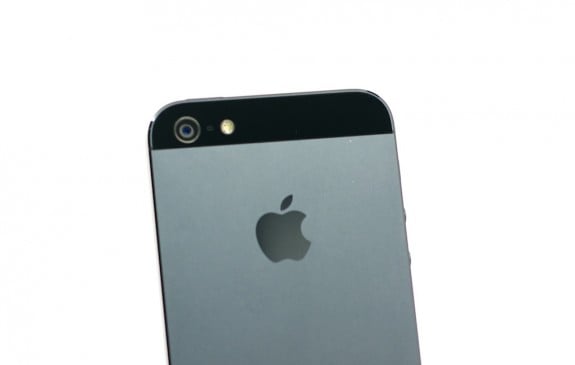 This could just be smoke and mirrors though. It typically takes a few days for iOS updates to get ironed out. So while it would be great if the iPhone 5 maintained this fairly smooth performance, there's no guarantee that it will last.
Should You Install iOS 8.1.3 Today?
Here's my advice. If you're dealing with unfixable iOS problems or performance issues, roll the dice. iOS 8.1.3 comes with some bug fixes and it could also help your performance.
If you're not dealing with any major issues on the iPhone 5, I suggest waiting a day or two for the smoke to settle. Gather some more feedback, see how it's impacting other iPhone 5 users, and then make a decision.

As an Amazon Associate I earn from qualifying purchases.