iOS 8.1 on iPhone 5s Review
Unlike the huge changes that proceeded it with the iOS 8 for iPhone 5s update, the iOS 8.1 for iPhone 5s doesn't change a lot of things for iPhone 5s users.
To be clear, for owners of Apple's two latest iPhones, the updates changed everything. This is the update that included the new Apple Pay, mobile payments system. Since iPhone 5s users will need an upcoming Apple Watch to use Apple Pay, the iOS 8.1 update is less exciting and less interesting for them.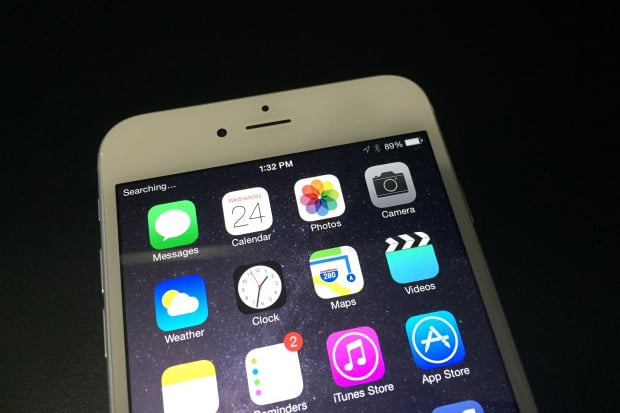 Read: Apple Pay on iPhone 5s: Not without an Apple Watch
That doesn't mean it's any less needed though.
New Features
There's no way around it. iOS 8.1 on the iPhone 5s is a maintenance release. iPhone 5s owners won't find that updating to the iOS 8.1 is crucial for new features – unless they have an Apple Mac too.
iOS 8.1 adds a new Camera Roll area into the Photos app for those that have the iCloud Photo Libraries enabled. iCloud Photo Libraries are included in the update as an easy way to keep the pictures users care about available on whatever Apple device they have.
Things added to the iPhone's Passbook app can be shared with other Apple devices and there's an option allowing iPhone 5s owners to enable voice dictation for messaging without enabling Siri. iPhone 5s owners can also manually set what type of mobile internet connection they'd like to be on. For example, 3G or LTE are options that can be set directly from cellular network settings in the Settings app.
I mentioned that iOS 8.1 on the iPhone 5s was crucial for those who own a Mac. That's absolutely true because of Continuity and some new messaging features. On the same day as it first showed off iOS 8, Apple revealed Mac OS X Yosemite. Yosemite is a software update for Macs that allow iPhone and iPad users to send messages and answer phone calls from across their Apple devices. Continuity allows users to keep editing documents or browsing websites from any apple device. iOS 8.1 adds that functionality to the iPhone 5s and includes some bug fixes for ensuring that messages are relayed between multiple Apple devices correctly. Chances are that if you're excited about iOS 8.1 for the iPhone 5s, this is why.
Bugs & Issues
Chances are that the reasons users who are holding out on updating to iOS 8.1 on the iPhone 5s have nothing to do with features. Again, it adds a few, but none of them are exciting if you don't have an Apple device other than the iPhone 5s. Those who haven't upgraded to iOS 8.1 are worried about bugs, performance and battery life.
Battery Life
Never have I noticed iOS 8.1 effect the amount of time I had with my iPhone 5s. Typically, my days start at 6 a.m. It's at that point that I first remove my iPhone from its charger. It doesn't go back on that charger until late that night. The iPhone 5s with iOS 8.1 doesn't force me to change that routine, battery life is about the same.
Performance
Apps load just as fast as they did before on the iPhone 5s with iOS 8.1 and one problem that I did have with the lock screen taking a long time to let me in is fixed by this update. With iOS 8 the iPhone 5s took about 5 seconds to let me in after I'd typed in my password or used the TouchID fingerprint reader. That's no longer the case here.
Quickly switching between apps is still a breeze and games perform just as well as they did before the update too. Every motion is fluid and every action in the iPhone 5s' touchscreen registers the way it should.
Another thing I've noticed are big changes in the amount of time it takes for the Camera app to be photo ready. With iOS 8, I'd have to wait a few seconds for the app to connect to the rear-facing camera and be ready for photo taking. It may be a in my head, but the amount of time the iPhone 5s with iOS 8 takes to set-up for a photo feels alot shorter.
Wi-Fi and Connectivity
I've noticed no significant changes in my iPhone's call set-up time or wireless internet performance. Bluetooth works as it always has too. As far as I can tell, Apple seems to have not broken mobile internet connectivity in the same way it did for the iPhone 6 and an earlier update to iOS 8.
Is it Worth Downloading iOS 8.1 on the iPhone 5s?
Earlier I mentioned that iOS 8.1 isn't a very exciting update. It isn't and it's not intended to be. Apple wants you to download it because it's trying to make the experience better based on feedback. That being said, if you weren't a fan of iOS 8, iOS 8.1 isn't going to sway you unless you're anxious to send messages and place phone calls from your Mac or iPad.
One thing I have noticed is that this update closes a loophole that allowed emulators to exist on the iPhone. If you're big on playing games you already own through an emulator you're going to one to hold off on iOS 8.1 for the iPhone 5s.
Read: iOS 8.1 Could Kill Emulators for Good
iOS 8.1 is available free now to all that have iOS 8. Updating is as simple as checking for any new software in the Settings app.