iOS 8.2 on iPad mini: 5 Things to Know Now
Its been three weeks since Apple released iOS 8.2 for iPhone, iPad, iPod touch. We've been using the iOS 8.2 update for three weeks straight and today we want to take a look at what we've learned about iOS 8.2 on the iPad mini.
In March, Apple executives took the stage during the company's Spring Forward launch event. There, they announced an Apple Watch release date, a new 12-inch MacBook, and the start of the iOS 8.2 release. Just a few hours after the conclusion of the event, Apple made good on its iOS 8.2 promise and released the new software to iOS 8 devices around the globe.
iOS 8.2, as we've mentioned numerous times already, is not your average incremental iOS update. Apple's new update features a huge change log that includes the Apple Watch app, numerous security enhancements, improvements to stock apps like Mail, and a laundry list of fixes for iOS 8 problems on iPhone, iPad and iPod. It's a big update and one that we've been digging into for three solid weeks now.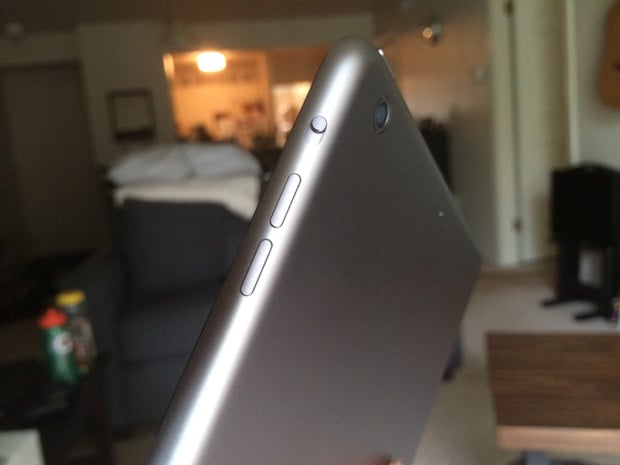 The iOS 8.2 update is now three weeks old but that hasn't stopped the questions from rolling in. These questions come from power users, average users, and people who heard things from a friend who heard things from a friend. We've been doing our best to reach out to all walks of life and today, we want to offer some more feedback to owners of the iPad mini.
The iOS 8.2 is second major iOS 8 update for the iPad mini. And while many iPad mini users have installed the software already, others are still looking into the pros and cons. Today, we want to offer some feedback for current users and advice for prospective iOS 8.2 users as we dig into iOS 8.2 on iPad mini 2 at the three week mark.
You Can't Go Back to iOS 8.1.3
No doubt, many of you have already installed the iOS 8.2 update on the iPad mini, iPad mini 2 or iPad mini 3. If you've done so, there is no going back to iOS 8.1.3.
In late March, Apple killed off the iOS 8.1.3 downgrade. The loophole is now closed which means that those of you who are currently on iOS 8.2 are stuck there until whatever is next arrives. Rumor has it, the next iOS 8 update could be just days away but Apple still hasn't confirmed anything. At the very least, expect to wait a few more weeks.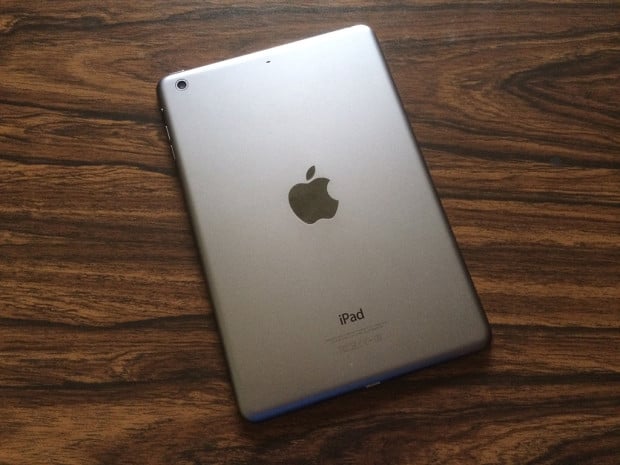 So if you're already on iOS 8.2, it's time to get comfortable. If you're not on iOS 8.2 yet, do your research before deciding whether or not to install the software on the iPad mini. You won't be able to move back down if you install it.
One tip for next time: Once Apple releases a new iOS update, you typically have two weeks or so before it plugs up the downgrade. So when iOS 8.3 is released, you'll likely have two weeks to move back down to iOS 8.2.
iOS 8.2 Jailbreak Still MIA
If you own an iPad mini on iOS 8.2 and you're looking to jailbreak, you're going to need to remain patient. It looks like the jailbreak team behind the TaiG iOS 8.1.2 jailbreak is still working on an iOS 8.2 jailbreak but it's still not clear when it might come out.
With another iOS 8 update rumored to be close, it's possible that they'll hold the jailbreak back until the next update rolls out. It's impossible to say for sure given that the only information we have is extremely vague.
If you want to jailbreak your iPad mini and you haven't moved to iOS 8.1.3 or iOS 8.2, do not move yet. If you're currently jailbroken on iOS 8.1.2 or below, same thing. Do not move up until a new jailbreak is released. Keep an eye out for news though.
iOS 8.2 Problems Still A Problem
Apple's iOS 8.2 update fixes a number of lingering iOS 8 problems but we're still seeing complaints about issues in the weeks after the iOS 8.2 release. Apple's discussion forums are filled with complaints about iOS 8.2 problems though most of the issues that we've seen are isolated and not widespread. That said, they're still worthy of your attention.
iPad mini users are complaining about some crazy issues that you'll need to check out for yourself, problems with the display not going to sleep when it should, problems with AirPlay, problems with the camera, problems connecting to the App Store, Safari problems, abnormal battery drain, lag and slowdown, Wi-Fi issues, and more.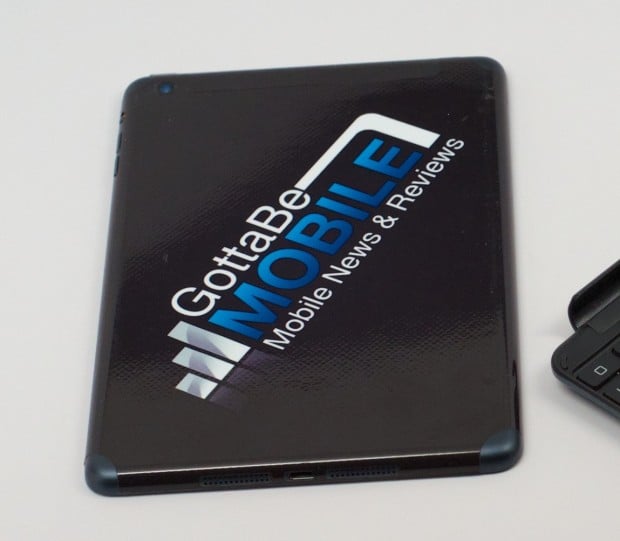 Point is, if you haven't upgraded to iOS 8.2 just yet, we suggest gathering feedback from other iPad mini users before making your move. You assume some risk making the move to iOS 8.2 so you'll want to be absolutely sure that this is the right move, especially if you don't plan on upgrading to another tablet in the near future.
If you have upgraded to iOS 8.2 on iPad mini and you are running into similar problems, note that we've put together a list of fixes for iOS 8.2 problems that will serve as a great point of reference. These fixes aren't guaranteed to work but they're a great starting point. We always recommend seeking out fixes from other iPad mini users and other sites as well.
iOS 8.2 on iPad mini 2: Three Weeks Later
We haven't been using the iOS 8.2 update on the iPad mini 1 or the iPad mini 3 so we can't speak to the performance on those devices but we have been using it extensively on the iPad mini 2, the second-generation model.
Last week, I offered up another full length review that covers everything from app performance to iOS 8.2 battery life on iOS 8.2. Instead of a full review at the three week mark, I'm just going to offer some quick thoughts about the iOS 8.2 update for iPad mini 2. Ultimately, it will be up to you to decide if you want to take the risk installing it.
Wi-Fi and Bluetooth are working fine. So is AT&T's 4G LTE network.
The battery life is still excellent, both when in use and when the device is left in standby mode.
All of my apps are running fine. Even Google Chrome, a major headache on the iPhone, is behaving at the three week mark.
I haven't run into any major bugs or small annoying bugs. It's very stable.
iOS 8.2 is still very fast on the iPad mini 2.
You honestly can't ask for much more from an incremental iOS 8 update, particularly a large update like iOS 8.2.
Next Up: iOS 8.3
If you're still on the fence about the iPad mini iOS 8.2 update or if you're dealing with iOS 8.2 issues that you just can't seem to fix, you should know that Apple's next iOS 8 update could be on the way soon.
The company's iOS 8.3 is currently in its fourth developer beta, second public beta, and rumors point to a public release after the fourth beta. That's not confirmed but it's clear that Apple is making progress towards a public release. If you want to try it now, you can download the iOS 8.3 beta though a word of warning. Beta software isn't for everyone.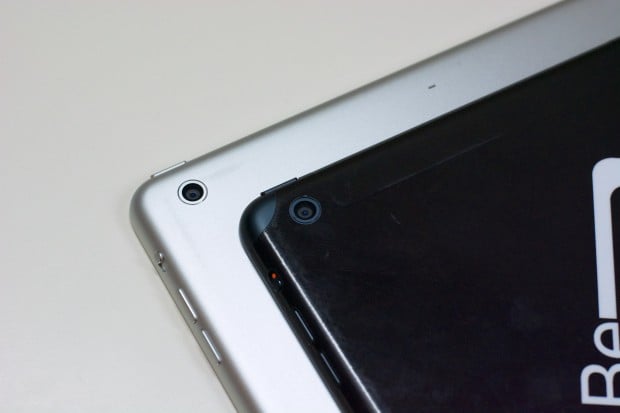 The iOS 8.3 update, like iOS 8.2, is going to be another big incremental update. In addition to some new features, it should come with fixes that help to stabilize the iPad mini ahead of a possible iOS 8.4 update this summer and iOS 9 later this year. It also has the potential to bring some problems of its own so keep that in mind before you rush to install it.
We expect iOS 8.3 to arrive in April or May. We don't expect Apple to outline a specific release date ahead of time so you'll probably be waiting in the dark until its release date arrives.

As an Amazon Associate I earn from qualifying purchases.