iOS 8.2 Update: 10 Things to Expect Now
Apple's iOS 8.2 update for iPhone and iPad has been out for more than two weeks now which means that we have a pretty solid read on it and its future. Today, we want to take a look at a few things that we expect from the iOS 8.2 update and the future of the iOS 8 platform.
At the tail end of last year, Apple confirmed an iOS 8.2 release for iPhone, iPad and iPod touch. It did not confirm the update on stage, rather, it confirmed the update through the release of a developer beta. Apple did not outline a specific release date for the iOS 8.2 update, leaving that to rumors and an official announcement alongside the Apple Watch and new MacBook.
Two weeks ago, at its Spring Forward launch event, Apple confirmed the iOS 8.2 release date alongside its new hardware. Unsurprisingly, the company released the iOS 8.2 update shortly after the conclusion of its Apple Watch event and several weeks before the Apple Watch release in April. As expected, iOS 8.2 is a massive update for iOS 8 users bringing tons of new features, enhancements and more to the table. And in the days since the iOS 8.2 release, we've been covering its progress like mad men.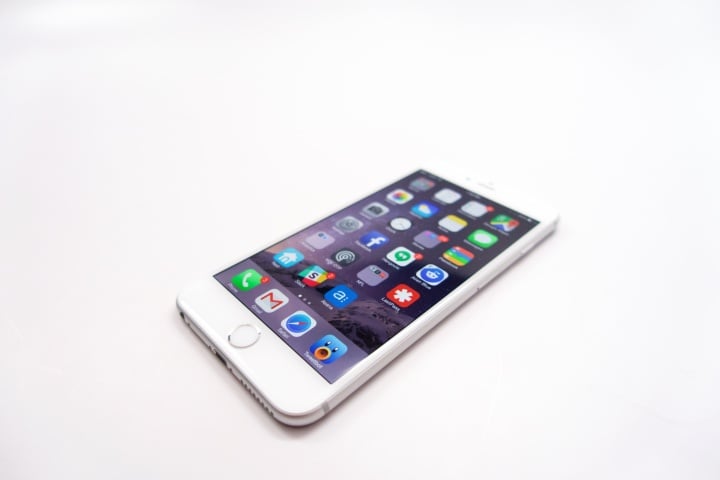 After two weeks with iOS 8.2 on board our iPhones, iPads and iPod touches and after two weeks of getting feedback from other iPhone and iPad users around the world, we think we have a pretty firm grasp on the iOS 8.2 situation. And thanks to new betas and rumors, we think we have a pretty good outlook on iOS 8.2's future.
Today, we want to utilize that knowledge and offer you a look at what we expect from the iOS 8.2 update and Apple's plans after the iOS 8.2 update. Our goal here is to help set the expectations for those currently on iOS 8.2 and those who are still leery of Apple's latest iOS 8 upgrade. Here goes.
iOS 8.2 Jailbreak
An iOS 8.2 jailbreak still hasn't been released to the public though there are still some that believe it could land in March. If developers do plan to release an iOS 8.2 jailbreak to the public ahead of iOS 8.3, you shouldn't expect to hear much about the release date before the actual release date. Jailbreak developers typically hold their cards close to their chest so as not to tip off Apple. If developers do release an iOS 8.2 jailbreak, we'd expect it to appear out of the blue.
iOS 8.2 Problems to Continue
We expect iOS 8.2 problems to continue to mount for iPhone and iPad users. We're seeing a growing number of complaints on social media and Apple's discussion forum about iOS 8.2 problems and we expect iOS 8.2 problems to plague users for the foreseeable future.
While we're having a good iOS 8.2 experience on many of our iPhones and iPads, you're definitely taking a risk when you install Apple's new iOS update. That's why you need to prepare, read our reviews, and gather feedback from other iOS 8.2 users before making your move. iOS 8.2 problems will linger.
iOS 8.2 Problems to Remain Isolated
That said, we expect most of these problems to remain isolated to just a few users. We haven't seen any showstopper bugs, bugs that need immediate attention, and the bugs that we have seen are limited to only a few users. There are some bugs, yes, but iOS 8.2 is mostly stable and we don't expect that to change going forward.
Major bugs always make themselves known immediately after a release. Case in point, the Touch ID and cellular data issues that emerged after iOS 8.0.1. If there were major bugs on iOS 8.2, we'd have seen or heard about them by now.
Fixes for iOS 8.2 Problems to Only Work for Some People
In response to these problems, we've put together a list of fixes for common iOS 8.2 problems. We're confident that they will help solve iOS 8.2 issues for some of you but we don't expect them to work for all of you. And that's why they should serve as a starting point, not the finish line.
These fixes are a great place to start but we encourage you to branch out and look for other sources if you do run into problems on iOS 8.2 or below. While we've provided a ton of fixes, there are others that we probably haven't seen or heard about.
So don't yell at us if they don't solve your iOS 8.2 problems. Instead, commit those fixes to memory for next time and move on to another set of possible fixes.
No More iOS 8.2 Updates
Given how stable iOS 8.2 is and given the rumors about an imminent iOS 8.3 release, we doubt Apple is going to roll out an iOS 8.2.1 update. Unless a showstopper bug appears, we expect Apple to focus in on iOS 8.3 and the developer and public betas that are going on ahead of the public release. This is another reason why you need to expect to be proactive if you do run into iOS 8.2 problems down the road.
Next Big iOS 8 Update Soon
The iOS 8.3 update will almost certainly be the next big iOS 8 update and we're expecting a release in April or May. Rumors suggest that Apple is planning to push iOS 8.3 out after the fourth beta. Apple's fourth beta arrived earlier this week so there's a very good chance that the iOS 8.3 release is close. We typically see Apple put some space between releases so we doubt iOS 8.2 will be replaced in March.
iOS 8.3 to Fix Some iOS 8.2 Problems
We expect iOS 8.3 to fix some iOS 8 problems including issues with iOS 8.2. It's clear that Apple is going to attach a number of bug fixes to the iOS 8.3 update and we do expect iOS 8.3 to help some of you dealing with issues on iOS 8.2 and below. iOS x.x updates are always bigger than average incremental bug fixers so we're expecting a substantial change log from iOS 8.3.
iOS 8.3 to Bring New iOS 8 Problems
Do not put all of your eggs into one basket though. While we do expect iOS 8.3 to fix some iOS 8.2 problems and lingering iOS 8 problems. we also expect it to bring some problems of its own.
We also wouldn't be surprised if some iOS 8.2 and iOS 8 problems lingered after the iOS 8.2 update gets replaced. That always seems to happen, no matter how long the beta process is.
No Way to Downgrade to iOS 8.1.3
Now that the iOS 8.1.3 downgrade is patched up, don't expect there to be a way to drop back down to iOS 8.1.3. Once Apple stops signing off on an update, the downgrade hole closes and we don't expect it to reopen in the future. So if you did make the move to iOS 8.2, you're now stuck on Apple's latest iOS 8 update until it rolls out something new.
iOS 9 Announcement in June
Finally, you should expect to hear about your next major iOS update in June. WWDC is all but confirmed for June and Apple typically announces its new iOS updates there. iOS 9 is rumored to be in testing behind the scenes and with a public beta for iOS 8.3 now live, we expect Apple to release an iOS 9 public beta after its WWDC keynote.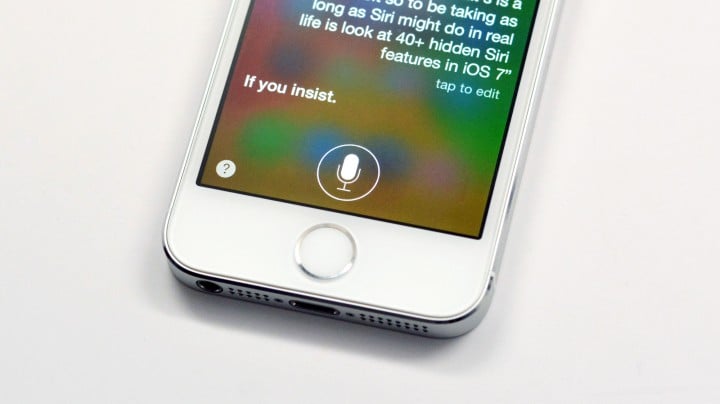 iOS 9 is expected to come with tons of enhancements and bug fixes for iOS 8 problems. So if iOS 8.2 hasn't improved anything and iOS 8.3 doesn't fix your iOS 8.2 problems, there's a good chance that Apple's next major iOS update will. The iOS 9 update probably won't be released to the public until the fall alongside a new iPhone 6s.