iOS 8.3 Beta: 5 Things You Need to Know
Earlier this month, Apple released a brand new iOS 8.3 beta. Unlike previous versions of its iOS beta updates, Apple opened the iOS 8.3 beta up to the public to test ahead of a public release. With a public iOS beta now available, we want to take a look at five things you need to know about Apple's iOS 8.3 beta for iPhone, iPad, and iPod touch.
In the months since the initial iOS 8 release for iPhone, iPad, and iPod touch, Apple's been extremely busy. The company's rolled out a number of incremental updates in an attempt to fix iOS 8 problems and it has also tacked on new features and enhancements to its operating system. iOS 8.1 delivered Apple Pay while its most recent update, iOS 8.2, brought the company's new Apple Watch application.
It has been a long road since the arrival of iOS 8.0 back in September and the journey isn't anywhere close to being finished. Apple has at least one more major iOS 8 update up its sleeve, maybe two, and the first could arrive sometime in the near future.
Apple's iOS 8.3 update is slated to be the company's next big iOS 8 update and it's currently in the beta program for testing purposes ahead of an arrival for the public-at-large. Only, the iOS 8.3 beta isn't your typical beta.
Rumors leading up to Apple's Spring Forward launch event indicated that Apple was planning a public iOS 8.3 beta. Apple switched to a public OS X beta format with Yosemite (known as Apple Seed) and the company was expected to issue a public iOS beta for the first time with the arrival of its next iOS beta. And that's precisely what happened last week.
With the iOS 8.3 beta now open to the public, we want to take a look at a few things we think you should know about Apple's iOS 8.3 beta for iPhone, iPad and iPod touch.
iOS 8.3 Beta Now Open to Everyone
Consider this a PSA after a busy week of Apple announcements. Apple did not announce the public iOS 8.3 beta on stage during its Apple Watch event. Instead, it quietly revealed the program when it released the iOS 8.3 beta 3 to developers last week. The iOS 8.3 beta has flown under the radar a bit so consider this your friendly reminder.
If you are using a device that's powered by iOS 8, you can install the iOS 8.3 beta 3 right now using Apple Seed. We've put together a detailed step-by-step process that outlines what you'll need to get started and Apple's website will fill you in with some small print. Be sure you read these instructions and Apple's information before you take the plunge.
Installing iOS software early might seem like a great idea but there's a reason why it's called "beta" software. This is not the public release and furthermore, you could certainly run into some problems.
Here are a few other things to keep in mind:
The iOS 8.3 beta will not void your warranty
You need your Apple ID to take part in the beta
It's free
Most of You Probably Don't Want to Install the iOS 8.3 Beta
Most of you probably don't want to install the iOS 8.3 beta ahead of the public release. We've put together a list of reasons why you'll want to avoid the public iOS 8.3 beta and most of you are going to fall into one of these categories. Read this before you decide to install Apple's first public iOS beta. Most iPhone, iPad and iPod touch users will want to wait for the public release.
One More iOS 8.3 Beta Rumored
It's worth knowing that the iOS 8.3 release for the public may not be too far away. Rumor has it, the iOS 8.3 update will go through four betas before it's released to the public. And with it now at iOS 8.3 beta 3, we may only see one more beta before Apple releases the software to the public. That's another reason why you might just want to pass on this beta and wait for the public release.
A Few Reasons You Might
There are also a few reasons why we think you might want to install the iOS 8.3 beta or at least get acquainted with the iOS 8.3 open beta process.
Rumor has it, Apple will extend the open beta to its upcoming iOS 9 update. iOS 9 is rumored for the fall and could get announced this summer at the company's annual Worldwide Developers Conference (WWDC). iOS 8.3 is an incremental iOS 8 update while iOS 9 should be bigger. And because of its size, there's far more of an incentive to try it out ahead of time. There's a very good chance that if you get into this beta, you'll be on the list for the iOS 9 beta.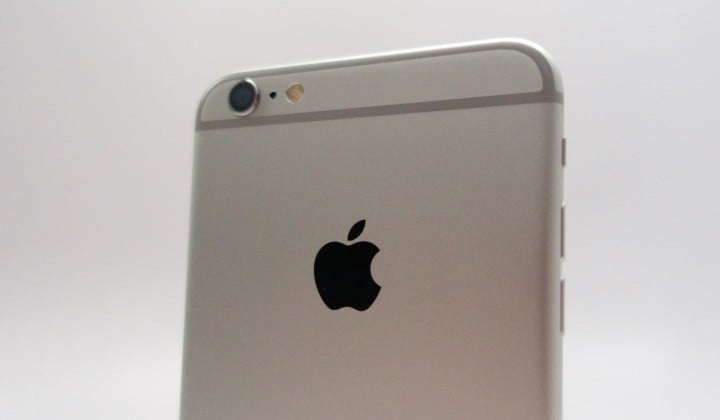 If you're actually going to help Apple find bugs and issues ahead of the public release, you might want to think about it. If you want to try the new enhancements (new emojis!) you'll also want to think about installing it.
If you don't care about the process or testing or trying out new features before your friends, then again, it's probably best to avoid it.
iOS 8.3 vs.
If you don't want to install the iOS 8.3 beta on your phone or tablet but you do want some feedback about how the beta update is doing, iPhone and iPad users are posting feedback about the update on YouTube.
The iOS 8.3 beta 3 reportedly comes with the new Apple Watch app that arrived with iOS 8.2, new filters for conversations in Messages, and a "Report Junk" feature that allows users to report messages from unknown contacts.
Apple's upcoming iOS 8.3 release is also confirmed to have wireless support for CarPlay on board. Right now, those who use CarPlay have to be using a wired connection.
It's also expected to bring better support for two-form authentication for Google apps like Gmail. According to 9to5Mac, it's also going to bring some small changes to Emoji, links to the Mayo Clinic in the Health app, and Apple Pay support for China.
The company's iOS 8.3 beta 2 arrived with new language support for Siri. Included is support Danish, Dutch, Portuguese, Russian, Swedish, Thai, Turkish, and English for Indian users. iOS 8.3 should also bring some improvements to Siri's voice which can be heard in the video below:
Future iOS 8.3 betas could add or take away from the change log though the public iOS 8.3 release appears to be shaping up nicely in the aftermath of the iOS 8.2 update for iOS 8 users.