iOS 8.3 Jailbreak: What You Should Know
The past few days have been full of new jailbreaking details, as an iOS 8.3 jailbreak was officially released earlier this week. If you need caught up, here's what you should know about the iOS 8.3 jailbreak.
The iOS 8.3 jailbreak released on Tuesday, just ahead of the release of the iOS 8.4 update, which was a bit of a surprise, but perhaps the TaiG jailbreak team was confident that Apple wouldn't have enough time to patch up iOS 8.4, and hopefully they're right.
It's been several months since the last jailbreak released. An iOS 8.1 jailbreak released back in December of last year, and while that has held up well over the last six months (surviving up until iOS 8.1.3 released), it was definitely time for an update, especially considering that iOS 8.3 comes with a lot of new fixes and features for iPhone and iPad users, so an iOS 8.3 jailbreak comes at a great time.
Hopefully it will work when iOS 8.4 releases, but we'll obviously cross that bridge when we get to it. iOS 8.4 will include Apple Music, which is the company's new music streaming service that many users are curious to try out.
A lot has happened over the last few days, though, and if you weren't able to follow all of the jailbreak action, we don't blame you. Here's what you should know about the iOS 8.3 jailbreak right now.
It's Windows Only for Now
Unfortunately, the jailbreak tool that's used to jailbreak your iOS device only works on Windows machines at the moment. This isn't too surprising, as the previous TaiG jailbreak only worked on Windows as well when it first launched.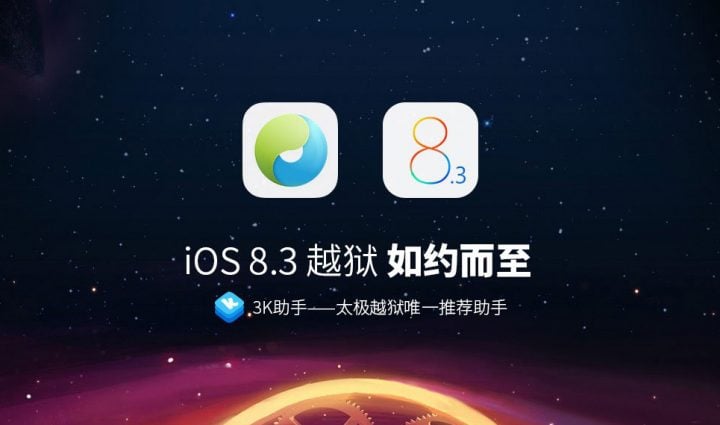 However, we should see an OS X version of the jailbreak tool release at some point in the near future, either by TaiG or another jailbreak developer team. It's a bit strange that a jailbreak tool meant for Apple products doesn't work on Macs, but we reckon it's a bit easier to develop a jailbreak tool that works on Windows.
Luckily, the jailbreak tool is really easy to use and after you follow some of the small requirements, all you have to do is press Start and wait for the process to complete. It should only take a few minutes to complete. If you're having problems with it, you're not the only one, but there are some fixes available.
Cydia Doesn't Officially Work
The iOS 8.3 jailbreak first launched without a working Cydia Substrate, which means that users can open up Cydia just fine, but any tweaks they install will not work properly (or at all).
We're currently waiting on a fix, which should be very soon, actually. It's been said that a fix has already been released, but the .zip files are actually leaked and aren't official. The TaiG team recommends that all users wait for the official fix to release on TaiG's official website. Currently, version 2.0 is the latest version of the jailbreak tool, but version 2.1.1 fixes the Cydia Substrate issue, which will allow jailbreakers to use their tweaks again.
The TaiG team has said that they have fixed it, but are delaying the release of the fix for some reason. Hopefully, it should arrive soon, as many jailbreakers are waiting patiently for the update, since a jailbreak is essentially worthless if the jailbreak tweaks don't work.
iOS 8.4 Compatibility Is Unknown
The TaiG jailbreak team supposedly released the iOS 8.3 jailbreak at a time that would prevent Apple from patching up the exploits in iOS 8.4, thus allowing the iOS 8.3 jailbreak to work with iOS 8.4. This has yet to be known, as Apple could easily still patch up the exploits before releasing iOS 8.4.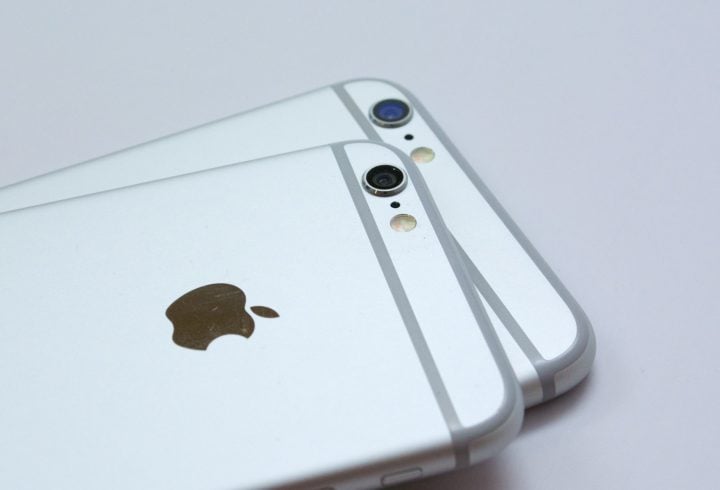 However, it's been reported that the iOS 8.3 jailbreak released by TaiG works with the fourth beta of iOS 8.4, which has us curious about compatibility with the upcoming new version, which should be arriving next week.
The only thing we can do is wait until iOS 8.4 releases, and if the iOS 8.3 jailbreak works, users can safely update to iOS 8.4 and apply the jailbreak (which will most likely need a small update from TaiG first). However, if the jailbreak doesn't work with iOS 8.4 and you're already updated to iOS 8.3, simply just go ahead and use the jailbreak tool to jailbreak your iOS device running iOS 8.3.

As an Amazon Associate I earn from qualifying purchases.