iOS 8.3 Problems: 5 Things You Need to Know
Yesterday, Apple released iOS 8.3 update for iPhone, iPad, and iPod touch. The update brings a number of enhancements and fixes though according to some iPhone and iPad users, it also brings some problems. With iOS 8.3 problems emerging for iPhone and iPad, we want to take a look at what you need to know about the issues plaguing Apple's latest iOS 8 update.
In February, Apple put the iOS 8.2 update into its beta program ahead of a public release. In the weeks that followed, iOS 8.3 rumors suggested that it would arrive after Apple's fourth iOS 8.3 beta release. Yesterday, Apple confirmed those rumors when it released an iOS 8.3 update to iPhone, iPad, and iPod touch users around the globe.
iOS 8.3 for iPhone, iPad and iPod touch is here and it delivers some big time new features including a new Emoji keyboard, enhancements to CarPlay, and bug fixes for a number of iOS 8 problems. It's a huge update for the iPhone, iPad and iPod touch and it's huge for those experiencing iOS 8 problems on iOS 8.2 and below.
Incremental updates like iOS 8.3 always have the potential to have a huge impact on iPhone or iPad performance. In some cases, they have a positive impact on performance. In others, negative. While the iOS 8.3 update is still new, we're already hearing about some iOS 8.3 problems plaguing iPhone and iPad users.
With iOS 8.3 problems swirling, we want to take a look at everything you need to know about these issues. This roundup offers a look at the issues themselves and some steps to take if you do happen to run into iOS 8.3 issues on your iPhone, iPad, or iPod touch.
iOS 8.3 Problems Plague iPhone & iPad Users
iOS 8 problems have plagued some users since the update's release back in September. And that's why many users rejoiced when they saw that iOS 8.3 brings a number of big time fixes for Wi-Fi problems, for landscape issues, and more. iOS 8.3 is a huge bug fix but it's now clear that it brings some iOS 8 problems of its own.
The fact that iOS 8.3 problems have started to emerge for some iPhone and iPad users shouldn't come as a surprise. iOS updates, big and small, always fix some bugs but they almost always bring their own collection of problems. iOS 8.3 isn't any different.
Apple's new update is extremely new but that doesn't mean that we haven't seen a ton of complaints emerge. In fact, we're already seeing a steady stream of frustrations from owners of the iPhone and iPad.
Today, we're seeing users complain about Touch ID issues in the App Store. It appears that the Touch ID prompt no longer appears when making a purchase in the App Store. Instead, the only prompt that appears is the one that asks users to sign in using their Apple ID.
We've seen the issue on the iPhone 6 and iPhone 6 Plus and it appears that iPad Air 2 and iPhone 5s users are seeing the same things when they try and purchase a free or paid application.
Some iPhone 4s users are also saying that they are unable to install the iOS 8.3 update. This problem seems to be impacting a few iPhone 4s users though it doesn't appear to be widespread, at least for the moment.
Other iPhone 4s users have been able to download the iOS 8.3 update without any problems so it's clear that this is an isolated problem. We saw a similar issue on the iPhone 5 and once we restarted it, the device was able to find the iOS 8.3 update.
when u realise that u can't have the new emojis because u need ios 8.3 but ur iphone 4s only updates to ios 8.2

— avilasha (@aviiiguru) April 8, 2015
iPhone 4S can't get iOS 8.3 #struggle

— Hunter Jarratt (@therealhunterj_) April 9, 2015
Can't even get iOS 8.3 yet, still running the iPhone 4S so I probably won't get the update for a few days/weeks probably — ollie fraser (@olliefraser) April 8, 2015
We've starting to see the usual complaints about battery life issues. Complaints about battery life are common after a major iOS update like iOS 8.3 though often times it's not the update itself but a rogue app or bad habits that are causing the problems.
Wtf, my battery is already spent for the day. Is there some new iOS 8.3 feature I can shut off to fix it? — Jenny Bobenny (@SteampunkMuppet) April 9, 2015
I finally updated my iPhone 6 to iOS 8.3 last night. HEAVY battery drain now happening. From 100 to 20% in 3 hours with low usage. — Jenna Hatfield (@FireMom) April 9, 2015
OS X 10.10.3 and iOS 8.3 both draining battery faster than before. Not a good sign.

— Romit Mehta (@TheRomit) April 9, 2015
My battery lasts all of two hours ever since I got iOS 8.3 #tybg — ekb (@emmaemmaboyer) April 9, 2015
Apple can't write software anymore. iOS 8.3 killed my battery on iPad again. Now what. I am sick of setting the thing up all over again. — Ulf Waschbusch (@ulfw) April 9, 2015
my battery drains so quick now w iOS 8.3

— cez (@_itscerysss) April 9, 2015
iOS 8.3 has the worst battery performance on my iPhone 5s

— Rohit (@SirRohitB) April 9, 2015
Battery life issues aren't the only iOS 8.3 problems users are complaining about. iOS 8.3 users are complaining about the usual array of installation problems, random crashes, problems with the keyboard, various issues with the camera including focus issues, problems with Photos, Wi-Fi problems, CarPlay issues, sync problems, AirPlay issues, an odd problem with Hotspot, assorted issues with applications like Gmail, and more. This is probably just the tip of the iceberg given that we're just a day removed from the update's release.
Now, it's important to point out that most of these iOS 8.3 problems are isolated issues. There are a few, battery drain in particular, that seem to be affecting quite a few people but most of these issues appear to be limited to just a few users. Right now. Again, bugs have a habit of showing their faces hours, weeks and sometimes months after an iOS release.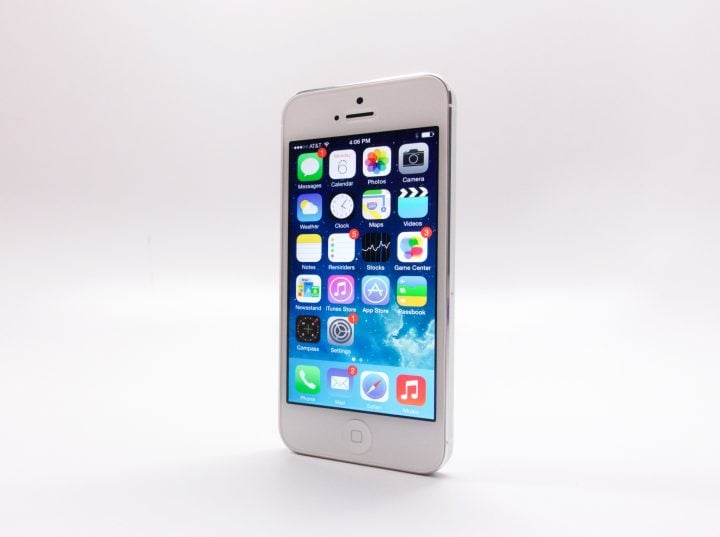 We point these iOS 8.3 problems out for a few reasons. One, we want to generate discussion because discussion always leads to potential fixes. And two, as a reminder.
iPhone and iPad users need to be cautious when it comes to iOS updates. Especially when it comes to big updates like iOS 8.3. That's why we always recommend preparing for these iOS releases. You may not be able to completely stop all of the bugs from surfacing but you should certainly give it a go before installing iOS 8.3 on your device.
iOS 8.3 on iPhone & iPad
While we're seeing a number of complaints about iOS 8.3 problems, we're also getting positive feedback from some iPhone and iPad users. Some users claim that iOS 8.3 actually helped their battery life. iOS 8.3 didn't list any battery life fixes in the change log but as we've noted many times, iOS updates have a habit of fixing issues that aren't listed there.
We've posted our initial iOS 8.2 impressions for the iPhone 6, iPhone 6 Plus, and iPhone 5 and what we've found is that the iOS 8.3 is a very stable update on all three of these popular devices. We've also been using it on the iPad Air 2, iPad Air, iPad mini 2, and iPad 3 and all of them are performing well.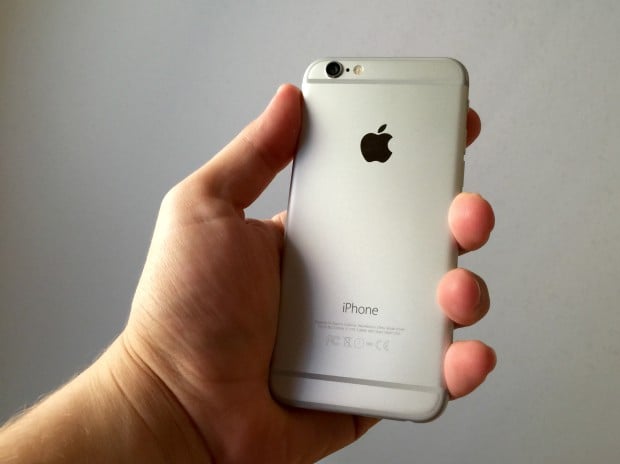 This is an update that spent a ton of time in the beta program and it's an update that's followed seven other iOS 8 bug fix updates. It's building on a solid foundation.
We'll reserve final judgement until we've spent some more time with iOS 8.3 but so far, the update has been behaving on a number of different iPhone and iPad models. That said, you're going to really want to dig into user feedback before going one way (skipping iOS 8.3 for now) or the other (installing right now). Yes, the Emojis are nice but you'll want to be absolutely sure before you need this update before you install. Right now, performance could go either way.
There Are Fixes for iOS 8.3 Problems
If you do happen to stumble upon an iOS 8.3 problem on your iPhone, iPad or iPod touch, you should know that there are probably some fixes out there for that problem. We recently put together a list of common iOS 8.2 problems and fixes for those issues. Many of these issues are impacting users after the iOS 8.3 update.
These fixes have been passed down from iOS update to update so there are some proven solutions in there. These fixes, which range from fixes for battery life problems to installation problems aren't going to work for everyone. That said, they are worth a try if you do run into some problems after getting the update on board.
Our fixes are going to be a great starting point though we think you need to keep your eyes open. Apple's Discussion Forums always provide a number of potential fixes for serious issues and the MacRumors community is solid as well. Keep these in mind so that if you do run into issues with iOS 8.3.
You Can Downgrade to iOS 8.2
You have another option at your disposal. For the time being, you can downgrade to iOS 8.2. Apple is currently signing off on the update though it will stop doing so at some point in the future. That means that you're going to need to act fast if you don't like iOS 8.3's performance.
We've put together a step-by-step guide that will take you through the downgrade process. It will take a little bit of effort but it could prove beneficial to those of you that do run into iOS 8.3 problems on the iPhone or iPad.
What's Next
If you do run into an iOS 8.3 problem or two on your device, you're going to need to be extremely proactive. Whether that means looking for fixes or downgrading to iOS 8.2 is entirely up to you.
We say that because there's no guarantee that Apple will roll out an iOS 8.3.1 update. If it has one in the works, it's not saying. The Touch ID App Store problem appears to be widespread enough to force Apple's hand but even then, iOS 8.3.1 might just roll out to correct that one bug.
With iOS 8.3 now out, we no longer have a confirmed iOS update in the pipeline. iOS 8.4 is rumored for the summer but it's no guarantee. iOS 9 is rumored for the fall and we could potentially see Apple roll iOS 8.4 features into its iOS 9 update. In other words, the future is extremely unpredictable and you'll need to grab your iOS 8.3 problems by the horns.