iOS 8.3 Release for iPhone & iPad: 10 Things to Expect Now
As we move away from the iOS 8.2 release date, we're starting to hear more about Apple's upcoming iOS 8.3 update for iPhone, iPad, and iPod touch. And as we hear more about Apple's potential successor for iOS 8.2, questions about the iOS 8.3 release have started to grow louder. Today, we want to offer up some opinion about the iOS 8.3 release for iPhone and iPad and help to set user expectations going forward.
In September, Apple rolled out an iOS 8.0 update for select iPhone, iPad and iPod touch users. Per usual, the update delivered a number of new features, enhancements and bug fixes for lingering iOS 7 problems. Over the six months or so, Apple's worked to correct many of the issues that iOS 8.0 brought to owners of its mobile devices and it has done that through a series of incremental iOS 8 upgrades.
The first was iOS 8.0.1. That update was followed by iOS 8.0.2, iOS 8.1, iOS 8.1.1, iOS 8.1.2, iOS 8.1.3, and most recently, the iOS 8.2 update for iPhone, iPad and iPod touch. iOS 8.2 is the biggest update since iOS 8.1's arrival in October and it's an update that many iPhone and iPad users are keeping tabs on this month. It's not the only iOS 8 update that iPhone and iPad users are monitoring though.
Apple's confirmed an iOS 8.3 update for arrival. The update currently sits in the company's beta program and it's open to developers and the public-at-large. iOS 8.3 beta 3 is the first time that Apple's opened up its beta to the public and it's a sign that the company wants the public's help to squash potential iOS 8.3 problems.
With iOS 8.2 problems mounting, an iOS 8.3 beta now open to anyone, and a change log that lists a ton of new features, we're slowly starting to get questions about iOS 8.3. Today we want to help set some expectations for iPhone and iPad users as we take a look at what we expect from the iOS 8.3 release.
iOS 8.3 Beta Problems
If you download and install the iOS 8.3 update, expect to encounter some problems with the software. It's beta software that's in development so you should not expect it to be perfect. Historically, battery life on beta software has been horrendous.
Apps often don't agree with iOS beta updates and users often see random reboots and restarts. It's not a perfect process and if you're at all interested in the public beta, you need to expect the software to run like unfinished software. There's a reason it's called "beta".
You'll likely see people post impressions of the iOS 8.3 update next to iOS 8.2 and older updates but don't expect these comparisons to be accurate representations of the final iOS 8.3 software.
At Least One More iOS 8.3 Beta Release
A report that came out before the iOS 8.3 beta 3 release suggested that iOS 8.3 will see at least two more beta releases. If Apple holds to that, and it might, it means that the iOS 8.3 release will come after iOS 8.3 beta 4. It's not clear when iOS 8.3 beta 4 will come out though we do expect Apple to uphold tradition and put a few weeks of space between beta releases. Expect this new iOS 8.3 beta 4 to come with some problems of its own.
Early iOS 8.3 Release Date Information
Apple's next launch event will likely be WWDC 2015 this summer. If that holds, the only way we'll see Apple announce a public iOS 8.3 release date is if the update takes the stage during that launch event. With the focus probably on iOS 9 and OS X, it's hard to imagine Apple detailing an incremental update on stage to developers. It will likely use the keynote to push its bigger products.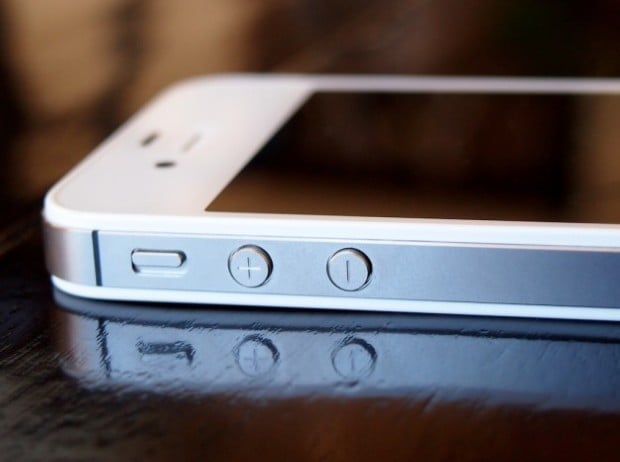 That doesn't mean that we won't see iOS 8.3 release information flow. In fact, iOS 8 has been pretty leaky when it comes to release date information. We heard about iOS 8.1.3's release ahead of time and we heard about iOS 8.2's release ahead of time. While nothing is certain, we would be surprised if iOS 8.3 release information failed to leak ahead of the actual release date.
We would not expect a specific release date to leak out, everything is dependent on testing so that makes dates unpredictable, but we would be shocked if an iOS 8.3 release window failed to emerge ahead of its roll out.
iOS 8.3 Release That's Still Weeks Out
As for the iOS 8.3 release itself, we imagine that we're still a few weeks out. iOS 8.2 is just a week old, Apple's expected to release at least one more iOS 8.3 beta, and we have a feeling that Apple is going to want to milk the public beta for bug fixes and feedback about the program itself. We can't see this beta ending tomorrow or really anytime in March.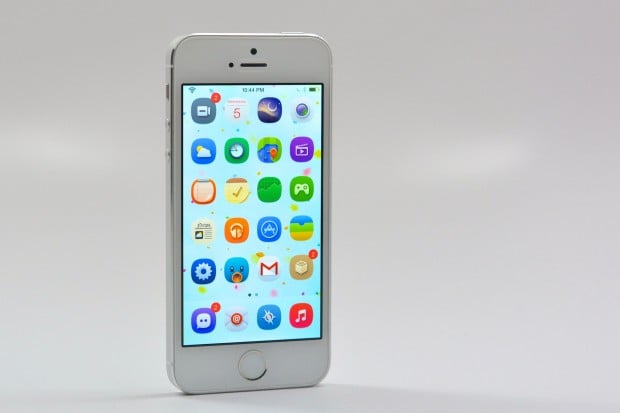 An iOS 8.3 release date remains out of reach but if we had to guess, we'd say that we'll probably see it arrive in April, May or June with June being the least likely of the two given how far out it is. The point is that we would not expect it anytime soon. Apple has a beta process in place for a reason and with iOS 8.2 appearing to be stable, it should be in no hurry to get this update out to iPhone and iPad users. Be patient.
iOS 8.3 Release Time
iOS 8.2 arrived a little later than usual but that's because it was announced on stage during Apple's Spring Forward event. Its release was an anomaly. We don't expect the iOS 8.3 release to arrive at Noon PST. Instead, we'd expect it to arrive in and around 10AM PST, same time as usual.
Tons of Enhancements
We're now expecting iOS 8.3 to be a massive update for iPhone and iPad users. The iOS 8.3 beta 3 reportedly comes with the new Apple Watch app that arrived with iOS 8.2, new filters for conversations in Messages, and a "Report Junk" feature that allows users to report messages from unknown contacts. That's just the tip of the iceberg though.
Apple's upcoming iOS 8.3 release is also confirmed to have wireless support for CarPlay on board. Right now, those who use CarPlay have to be using a wired connection.
It's also expected to bring better support for two-form authentication for Google apps like Gmail. According to 9to5Mac, it's also going to bring some small changes to Emoji, links to the Mayo Clinic in the Health app, and Apple Pay support for China.
The company's iOS 8.3 beta 2 arrived with new language support for Siri. Included is support Danish, Dutch, Portuguese, Russian, Swedish, Thai, Turkish, and English for Indian users. iOS 8.3 should also bring some improvements to Siri's voice which can be heard in the video below.
Now, it's possible that Apple will tweak or remove features based on the results of the beta process but we'd expect iOS 8.3 to be more than your standard update. We do not expect this list to grow extensively between now and the public release. Instead, we expect Apple to focus in on testing for the features that arrived in the first three betas.
Bug Fixes
Bug fixes haven't been talked about as much as iOS 8.3's enhancements but we'd expect Apple to tack on some bug fixes for iOS 8 problems. Incremental iOS updates almost always have bug fixes on board.
We'd also expect the usual array of security updates including a patch for any iOS 8.2 jailbreak that arrives ahead of its release. If jailbreak developers do release the iOS 8.2 jailbreak this month, that would give Apple plenty of time to kill off the exploits used by the software. If they do not release one, we'd expect them to release one for iOS 8.3.
iOS 8.3 Problems
iOS 8.3 will come with enhancements and probably a number of bug fixes though we'd expect it to introduce some problems of its own. iPhone and iPad users almost always stumble into something (GMT calendar problem, anyone?) and with tons of changes on the way, there's certainly a lot of potential for iOS 8.3 bugs to emerge. That's why we always recommend waiting a few days before installing new software.
Lingering iOS 8 Problems
We also expect iOS 8.3's bug fixes to fail to fix every single lingering iOS 8 problem. It will squash some but it probably won't squash them all so if you are seeing iOS 8 bugs on iOS 8.2 or below, you'll want to be proactive ahead of the iOS 8.3 release. We've put together a list of fixes for common iOS 8 problems that you'll want to consult ahead of the iOS 8.3 release.
More iOS 8 Updates
iOS 8.4 is still rumored for arrival though it hasn't been put into the beta program just yet. Even if Apple fails to release an iOS 8.4 update this summer as rumors suggest, we wouldn't expect iOS 8.3 to serve as the bridge between iOS 8 and iOS 9 this fall.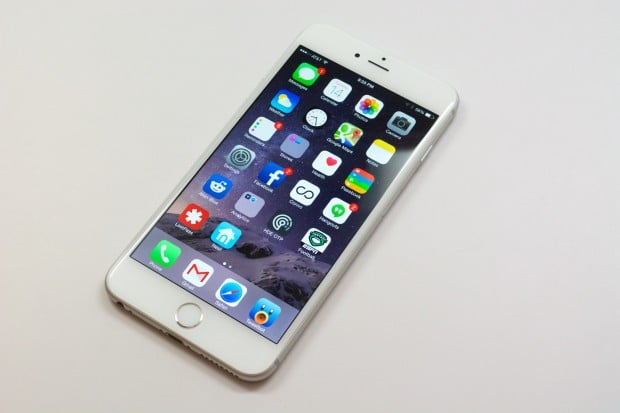 We would expect Apple to roll out at least one bug fixer to tackle some of the remaining problems, similar to what it did with iOS 7.1.2. Apple released iOS 7.1.2 in June of last year, ahead of iOS 8's arrival.