10 Things to Know About the iOS 8.3 Release
The iOS 8.2 update still reigns as Apple's most current version of iOS 8 but the company has a confirmed successor on the way. We continue to get questions about the iOS 8.3 release and today, we want to take a look at a few things we think you need to know, right now, about the iOS 8.3 update and its release for iOS 8 users.
In early February, Apple seeded the first iOS 8.3 beta to developers. Apple, per usual, failed to announce any specific iOS 8.3 release details, leaving those for another day.
Since that day in February, the iOS 8.3 update has made significant progress towards a public release. Apple's released four betas to those in its paid developer program and it has released two versions of an iOS 8.3 public beta. The public iOS 8.3 beta is the first iOS beta open to the public and it shows Apple's commitment to weeding out problems and issues ahead of a mass release later this year.
Update: iOS 8.3 is out. Here's what you need to do before installing iOS 8.3. Here are some iOS 8.3 release date tips that will help those of you looking to install on day one.
With iOS 8.2 problems swirling, an Apple Watch release date coming into focus, and the iOS 8.3 beta making progress, many iPhone and iPad users have shifted their attention to Apple's next major iOS 8 update. And while we haven't seen a ton of movement in the past two weeks, this roundup will catch you up to speed on everything we think you need to know about the iOS 8.3 release, the iOS 8.3 update, and the iOS 8.3 beta.
Now Is a Good Time to Try the iOS 8.3 Beta
If you're excited about the iOS 8.3 update and you want to try it out right now, it's important to remember that you can do so ahead of its official release date. Apple is hosting a public iOS 8.3 beta and anyone with an Apple ID can join to try out the software ahead of time. If this is something that interests you, right now is a good time to give it a go. It should be far more stable than it was two months ago in early February.
Just remember. You probably don't want to install the iOS 8.3 beta on your daily drivers. While it should be more stable, it's beta software which means that it's unfinished. Unfinished software has a tendency to cause problems on iPhone and iPad so you'll want to install the update on a backup iPhone, iPad or iPod touch if you want to use it ahead of time.
Start Preparing for the iOS 8.3 Release Date
Right now is also a great time to start some early prep work for the elusive iOS 8.3 release date. Apple probably won't publicly announce the release date, the update will probably just appear out of thin air. So, many of you will want to prepare as if the update is going to arrive tomorrow. There are a few things that we recommend:
Get familiar with iOS 8, its features and its problems if you haven't already. This is a good place to start.
Start cleaning up your device. Delete unnecessary files. Think of it as early spring cleaning.
Make a backup.
Collect your logins and passwords.
Update your apps.
Get in touch with IT if you use your phone for work. They might have information about the beta.
Familiarize yourself with common iOS 8 problems and fixes.
It could be early (again, we don't know when the iOS 8.3 release date will take place) but this is Apple we're talking about here so you'll need to be on your toes. Prepare your device and you'll come out of the iOS 8.3 release date in much better shape.
iOS 8.3 Release Could Come At Any Time
At this point, the iOS 8.3 release could come at any time. According to BGR, a credible source when it comes to iOS releases, Apple is (or at least was) planning to release the iOS 8.3 update to the public after iOS 8.3 beta 4. iOS 8.4 beta 4 is the current version of the iOS 8.3 beta software.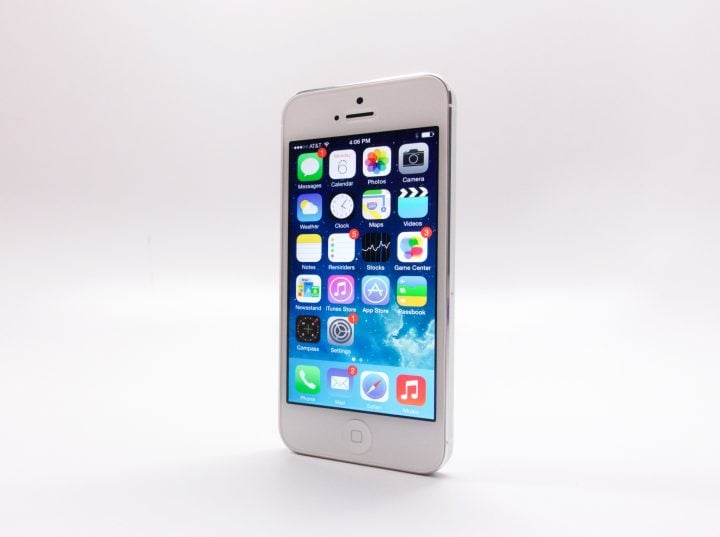 The report did not offer a definitive iOS 8.3 release date, probably because it's dependent on internal testing and Apple's beta testing, but it's clear that an iOS 8.3 release is probably coming soon rather than later.
A few things about Apple iOS releases:
They arrive between Monday-Friday, usually in the beginning of the week.
They typically emerge in and around 10AM PST.
They arrive for everyone at once.
You can install thru iTunes or OTA thru settings.
iOS 8.2 & iOS 8.3 Jailbreak
A new iOS jailbreak could come at any time, too. According to a message from the TaiG development team (translated to English), the development of an iOS 8.2 jailbreak tool is currently "constrained by many factors." The team says that it hopes to release its iOS 8.2 jailbreak "as soon as we can." This doesn't confirm an iOS 8.2 release but it does leave the door open.
iOS 8.3 vs. iOS 8.2
Users in the beta program have been posting iOS 8.3 beta vs. iOS 8.2 video comparisons that show off some of the changes coming with Apple's next major iOS 8 update. Apple's iOS 8.3 software isn't final but these videos offer an early glimpse at some of the new features and some of the individual iOS 8.3 updates at work.
The video below shows the iOS 8.3 beta 4 vs. the official version of iOS 8.2. The updates are running on the iPhone 6. Again, it's beta software versus regular software but it will give you some idea about what to expect from the public release.
We'll share two others. The first is a video that shows the iOS 8.3 beta 4 running on an iPhone 4s. The software is compared to the official version of Apple's iOS 8.2 update on the iPhone 4s. iPhone 4s iOS 8.2 reviews were fairly positive so it will be interesting to see how the public iOS 8.3 release impacts the aging former flagship.
The other video compares iOS 8.3 beta 4 to iOS 8.2 on the iPhone 5. iPhone 5 iOS 8.2 reviews have been mixed so iOS 8.3 is going to be an important update for many iPhone 5 users.
New Emoji
So what are some of the big features coming with iOS 8.3? For starters, there are some big changes to emoji on the iPhone and iPad. Thanks to several users in the beta program and a series of iOS 8.3 beta videos, we have a good idea about what to expect.
iOS 8.3 will bring noticeable changes to the way the iOS emoji keyboard looks and works on the iPhone and iPad. Here's what he says about the iOS 8.3 beta and its changes to emoji:
Default yellow emoji now also have yellow hair, with different hair color for each skin color. Also, the default emoji is now separated from the modified ones when holding it down.
The images above will give you a better idea about how these changes will be implemented in Apple's upcoming release.
New Message Features
According to AppleInsider and various reports, iOS 8.3 will bring some changes to the Messages app. If the feature holds, iOS 8.3 will allow users to "quickly report spam content in Messages without having to go through Apple's current elaborate support procedure." The Report Junk function in Messages will allow users to quickly block spam and report it to Apple.
iOS 8.3 & Siri
iOS 8.3 is almost certainly going to bring some big changes to Siri.
Included in the iOS 8.3 beta is new language support for Siri including support for Danish, Dutch, Portuguese, Russian, Swedish, Thai, Turkish, and English for Indian users. It should should also bring some improvements to Siri's voice and a new Hey Siri feature that allows users to easily switch to speakerphone. 
For instance, in iOS 8.3 you can say "Hey Siri… Call Mike on speaker." and the iPhone will place the call and automatically use the device's speakerphone. 9to5Mac discovered this feature in the iOS 8.3 beta and it looks like a lock for the iOS 8.3 release.
Apple Watch
Consider this your final PSA ahead of the start of Apple Watch pre-orders. If you are planning to buy an Apple Watch to pair with your iPhone, you'll need to make the jump to iOS 8.2 now or iOS 8.3 when it arrives.
iOS 8.2 brought Apple's new Apple Watch app to iPhone users and it's necessary if you want to pair the watch with your iPhone. iOS 8.3 also comes with the Apple Watch app on board so if you want to skip iOS 8.2, you can wait for iOS 8.3 to arrive. There's a chance that Apple will have the update ready by the time the device hits shelves on April 24th.
iOS 8.4 Update
Finally, another friendly reminder. iOS 8.3 may not be the final iOS 8 update up Apple's sleeve. In February, 9to5Mac outed an iOS 8.4 update on Apple's iOS roadmap and said that it might include a new Beats Music streaming service as part of an integrated music experience that could take on Spotify's dominance.
This report claims that Apple is only considering the launch of a new streaming service based on Beats as part of the iOS 8.4 update. It is possible that Apple will need to delay the launch into a bigger iOS 9 release depending on how fast everything comes together.
The iOS 9 update is reportedly in development though it's not expected to arrive until much later this year, perhaps in the fall alongside a brand new iPhone 6s and iPhone 6s Plus.