iOS 8.3 Update: What We Know So Far
Earlier this week, Apple released an iOS 8.2 update for iPhone, iPad and iPod touch. iOS 8.2 is a substantial update that delivers new enhancements and tons of bug fixes for iOS 8 problems. The update won't be the last major update for iOS 8 though. Apple's got an iOS 8.3 update in the works and today, the firmware took another step toward a public iOS 8.3 release.
In September, Apple released an iOS 8.0 update for iPhone, iPad and iPod touch. The update, which replaced iOS 7, delivered some significant changes to the company's mobile devices. It also introduced some significant problems.
iOS 8 problems have been a problem for months though Apple hasn't been idle. The company has rolled out a series of iOS 8 bug fix updates aimed at squashing these problems. The latest upgrade is iOS 8.2, a massive bug fixer that also delivers support for Apple's upcoming Apple Watch, set to arrive in late April. iOS 8.2 won't be the last iOS 8 update though.
Apple's got another incremental iOS 8 update in the works. iOS 8.3 was released into the company's closed beta program earlier this year ahead of a public release for iOS 8 users. The company hasn't announced any iOS 8.3 release date details just yet though thanks to rumors, leaks and Apple itself, we know that the iOS 8.3 update and its release are making significant progress.
Now that iOS 8.2 is out on iPhones and iPads, some iOS 8 users have turned their attention to the future. Today, we want to catch everyone up to speed and take a look at what we know so far about the iOS 8.3 update for iPhone, iPad and iPod touch and its release.
iOS 8.3 Release Date
Apple hasn't announced an iOS 8.3 release date for iPhone, iPad and iPod touch though it continues to inch closer. Today, Apple released its third iOS 8.3 beta in iOS 8.3 beta 3. The update is available to iPhone, iPad and iPod touch users in Apple's closed developer program. This is another step toward a public release and it could mean that we're fairly close to an arrival for iPhones, iPads, and iPod touches around the world.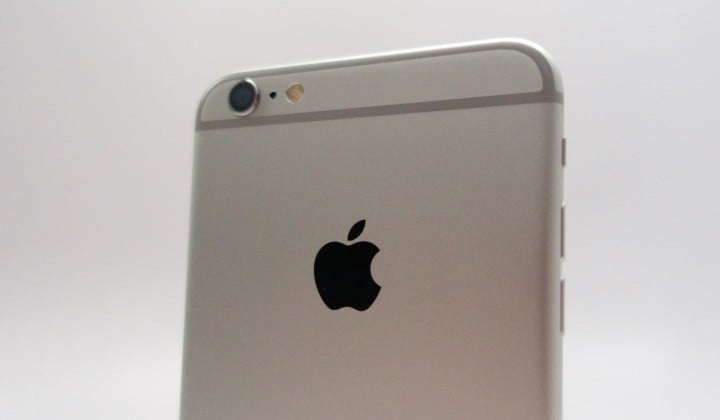 A recent report suggested that iOS 8.3 will see at least two more beta releases. If Apple holds to that, it means that the iOS 8.3 release will come after iOS 8.3 beta 4. It's not clear when iOS 8.3 beta 4 will come out though Apple tends to put a couple of weeks between its beta releases.
Also of note is the release of an iOS 8.3 public beta that consumers can take part in. Those interested in the iOS 8.3 beta can sign up to try the software out ahead of time here. Here is what Apple says about its first iOS public beta:
Before you install beta software, please be sure to back up your Mac using Time Machine or your iOS device with iTunes. The public beta software is still in development, which means some applications and services may not work as expected. You should not install beta software on production or business-critical systems. We strongly recommend installing on a secondary system or device, or on a secondary partition on your Mac.
iOS 8.3 Features
The iOS 8.3 beta 3 reportedly comes with the new Apple Watch app that arrived with iOS 8.2, new filters for conversations in Messages, and a "Report Junk" feature that allows users to report messages from unknown contacts.
Apple's upcoming iOS 8.3 release is also confirmed to have wireless support for CarPlay on board. Right now, those who use CarPlay have to be using a wired connection.
It's also expected to bring better support for two-form authentication for Google apps like Gmail. According to 9to5Mac, it's also going to bring some small changes to Emoji, links to the Mayo Clinic in the Health app, and Apple Pay support for China. It should also bring some improvements to Siri's voice which can be heard in the video below.
The company's iOS 8.3 beta 2 arrived with new language support for Siri. Included is support Danish, Dutch, Portuguese, Russian, Swedish, Thai, Turkish, and English for Indian users.
What's Coming After iOS 8.3?
iOS 8.3 may not be the last iOS 8 update. While an iOS 8.4 release hasn't been confirmed by Apple, 9to5Mac's Mark Gurman says that Apple is working on an iOS 8.4 update for arrival later this year. He suggests that the iOS 8.4 release is planned for summer though a specific date is not given.
Apple's iOS 8.4 update is still a bit of a mystery but the software is reportedly on track for 2015 with a music subscription service that could give Spotify increased competition.
The company's iOS 9 release is rumored for the fall. Apple is already testing iOS 9 in a small capacity and a recent 9to5Mac report states that iOS 9 will be all about fixing bugs, and improving performance and the stability of the iPhone and iPad. The iOS 9 update details should come into focus in the June when we expect to see Tim Cook take the stage at WWDC 2015 to talk about its latest software advancements.
The iOS 9 update is also expected to be included in Apple's public beta program. The public beta will apparently start this summer, likely after WWDC 2015, and it could allow thousands of iPhone and iPad users that aren't registered in the beta program to try the software out ahead of its fall arrival alongside a new iPhone.
iOS 8 problems have been a major headache for Apple and a public beta could help the company avoid a similar situation with this year's major iOS 9 release. For now, iPhone and iPad users must contend with iOS 8.2 and an iOS 8.3 release that inches closer.