iOS 8.4 on iPhone 5: 5 Things We Learned in Two Weeks
Two weeks ago, Apple released its iPhone 5 iOS 8.4 update alongside upgrades for other iOS 8 powered devices. We've spent two solid weeks with the iPhone 5 iOS 8.4 update and today we want to tell you about a few things we've learned from our experiences.
On June 30th, Apple finally released its highly anticipated iOS 8.4 update. The update, which had been confirmed since April, delivered the company's new Music application, changes to iBooks, and several key bug fixes for lingering iOS 8 problems along with security enhancements.
iOS 8.4 is a fairly large update and that's precisely why we've been taking a deep dive into its features, into its performance, and into some of the things we think you need to know about the future. There's a lot here and we want to make sure that you're prepared for the present and what's next for the iPhone.
In June, we downloaded and installed the iOS 8.4 update on several devices including the iPhone 5. We've been using the iPhone 5 since its release in 2012 and have been on a bit of a roller coaster ride over the past few months thanks to Apple's iOS 8 releases.
The iPhone 5 is getting older but it's still in the hands of a ton of people and that's precisely why we want to take a look back at what we've learned about the iPhone 5 iOS 8.4 release over the past two weeks. It's an important update, a tempting update, and one that you need to be cognizant of for various reasons.
iOS 8.4 Performance
You might have noticed that reference comparing iOS 8 to a roller coaster ride. Let's get you caught up and caught up quickly.
We've owned the iPhone 5 since launch and we've installed every single iOS update that Apple's thrown at us. While we dealt with some growing pains, performance leveled out after iOS 7.1. We got solid performance from iOS 8 all the way up until the iOS 8.1 update before things hit the fan.
We didn't encounter battery life problems or issues with Wi-Fi, rather, we ran into random sluggishness and lag. Early on, these problems made the phone nearly unusable. Over time, after a series of updates, the performance on our iPhone 5 has improved but it simply hasn't been the same as it was pre-iOS 8.1.
We've been using iOS 8.4 for two weeks now and fortunately, it's a very solid update. Battery life is holding up quite nicely, connectivity is strong including Wi-Fi, we haven't run into any major problems with applications, and while the speed isn't where we want it to be, it's much better than it was a few months ago.
There's still a bit of jaggedness to the transitions and animations but there are times when the iOS 8.4 update is fast, fluid and stable on the device.
What's more is that the update has fixed what it said it would fix. iBooks is improved, we haven't been able to replicate the Unicode message bug, and our GPS accessories/Apple Watch are all working fine. As we've noted many times, bugs sometimes return, even after Apple's issued a fix so it's nice to see that these have been cured once and hopefully for all.
Is it worth installing? That depends. If you're not having any problems on an earlier version of iOS, you'll need to be careful. It's stable on our iPhone 5 but mileage is going to vary.
If you're dealing with unfixable iOS 8 problems, you badly want to try Apple Music or you're a heavy iBooks user, it's probably worthy of a download. After two weeks, we don't have any major complaints about the iPhone 5's iOS 8.4 update and we're confident performance will hold steady in the days to come.
There Are iPhone 5 iOS 8.4 Problems
We've learned that we're not the only ones having a good experience with iOS 8.4. We've seen and heard positive feedback from other iPhone 5 users. That said, it's clear that there are iOS 8.4 problems hampering performance on some variants of the iPhone 5.
We've outlined many of these issues and Apple's discussion forums continue to fill up with complaints from those who made the jump to iOS 8.4. That said, most of the problems that we're seeing and hearing about are isolated issues. That is to say that we haven't seen any unique and widespread iPhone 5 problems emerge in the past two weeks.
iOS problems are normal after every iOS update. Massive problems like the ones that afflicted iOS 8.0.1 users aren't normal. So, what we're seeing after iOS 8.4 is par for the course. Some iPhone 5 users are dealing with issues, most aren't.
Two lessons here. One, you always assume risk downloading iOS updates. It's impossible to predict whether or not your device will run into issues so all you can do is prepare your device, gather feedback, and manually fix issues that do arise. Keep that in mind as push toward a new iOS 8 update and iOS 9.
The other lesson is that unless you hear about widespread bugs, you can assume that most of the problems plaguing iOS are isolated problems affecting a small number of users. There's reason to be cautious but there's really no reason to be scared.
No Home Sharing for Music
This is important for us to single out because it's a big reasons why you might want to avoid iOS 8.4 right now and in the future.
Apple's iOS 8.4 update brings a ton of improvements to the iPhone 5 but it also takes away one key feature. iOS 8.4 kills off home sharing for music for iOS devices. If that doesn't make sense to you, here's a translation: It means that iOS 8.4 kills your ability to share your iTunes Library over Wi-Fi from your iOS-powered devices.
Not everyone uses this feature but we know more than a few people that do. If you want to continue using it, do not download iOS 8.4 right now.
Apple says that it's working to bring the feature back in its iOS 9 update but we don't have an exact release date for the software. We also don't know if it plans to release it in the iOS 9 beta or save it for the public release. Whatever the case, support for the feature is gone.
iOS 8.4.1 Could Have an Impact
We've learned that iOS 8.4 won't be the last iOS 8 update for the iPhone 5. Today, Apple confirmed an iOS 8.4.1 update for arrival though its exact release date is still unknown. We also don't have an official change log. What we do know is that this update could have a big impact on the iPhone 5. It could also serve as motivation to download iOS 8.4 right now.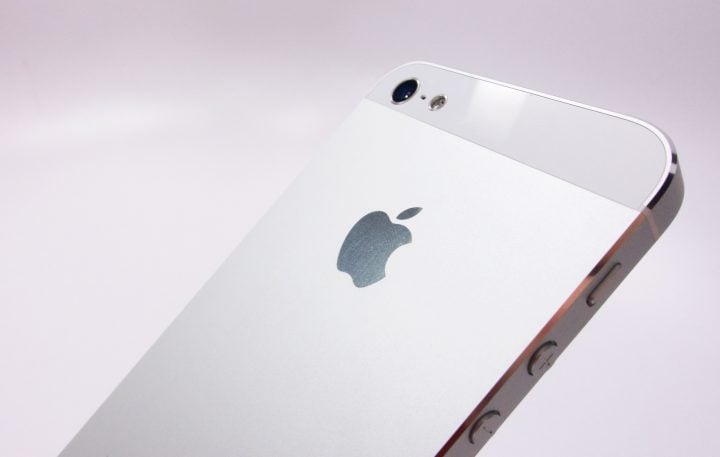 Going back to our performance and the existence of iPhone 5 iOS 8.4 problems. It's important to know that iOS 8.4.1 could go one of two ways on your device. It could help fix problems or it could wreck havoc. Remember, this kind of performance isn't unique to iOS 8.4 so you're really going to have to prepare and do your homework once iOS 8.4.1 comes out.
The other thing to keep in mind is that iOS 8.4.1 could kill off the iOS 8.4 jailbreak. That's added incentive to at least think about installing iOS 8.4 in the near future. That way you have the latest software with the newest jailbreak.
Take Your Time With iOS 9
The iOS 8.4 update also has us filled with nervous excitement for the iOS 9 release this fall.
iOS 8.4 is pretty stable on our iPhone 5 and we're hopeful that Apple's new beta policy that includes developer and public betas helps the company weed out bugs and improve performance. It should.
iOS 9 also has the potential to fix a lot of the lingering iOS 8 problems while enhancing performance. iOS 9 is a new update but it's aimed at older devices like the iPhone 5. Apple wants to improve performance so we're hopeful that iOS 9 takes a step in the right direction.
We're excited but we're also nervous. iOS 8.4 problems (and the issues we saw after iOS 8.1) serve as a reminder that iOS issues could pop up at any time. iOS 9, iOS 8.4.1, what have you. The iPhone 5 is getting older and as it gets older, updates become riskier propositions.
We'll probably install iOS 9 right when it comes out but most of you should take your time. The last thing you want to do is force the device into early retirement.
10 Things to Know About the iPhone 5 iOS 8.4 Update
iPhone 5 iOS 8.4 Review: One Week Later
We've been using the iPhone 5 regularly since its release in the fall of 2012. Since then, the update's received more than a few iOS updates including Apple's latest iOS 8 upgrade, iOS 8.4.
Last Tuesday, we downloaded and installed the iPhone 5 iOS 8.4 update, a risky move given the iPhone 5's age and given the problems we and many others have had with iOS 8. Fortunately, the iOS 8.4 update is holding up, at least on our model.
Over the weekend we offered our full review of the iPhone 5 iOS 8.4 update. The review doesn't focus on iOS 8.4's features but instead hones in on the update's performance, a key component of any iOS update, especially for those with older devices they don't want to get rid of.
After using the iPhone 5 iOS 8.4 update for a week it remains stable on the iPhone 5. The UI lag is still visible at times but it's not overpowering like it was in earlier versions of iOS 8. Apps, battery life and connectivity are all holding up nicely as well.
It's an update that we think iPhone 5 users must consider as we push deeper into the summer particularly those dealing with problems. We don't know when an iOS 8.4.1 update might arrive and Apple's next confirmed update, iOS 9, is slated for the fall.
We do recommend seeking out the opinions of other iPhone 5 users and you can do that by poking around on social media (Twitter is great for this), Apple's discussion boards or Apple-centric forums like MacRumors.