iOS 8.4 on iPhone 6 Plus: 5 Things We Learned in Two Weeks
After using the iPhone 6 Plus iOS 8.4 update for two weeks, here's what you need to know about upgrading and about potential issues and problems that we've run into. After a bumpy start with Apple Music problems and some hassles with Siri and Bluetooth connectivity, the iPhone 6 Plus is working better.
With iOS 8.4.1 on the horizon and iOS 9 coming later this fall some users are already looking into the future, but many of us are just trying to make the most of the free iOS 8.4 iPhone 6 Plus update that brings some new features and important fixes to the largest iPhone.
After testing iOS 9 and iOS 8.4 on the iPhone 6 Plus recently it is clear that the iOS 8.4 update is an important stepping stone for users who want to test out the new Apple Music service and with a iOS 8.4 jailbreak available there are not many reasons to skip the upgrade.
Here's a close look at the iPhone 6 Plus iOS 8.4 update after extended use, and how it fits in with upcoming upgrades and what's going on with Apple Music.
iPhone 6 Plus iOS 8.4 Performance
[contextly_sidebar id="w0en6at9UpMhCn2yhHdaIItBhgb90nMD"]There is no need to worry about a slowdown in iPhone 6 Plus performance with the iOS 8.4 update. This phone is fast and it remains fast on iOS 8.4.
Switching apps, playing games, using the phone for basic tasks and battery life are all solid on iOS 8.4 so far and should remain so for the foreseeable future.
If you run into battery life problems, look at apps like Snapchat that are currently draining iPhone batteries no matter what version of iOS you are using.
iOS 8.4 Problems Dissipating
In the first week with the iPhone 6 Plus iOS 8.4 update I ran into problems using Siri and using Bluetooth in the car. Neither of these are an issue anymore, but there are still some users with iPhone 6 Plus iOS 8.4 problems on the Apple Support Forums.
I solved my problems by wiping the phone completely and installing iOS 8.4 from scratch. This is a major step, but it often solves the problems without additional troubleshooting required. Thanks to an iCloud backup, the apps and photos were back in place on my iPhone in no time.
iOS 8.4.1 Update Release
Apple announced the iOS 8.4.1 release with a beta for developers. We don't know exactly when this will arrive, but the change log lists bug fixes as what's new. This isn't a shock considering that this is often the focus of small updates like this, but it would be nice to see more details.
We don't know when the iOS 8.4.1 release date will arrive, but the odds are good that it is coming well ahead of September when the iOS 9 release date is likely planned. Here's what you can expect from the iOS 8.4.1 update.
Apple Music on iPhone 6 Plus
A major part of the iOS 8.4 update is Apple Music, and I spent a good part of the last week trying out this new service on the iPhone 6 Plus to figure out if this alone is worth installing the update.
Apple Music does offer a free three-month trial, which makes iOS 8.4 a tempting upgrade, but Apple Music is far from a major reason to upgrade if you already use a service like Spotify. The new Apple Music service includes handy features like Beats1 radio and a collection of other upgrades for using the default music player, but it's far from finished.
There are too many missing features and steps that take three extra taps in Apple Music to even come close to replacing Spotify on my iPhone 6 Plus or any other iPhone I use. Apple Music is also included in iOS 8.4.1 and will appear in iOS 9 if you want to wait to use it then.
What's After iOS 8.4 for the iPhone 6 Plus?
The iOS 8.4.1 update is just a stepping stone for the iPhone 6 Plus. The major upgrade comes this fall with the iOS 9 update.
It's a good idea to check out what's new with iOS 9 to see what types of features your iPhone 6 Plus will get this fall. Don't expect a major change to what the iPhone 6 Plus operating system looks like, but there are definitely refinements to Siri and across other parts of the system.
Apple released a half-dozen iPhone 6 Plus updates over the last year, but iOS 9 is the first update of its kind. The iOS 9 update includes
If you want to try the public iOS 9 beta, you can read about my experience using the iOS 9 beta on the iPhone 6 Plus. During the last two weeks I've switched between iOS 8.4 and iOS 9 so you can see how they compare.
10 Things to Know About the iPhone 6 Plus iOS 8.4 Update
iPhone 6 Plus iOS 8.4 Review A Week In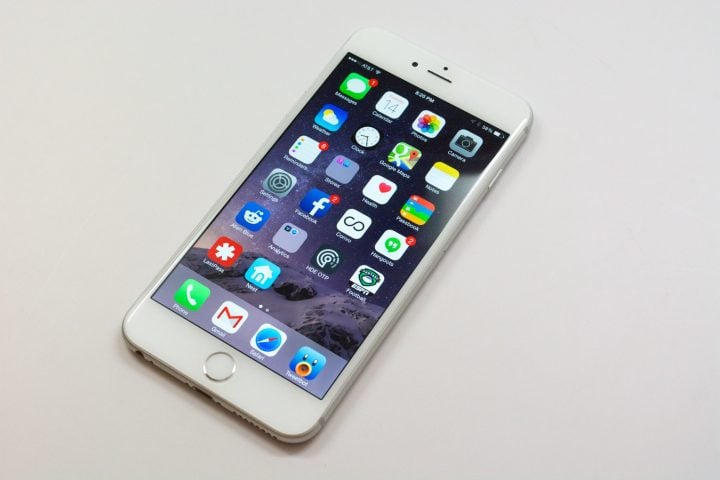 For the last week the iPhone 6 Plus with iOS 8.4 became my most used phone for gaming in Siegefall, listening to Apple Music and for other activities. On Saturday I shared a full iOS 8.4 review on the iPhone 6 Plus where I detailed what is working and where problems exist.
After spending even more time with the iPhone 6 Plus the performance and battery life aspects of the review remain unchanged. iOS 8.4 is still fast and there is no quick battery drain that indicates a major problem with the update.
Siri is problematic on the iPhone 6 Plus and iPhone 6 with iOS 8.4, trying to connect to a dock connection in the car and sometimes not working at all on one of the devices.
We don't know if Apple will deliver a iOS 8.4.1 update with any fixes, especially with iOS 9 approaching this fall, so it is important to learn about this update before installing it.

This article may contain affiliate links. Click here for more details.