iOS 8 Launch May Leave Out Exciting Feature
One of the rumored iOS 8 update's most exciting features might make it time for the iOS 8 release but it looks like it may not be ready in time for a demo at WWDC 2014.
On Monday, Apple will take the stage at the Moscone Center in San Francsico and deliver its WWDC 2014 keynote. The company is expected to show off a number of new products including OS X 10.10 and the new iOS 8 update for iPhone and iPad. In the build up to iOS 8's debut, we've been hearing quite a bit about the software including one feature that has iPad users jumping for joy.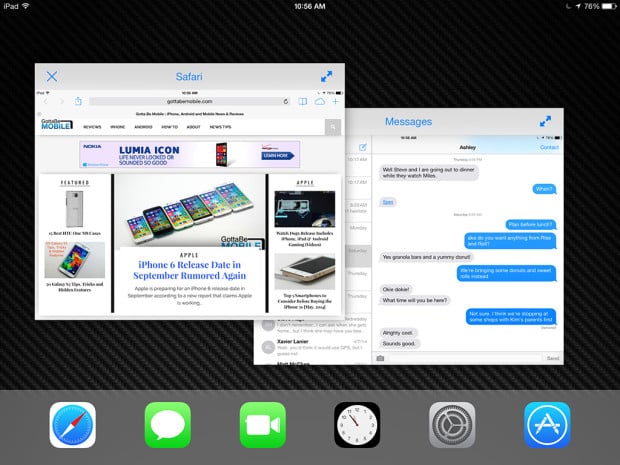 Earlier this month, 9to5Mac reported that "sources with knowledge of the enhancement in development" said that iOS 8 will come with a split-screen multitasking feature for iPads that will allow users to take advantage of two apps at once. It's a feature that's currently available to owners of Microsoft's Surface tablets and Samsung's Galaxy Tabs, but not to iPad users.
In addition to the split-screen multitasking, sources say that the feature is also designed to allow for apps to more easily interact with each other. Users would be able to able to drag-and-drop text, video or images from one app to another when in split-screen mode. The feature supposedly won't be limited to just stock iOS apps either. Apple will apparently allow developers to give their apps this ability.
While the feature is thought to be coming with iOS 8 later on this year, it may not be ready in time for Monday's launch. According to Brian X. Chen from The New York Times, the feature isn't ready and is still in development behind the scenes. And because of that, it won't be shown off on stage during the iOS 8 launch event.
It's not clear if the feature will be left out of the iOS 8 beta that's expected to arrive shortly after Apple announces its latest update for its iPhone, iPad and iPod touch.
Apple's long been known to keep iOS features out of view. Siri, the personal assistant that arrived alongside the iPhone 4s in October of 2011, was held back until the iPhone 4s announcement.
Split-screen multitasking might not arrive on Monday but Apple is expected to show off many of the features that will be coming with the iOS 8 update at some point this year.
iOS 8 is rumored to include a Healthbook app that mirrors the look of iOS 7's Passbook. Instead of tracking tickets and loyalty cards, it will supposedly track a user's health and fitness with multiple pieces of information in one place.
The feature will likely use the Motion M7 processor in the iPhone 5s, and a similar one in the rumored iPhone 6 as well as connect to an iWatch or other accessories to measure health data. Below, 9to5Mac shares a mockup of what Healthbook could look like based on rumors.
iOS 8 is also expected to include several other additions including improvements to Siri and the Notification system, public transit for Apple's Maps application, a standalone iTunes Radio application, and better sounding phone calls thanks to VoLTE support. Apple's iOS updates typically come with hundreds of new features, big and small, and these likely only represent a fraction of what's coming inside the final version of iOS 8.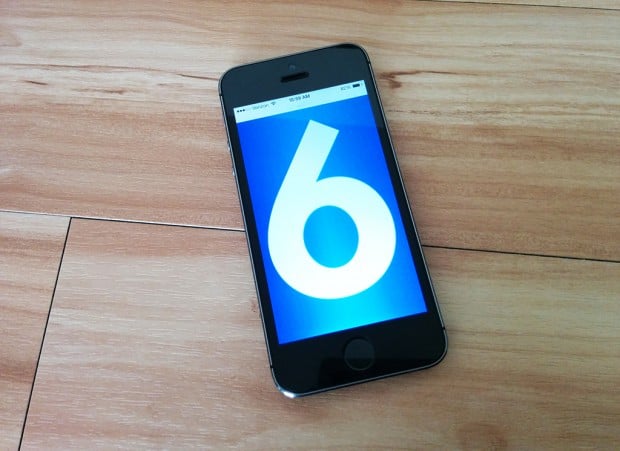 Apple's iOS 8 release isn't expected for several months. iOS software always accompanies new iPhone hardware and iPhone 6 rumors all point to an arrival in the fall in September. iPhone 6 rumors suggest that Apple is working on two new iPhones, one 4.7-inches and another 5.5-inches. The larger model is rumored to be coming out later in the year but in time for the holiday shopping season.
Both, if real, will likely run iOS 8 out of the box.