iOS 8 Release: What Users Need to Know Now
Yesterday, Apple released its iOS 8 update to the public ahead of its highly anticipated iPhone 6 release date that's set to take place tomorrow. With the dust now settling around the iOS 8 release date, we want to take a look at the most important things iPhone and iPad owners need to know, right now, about Apple's new update.
In June, Apple took to the stage at WWDC to announce a slew of new products including OS X Yosemite and the company's brand new iOS operating system, iOS 8. At the event, Apple announced an iOS 8 beta and revealed plans to release the iOS 8 and all of its new features to iPhone and iPad users sometime this fall.
For months, the iOS 8 update was tied to the rumored iPhone 6 release date, a date that would supposedly fall in September. Earlier this month, Apple confirmed those rumors when it took the stage in Cupertino and announced the new iPhone 6 and iPhone 6 Plus. As expected, it also announced the public release of iOS 8 and all of its features.
The iOS 8 release date was confirmed for September 17th and yesterday, Apple delivered. At 10AM PST, Apple rolled out the iOS 8 update to iPhone 5s, iPhone 5c, iPhone 5, iPhone 4s, iPad Air, iPad mini with Retina Display, iPad 4, iPad 3, iPad 2, iPad mini, and iPod touch fifth-gen users. In the hours since its release, we've seen a number of new iOS 8 update details start to emerge and we ourselves have been able to take a closer look at how iOS 8 is performing across several key devices.
Here, we want to take a look at the most important takeaways from the iOS 8 release including iOS 8 performance, iOS 8 problems and iOS 8 fixes for some of those problems. This is everything iPhone and iPad users need to know as we move forward away from the iOS 8 release date.
iOS 8 Performance Mostly Solid
We've spent the past twenty four hours after the iOS 8 release date using the public iOS 8 release and so far, performance has been mostly solid, at least on many of our devices.
iPhone 5s
The iPhone 5s iOS 8 update is performing nicely in its first 24 hours. Battery life appears to be extremely solid at this point, connectivity is still on par with what we saw in iOS 7, and the speed and fluidity of the update is still great. In other words, we've been able to enjoy all that iOS 8 has to offer without any major issues getting in the way.
Right now, we recommend installing the iOS 8 update for iPhone 5s. If you're having a great experience in iOS 7 or below, you might want to hold out until Apple releases the first iOS 8 bug fixer just to be safe. For most iPhone 5s users though, iOS 8 is going to be worth the download.
If you want to know more about how the iOS 8 update is performing on the iPhone 5s, be sure to check out our first impressions of the update. It will guide you through the most important pieces and help you decide if it's worth installing right now.
iPhone 5
We've also dug into the iOS 8 update for the iPhone 5. The iPhone 5, which came a year before the iPhone 5s, is also performing admirably on our model. We've heard and seen various complaints from iPhone 5 users, and specifically complaints about the Mail app crashing and random reboots, but we ourselves haven't experienced any major issues yet.
Our iPhone 5 is still as fast as it was in iOS 7. It also is pulling down solid connections, great battery life, and we've yet to discover any catastrophic, game-changing bugs. iOS 8 on our iPhone 5 is extremely stable and for most iPhone 5 users, it looks like it's going to be worth the download given the features that are on board.
iPhone 5 users will want to have a peek at our iOS 8 update on iPhone 5 first impressions. They will give you a sense of what to expect and they'll help you come to a decision.
iPad Air
As expected, the iPad Air iOS 8 update is performing quite well in the hours after the iOS 8 release. We say expected because typically, newer devices perform a whole lot better than older devices. The iPad Air is less than a year old and it's sporting a high-powered 64-bit chip that can easily handle Apple's software.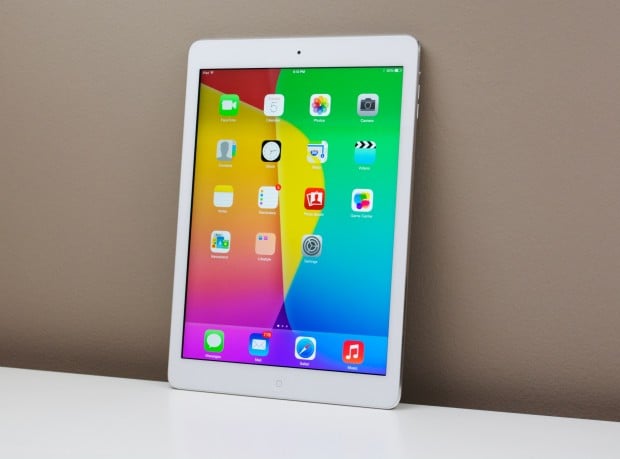 In our brief time with the update, we've yet to encounter anything serious. Battery life remains solid, data connections are reliable, and applications are working well for the most part.
iPad Air users on the fence will want to have a look at our initial impressions. While we can't decide for you, they will gently help you over the fence should you need it.
iPad mini with Retina Display
Our experience on the iPad mini with Retina Display mirrors our experience on the iPad Air. iOS 8 is solid, very solid, and we haven't got any cause for concern. This is an update that's worth downloading right off the bat. If you need some more detail, have a look at our first impressions.
iPad 3
The iPad 3 update is solid in some areas, however, it falters when it comes to speed. In our initial impressions, we outlined our concerns which include overall sluggishness similar to that found in iOS 7, keyboard lag and a slow Safari browser. Obviously, we're just hours removed from the iOS 8 release so it's hard to say if these problems will persist.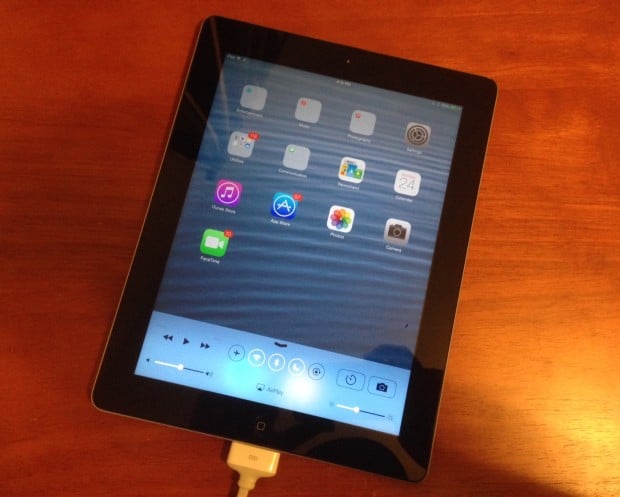 iPad 3 users, especially those with solid iOS 7 performance, will want to proceed with caution. For more details, take a look at our first impressions of the iOS 8 update for the iPad 3.
iPhone 4s & iPad 2
We haven't been able to test iOS 8 on the iPhone 4s or iPad 2 just yet though we've heard from a number of users who are complaining about performance issues after the upgrade. If you own an iPhone 4s or iPad 2, it might be best to hold off for a little while while we gather information. If you're already installed, have a look at this guide to slow iPhones and iPads. It might help.
iOS 8 Installation Issues Plague Users
Not everyone has installed the iOS 8 update which means that iOS 8 installation issues will likely persist through the next few weeks, perhaps months, as iPhone and iPad owners slowly come around to Apple's new software.
In particular, there are three iOS 8 installation issues that we've spotted (there could be more) that are plaguing users with compatible iPhones and iPads. Here are those issues in no particular order:
Those that encounter or have encountered these problems will want to head to the proper link. There, we outline strategies and fixes for those issues in particular. Those that have to download and install iOS 8 would be wise to take a look at our things to do before installing iOS 8. They will ensure a much smoother download process.
iOS 8 Problems Emerge
It's clear that iOS 8 comes with some issues attached to it. While they may not be widespread, iPhone and iPad users are complaining about an assortment of problems with Apple's latest update.
iPad users are dealing with a myriad of issues after installing iOS 8. iPad mini with Retina users are complaining about bad Wi-Fi. iPad mini users are saying that the experience is incredibly slow after installing iOS 8. And iPad Air users are saying that Safari is extremely slow after installing Apple's new update.
Other iPad users are complaining about an assortment of performance issues after the iOS 8 upgrade. iPad 3 users have run into similar issues and they say that the performance after installing iOS 8 has taken a hit. Apple's forums are filled with complaints like these. iPad users are having issues with sound, problems with multitasking gestures, FaceTime issues, and more.
iPhone users are dealing with problems as well. iPhone users are also complaining about Wi-Fi issues, a number of problems with the new Family Sharing feature, more Wi-Fi issues, and we've heard from iPhone 4s and iPhone 5 users that claim to have abnormal battery drain after the update. Wi-Fi issues and battery life issues are the most common problems after a major iOS update.
While we don't have fixes for every single issue, Apple's discussion forums are a great place to start. Those experiencing iOS 8 problems will also want to investigate these iOS battery life tips and take a look at some of these fixes for common iOS problems after an update.
iOS 8.0.1 Rumors
So what's next? Well, our guess is that Apple will roll out an iOS 8.0.1 update at some point down the road. A recent report from BGR suggests that Apple has already pushed the iOS 8.0.1 update out to testing partners, a sign that a release be just hours, days or perhaps weeks away.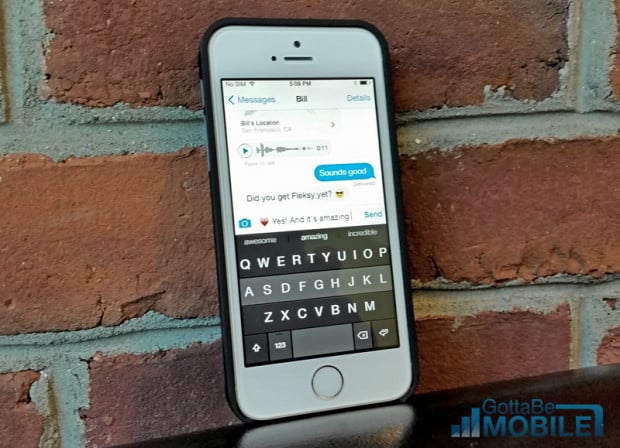 Bare in mind, iOS 8.0.1 likely won't solve all of your iOS 8 problems. It will probably fix some but issues will linger which means now is a good time to start taking a look at some temporary fixes.
We'll let you know if we hear anything about Apple's new iOS 8 update.

This article may contain affiliate links. Click here for more details.