iOS 9.1 Jailbreak Status: Stay Away from New Update
iOS 9.1 has been released, and if you're wanting to jailbreak iOS 9 on your iPhone or iPad, it's a good idea to stay away from the latest version since it's unjailbreakable.
It turns out that Apple patched up the iOS 9 jailbreak exploits in iOS 9.1, which means that iOS 9.1 is unable to be jailbroken at this point. This is why you should update to iOS 9.0.2 if you haven't already, that way you'll be able to jailbreak the latest version of iOS that's currently jailbreakable.
Of course, Pangu might be looking for new exploits to dig into in iOS 9.1, so it's possible an iOS 9.1 jailbreak could release soon in the near future, but right now iOS 9.1 is not currently able to be jailbroken.
We're not too surprised by this, as Apple does a pretty decent job at patching up these kinds of exploits, so when a jailbreak releases, it's usually a safe bet that the next iOS update will patch up the jailbreak exploits that were used.
However, it's worth mentioning that if you're not yet on iOS 9.0.2, you can still update to that version, even though iOS 9.1 is already out. Apple keeps the old versions of iOS signed for a couple of weeks after a new update comes out.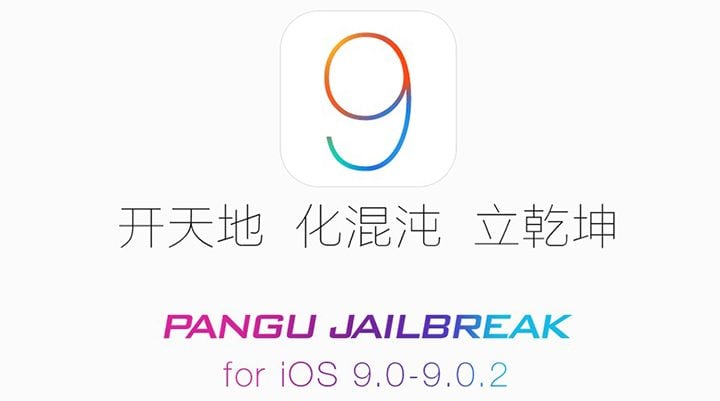 Of course, when you do that, the process is a bit different than just updating to a new version of iOS, as you'll have to completely factory wipe your device and then restore a backup to get all of your apps and settings back. We'll have a guide on how to do that soon.
iOS 9 was initially released last month just a few days before the iPhone 6s released. An iOS 9 jailbreak released last week, making it one of the quickest jailbreak releases we've seen in a while for a whole new version of iOS.
The iOS 9 jailbreak isn't quite 100% though, especially when it comes to jailbreak tweaks, as there are still a handful that don't yet work with the iOS 9 jailbreak. However, these tweaks should be updated within the next few weeks as developers get around to them.
If you've never jailbroken before and aren't quiet experienced enough with iOS, jailbreaking may not be for you, as things can go wrong when jailbreaking and installing tweaks.
However, the benefits are obvious. There are a lot of iOS 9 Cydia tweaks that users can download that can improve the iOS experience by adding new features and getting rid of annoying ones. There are even some tweaks that bring iOS 9-exclusive features to older iPhones, as well as iPhone 6s-only features that users can install on their older device, which is awesome.
In any case, though, it looks we'll have to live without an iOS 9.1 jailbreak for a little bit of time, at least until Pangu can come up with a new exploit, which they're probably looking into right now in the fifth beta, which is likely the last beta we'll see for iOS 9.1.
Rumors pointed to an iOS 9.1 release yesterday, but that unfortunately didn't happen. However, we're seeing the update arrive today, just in time for the iPad Pro release, which has been said to launch with iOS 9.1 out of the box, and this makes sense now that iOS 9.1 is officially out.
We expected iOS 9.1 to arrive before the iPad Pro anyway, since Apple usually gives it a few days between the release of the update and the hardware that the update is shipping on. The iPad Pro is expected to release later this month, with in-store available coming early next month.
Hopefully an iOS 9.1 jailbreak comes soon enough, because I'm sure there will be a lot of users yearning to jailbreak their new iPad Pro tablets for sure.

This article may contain affiliate links. Click here for more details.