iOS 9.1 Jailbreak: When Will We See It?
iOS 9.1 was released earlier this week, arriving with a bunch of bug fixes and a few new features. However, it also patched up the iOS 9 jailbreak, which begs the question: When will we see an iOS 9.1 jailbreak?
iOS 9.1 isn't a major update by any means, unless you're obsessed with emoji. The new update comes with around 150 new emoji to play around with, including the middle finger emoji that many users have been looking forward to for some time.
There are also a handful of bug fixes and general performance improvements, including improvements for Live Photos on the iPhone 6s, as well as improvements to Live Photos sharing on older iOS devices.
For those on iOS 9.0.2, it's not a huge update that you should absolutely upgrade to, but the fixes and new features are nice to have. However, if you're jailbroken on iOS 9.0.2, you'll probably want to stay away unless you absolutely want the new emoji collection.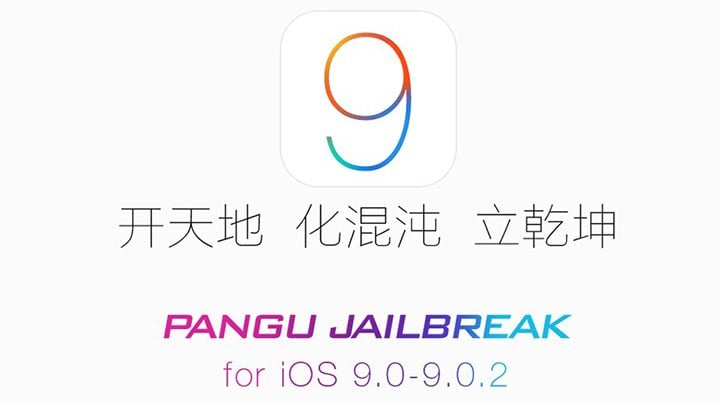 Of course, no one is stopping you from updating to iOS 9.1 and losing your jailbreak, but we're guessing that jailbreaking is a bit more important to you than new emoji.
With that said, you're probably wondering when we could see an iOS 9.1 jailbreak, and the answer to that question is unknown right now.
However, we wouldn't be surprised if the Pangu dev team was working on an iOS 9.1 jailbreak as we speak. Apple patched up the iOS 9 jailbreak in the fourth beta of iOS 9.1, which is why Pangu released the jailbreak when they did. We expected the iOS 9 jailbreak to arrive once iOS 9.1 was released to prevent Apple from patching up the exploits in iOS 9.1. However, since that has already happened, Pangu decided to release the jailbreak earlier than usual.
At this point, it's hard to say when an iOS 9.1 jailbreak will release. It could be soon, or it may never come and we'd have to wait for an iOS 9.3 jailbreak or something. If you remember with iOS 8, an iOS 8.1 jailbreak was released (the first jailbreak for iOS 8), but there wasn't another jailbreak until a couple months after iOS 8.3 was released.
Of course, iOS 9 could be different, but we're guessing that Apple will stick to its more rapid schedule of iOS updates, so it's likely we'll see an iOS 9.2, iOS 9.3 and maybe an iOS 9.4.
With that said, it's possible that Pangu could wait until another update for iOS 9 before releasing a jailbreak, which means it could be a month or two before a new jailbreak releases.
If you updated to iOS 9.1, but are wanting to jailbreak your iPhone or iPad, you can still downgrade to iOS 9.0.2 for the time being while Apple is still signing the older version. The downgrade should be available for the next week or so, but Apple has been known to keep signing older versions for a couple of weeks before closing the door.
The iOS 9 jailbreak was released last week, just shy of a month when iOS 9 was initially released to the public in mid-September. While not all jailbreak tweaks are compatible with the new jailbreak, most of them are, and there are a ton of new ones that have released since the jailbreak first came out, giving jailbreakers even more options when they open up Cydia.
We've already covered a handful of some cool new tweaks that users can take advantage of, including ways for older iPhone owners to use 3D Touch and Live Photos, as well as get Split View multitasking on older iPads, as it's only a feature on the iPad Air 2 and the iPad Pro. We're sure we'll see even more jailbreak tweaks release in the future.

This article may contain affiliate links. Click here for more details.