iOS 9.2 vs iOS 9.1: What's New in iOS 9.2
Lightning Camera Adapter Works With iPhone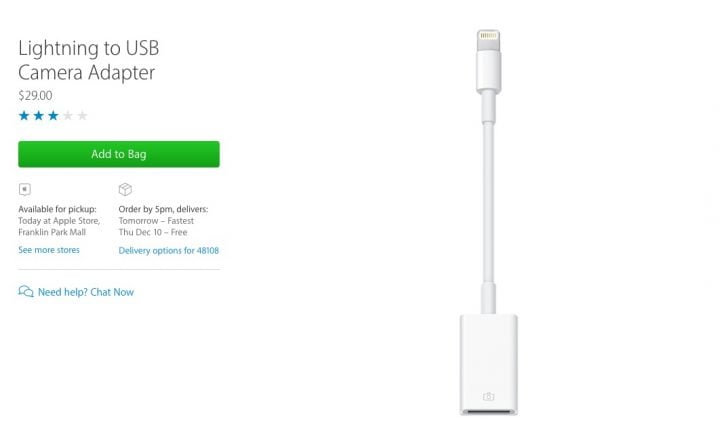 The iPhone now supports the Lightning to USB camera adapter with iOS 9.2 installed. This allows users to connect the iPhone and a camera with a Lightning cable and a camera USB cable to transfer photos and videos.
The $29 adapter is available from Apple and other retailers and works with many cameras that support transferring photos over USB. It's not clear if the iOS 9.2 update adds support for the Lightning to SD card adapter that the company also sells, and that only worked with the iPad models on iOS 9.1 and earlier.
Apple's online store only shows the iPad compatibility at this time for the Lightning to USB adapter, but the iOS 9.2 changelog clearly indicates this is available.