iOS 9 Jailbreak Release: What You Need to Know
Only 19 days after iOS 9 was officially released, Chinese dev group Pangu has announced the release of their jailbreak tool for almost any iOS device running iOS 9. For those unfamiliar, the iOS 9 jailbreak lets users tweak their device in ways that Apple currently doesn't allow, including the installation of alternate app stores and unapproved tethering tools.
Here's what you need to know about the latest iPhone jailbreak.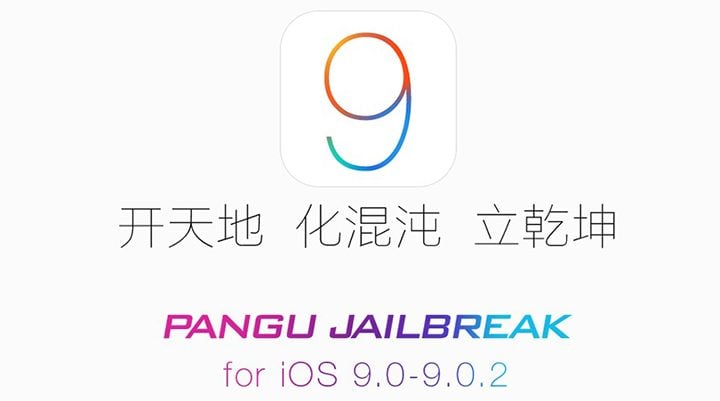 If your device runs iOS 9, you can now jailbreak it.
The Pangu jailbreak tool supports any device running a current (that means not a beta release of, say, iOS 9.1) version of iOS 9, up to and including iOS 9.0.2. Supported devices include:
iPhone 4S, iPhone 5, iPhone 5c, iPhone 5s, iPhone 6, iPhone 6 Plus, iPhone 6s, iPhone 6s Plus
iPad 2, iPad 3, iPad 4, iPad Mini, iPad Mini 2, iPad Mini 3, iPad Mini 4, iPad Air, iPad Air 2
iPod touch (5th generation), iPod touch (6th generation)
That makes this jailbreak one of the most supported yet, in terms of sheer number of devices. Earlier model iPhones often benefit more from jailbreaking and related tweaks than current devices do. As later generations of iOS incorporate new features, older phones start to feel sluggish and slow; by installing a few Cydia apps and tweaking iOS around, you can make your slower iPhone feel like new again.
You're going to need a Windows PC to jailbreak your iPhone running iOS 9.
While some previous jailbreaks have been achieved on the phone itself, this particular version requires software running on a computer.  For Pangu, that means using a Windows app – OS X support might come, but if history is any indication, it could be several months down the line.
If you already use a PC, great! You're all set. If you use a Mac, however, you'll either need to install Windows via Boot Camp or download a virtual machine like the ones Microsoft provides for testing its web browsers.
Cydia's Substrate has been updated to take advantage of iOS 9 compatibility and features.
Cydia's Substrate is the programming framework that Cydia provides developers of jailbroken apps.  Updating the Substrate allows jailbreak devs to create new apps and tweaks that target iOS 9 features, and update older apps so that they can run properly on the new software.
The new version of Cydia is said to be compatible with nearly all versions of iOS, from iOS 2.0 all the way up to iOS 9.0.2. Given that has made "massive internal changes" to Cydia Substrate in order to facilitate compatibility with the new Pangu jailbreak, it seems like the group might have reached out to Cydia and given some advance notice.
What this means for you: while you can safely update your iOS 8 device to iOS 9 and retain or redo your jailbreak, not every app and tweak you currently use may be available until they're updated. GottaBeMobile has a list of apps and tweaks that are known to work.
If you want to jailbreak, you should do it now.
Apple recently seeded its fifth beta version of iOS 9.1 to developers and public beta testers, which means it's likely almost ready to release it to the world at large. Pangu specifically mentioned that iOS 9.1 closes some of the loopholes they use to jailbreak your iPhone – which means that once you upgrade to iOS 9.1 from iOS 9.0.2, there's no guarantee you'll be able to jailbreak your iPhone. Pangu will probably figure out a new way to jailbreak your device, but it might be days, weeks, or even months down the line.
Jailbreaking comes at a cost.
Remember, while jailbreaking your iPhone is a powerful tool that lets you manipulate it in ways Apple never dreamed, it also comes with a cost – namely, security. There is not nearly the same kind of walled garden with Cydia as there is with the official App Store. That's actually kind of the point of jailbreaking. But it also means that you need to need to be vigilant about the sort of software you install on your device.
Companies known for providing malware to governments and other powerful groups have had leaked documents suggest that many of their iPhone monitoring tools only work once the phone has been jailbroken. Even as recently as last month, iPhone hacks took advantage of security compromises in jailbroken iOS 8 devices.
This is not to say you shouldn't jailbreak your iPhone – just, be careful what you install if you do.
Still excited to play with your iOS 9 device in a whole new way? Head over to Pangu's website to download the new tool. If you're a bit more cautious and need some help before diving in, be sure to check out our guide on how to jailbreak your iPhone with the Pangu iOS 9 jailbreak.