iOS, Android Switchers Fuel BlackBerry 10's Early Victory
There's still a long fight ahead for BlackBerry to become the third most popular mobile ecosystem, but for now early sales number suggest that BlackBerry 10's early comeback is fueled by switchers from competing iOS and Android platforms. As much as half of BlackBerry 10's early adopters in BlackBerry's home country of Canada are coming from Android and iOS and as many as a third of UK adapters come from BlackBerry's competitors.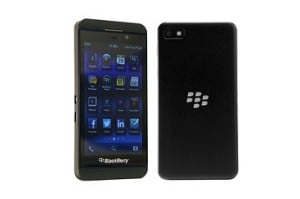 Thus far, since the platform was announced at the end of January earlier this year, BlackBerry only has one smartphone on the market in the form of the BlackBerry Z10, a slate form factor touchscreen-only device. A follow-up BlackBerry Q10 with a keyboard will come soon. So far, neither phones are currently available in the U.S., though they will be arriving soon on the nation's most popular carriers.
BGR reports that in Canada, the platform is outselling Apple's iPhone 5 and Samsung's popular Galaxy S3 flagship, which is great news for an emerging smartphone.
However, despite early success, BlackBerry will not only have to compete against larger rivals iOS and Android, but also against Microsoft's Windows Phone ecosystem, which has a head start and is mostly led by Nokia. There will also be new players on the market soon in the form of Tizen, Ubuntu, and Firefox OS.
BlackBerry has been slowly growing its ecosystem by adding music and movie purchases through BlackBerry World, and also by courting third-party developers to the platform. The company has even gone as far as bringing an Android emulator so approved Android apps can run on BlackBerry 10.
Time will tell if BlackBerry can sustain the early momentum that's fueling this growth, but if BlackBerry can gain switchers when the BlackBerry Z10 and Q10 launch in the U.S., the platform may become a viable third-place contender.
Though BlackBerry has been strong in the enterprise and government segment due to an attention on security, in recent years its seen its market share erode as users have switched to Apple's iPhone and devices running Google's Android platform. The company has seen a number of enterprise users switch to rival platforms, such as Yahoo which is equipping its employees with Android and iPhone devices instead of BlackBerry. New contenders like Samsung have added enterprise security as part of its Android offering in a space that BlackBerry had once dominated. Seeing switchers from Android and iOS to BlackBerry may be a welcomed reversal of current market trends for the Canadian smartphone-maker.

This article may contain affiliate links. Click here for more details.