iOS by the Numbers from WWDC 2011
WWDC 2011 included lots of numbers, including those for Macs with OS X and for iOS devices. We learned that Apple is claiming to have 44% of all mobile devices. This includes iPhones, iPod Touches and iPads.
Other mobile operating systems account for the other 56% with Android taking second place with 28%, RIM's BlackBerry and other devices accounting for third place and 19%. All others, including Windows Phone 7, HP WebOS and things like Symbian or earlier operating systems make up the final 9%.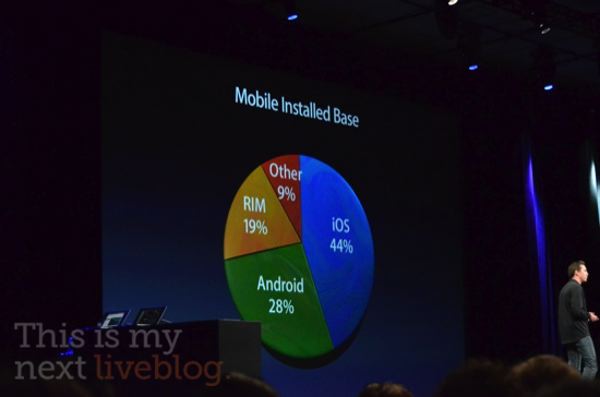 It would be nice to learn where they are getting these numbers from. You can bet there will be reports from the other mobile OS camps refuting these numbers in some way.
Apple says they have now sold over 200 Million iOS devices fo all kinds.
That includes iPad 2 which they said:
Our customers couldn't wait to get their hands on the iPad 2. In the first 14 months, we've sold 25 million iPads.
It is interesting that they mentioned the iPad 2, but didn't break out the number of iPad 2s sold versus original iPads.
Developing story. For more Apple news from WWDC including iOS 5, iCloud and Mac OS X Lion, follow our Apple News.

As an Amazon Associate I earn from qualifying purchases.