iPad 3 Retina Display Said to Be in Short Supply Ahead of Launch
With Apple ready to announce the iPad 3 next Wednesday, and possibly even releasing as early as next weekend, the tablet maker might have trouble coming up with enough of the Apple iPad 3 retina displays to meet the likely heavy demand for the new iPad. Claiming to hear from Apple supply chain sources, DigiTimes has reported that there is "an insufficient supply of high-definition displays" ahead of the launch.
The Apple iPad 3 retina display will be a big draw with some wanting the new iPad for no other reason than the display itself.
A retina display resolution measures 2,048×1,536 at 264 pixels per inch, making it an incredibly high-res display and nearly as detailed as the beautiful iPhone 4/4S display.
The current iPad only displays at 1,024×768 or one-fourth the resolution.
If the report proves correct, then the iPad 3 will be a hot commodity with shortages lasting months.
DigiTimes claims the shortage will continue through the first quarter of 2012. They listed Sharp, LG Displays and Samsung as the likely suppliers for the displays, leaving previous iPad display provider Chimia Innolux out in the cold.
The three suppliers "failed to ramp up" their production according to the report.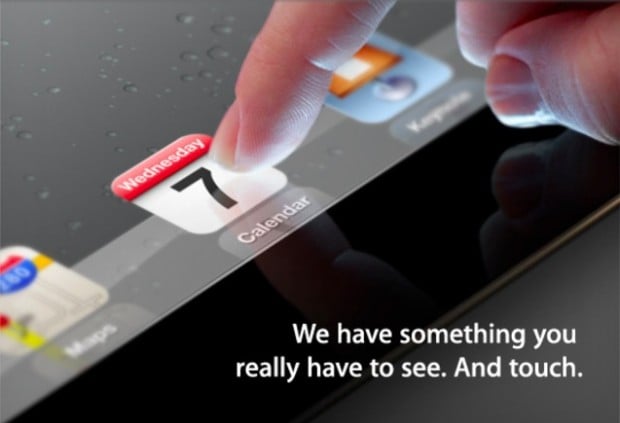 The same source also stated that the new iPad will come in a 16GB and a 32GB model, leading some to believe the 64GB model, which is currently available, won't show up for this third generation.
Other reports stated an 8GB model may show up this time around keeping a trio of capacities available.
With quadruple the resolution one would think they would not diminish the capacity of the new iPad. Improvements to iCloud could explain a reduction in capacity since people may keep less on the device if they can just download it from iCloud when needed. I still don't think Apple will discontinue the 64GB iPad and its desire to keep things simple will mean they won't make an 8GB either.
Every year we hear a new rumor about something that will limit the supply of iPads or iPhones. It makes me wonder if Apple leaks them to pump up demand so they can keep the long lines outside Apple stores for the news media to report.
Via: Digitimes, Apple Insider