iPad Air 2 iOS 8.2 Update: 5 Things You Need to Know
The iPad Air 2 iOS 8.2 update is ready and waiting for users to install, and while there aren't as many concerns about installing a new update on the iPad Air 2 as on the aging iPad 2, there are still important things that users need to know about before tapping Download & Install.
Although the iOS 8.2 update delivers an Apple Watch App and other iPhone fixes it does offer something to the iPad Air 2 as well. This is the newest iPad model and unsurprisingly it is blazing fast both before and after the update.
One week after the iOS 8.2 release and the Apple Watch event, here are five important things you need to know about the iOS 8.2 update on the iPad.
iPad Air 2 iOS 8.2 Performance & Speed
The iPad Air 2 is incredibly fast both before and after the iOS 8.2 update. This isn't a shock considering the iPad Air 2 is less than six months old, but it is great news for users who have been burned by an update in the past. So far there are no major app issues or connectivity problems with our iPad Air 2 review unit that earn a don't upgrade recommendation.
Read our early iPad Air 2 iOS 8.2 review to get a better understanding of how apps and performance handles on this new iPad.
iOS 8.2 Jailbreak
There is no iOS 8.2 jailbreak at this time and with no iOS 8.1.3 jailbreak either, you shouldn't upgrade if you rely on iOS 8 Cydia tweaks to enjoy using your iPad. For users who are already jailbroken, there is not a significant reason to leave and come to iOS 8.2 at this time.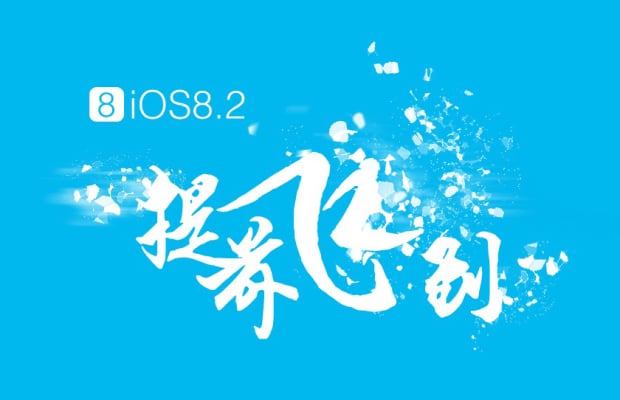 It looks like we could see an iOS 8.2 jailbreak release date arrive in March, but this is not confirmed or officially announced at this time. Once this arrives users would be able to upgrade to iOS 8.2 and run apps that Apple doesn't approve on the iPad Air 2.
iOS 8.2 Downgrade
Officially Apple doesn't support downgrading from a new version of iOS to an older one, but for several weeks after a new iOS release Apple keeps signing the older version of iOS that makes it possible to downgrade to the earlier version.
Right now you can use this guide to downgrade to iOS 8.1.3 from iOS 8.2. Apple will likely close this option in two to three weeks, so if you want to try iOS 8.2, now is the time. There is no way to go back to iOS 8.1.2 or to iOS 7.
iOS 8.2 Fixes and iOS 8.2 Problems
Apple delivers a large collection of fixes in the iOS 8.2 update. This is about more than just Apple Watch support with 10 fixes for common maps, calendar and other problems; plus a lot of security fixes for the iPad as well. If you are running into annoying bugs on iOS 8 or iOS 8.1.3, you should install the iOS 8.2 update to fix these problems.
There are also some iOS 8.2 problems, but many of them are things that users can fix on their own. Use our list of common iOS 8.2 problems and fixes to get started on resolving any problems that appear on your iPad Air 2 after the update.
iOS 8.3 Release & Future
It is possible to try iOS 8.3 on the iPad Air 2 now as part of the iOS 8.3 beta. Apple opened up a public beta to iPhone and iPad users who want to test out iOS 8.3 before the public release. Here is how you can sign up for that, but not everyone should install the iOS 8.3 beta.
In the coming months we expect to see an iOS 8.3 release and then iOS 8.4 after that. This summer you can expect to see an iOS 9 announcement and there is talk of a public iOS 9 beta as well.