iPad Air 2 vs. Nexus 8: Rumor Breakdown
If the rumor mill has it correct, Google is planning to release a brand new Nexus 8 tablet that could be a very worthy iPad competitor. When it arrives, it will almost certainly have to compete against the current iPad Air and perhaps later this year, a brand new iPad Air 2. Here, we take a look at how that potential battle is shaping up.
Last year,  months after Google announced the new Nexus 7, Apple took the stage and announced two brand new iPads. The first, an iPad mini with Retina Display, a device that had been in the rumor mill for months as a potential Nexus 7 competitor. The other, the iPad Air, a new version of the company's 9.7-inch iPad model and a device that quickly became one of the top iPads on the market.
The iPad Air and iPad mini with Retina, like the Nexus 7, endure to this day. However, it looks like all three of these tablets could be replaced later on this year by something new, by something better.
Rumor has it, Google has a brand new Nexus 8 up its sleeve. The device, which has been rumored for several months now, will supposedly make its debut alongside the Android L update before the end of the year. And unlike previous Nexus tablets, the Nexus 8 is said to be coming with a high-end, HTC-made design that could help it compete with Apple's iPads.
There is a chance that it could arrive in time to compete with last year's iPad Air. There's also chance that the device is on a collision course with Apple's rumored iPad Air 2, a device that's widely expected to replace the current iPad Air as the company's 9.7-inch flagship.
While nothing is confirmed, we have seen Nexus 8 and iPad Air 2 rumors start to firm up and here, we take a look at how Google's tablet is currently matching up next to the current iPad Air and the iPad Air 2 that is rumored for arrival in 2014.
Display
The current iPad Air comes with one of the best tablet displays money can buy. It sports a 9.7-inch Retina Display with 2,048 by 1,536 resolution, better than many HDTVs. It's a beautiful display that is perfect for watching movies, playing games, or just browsing the web.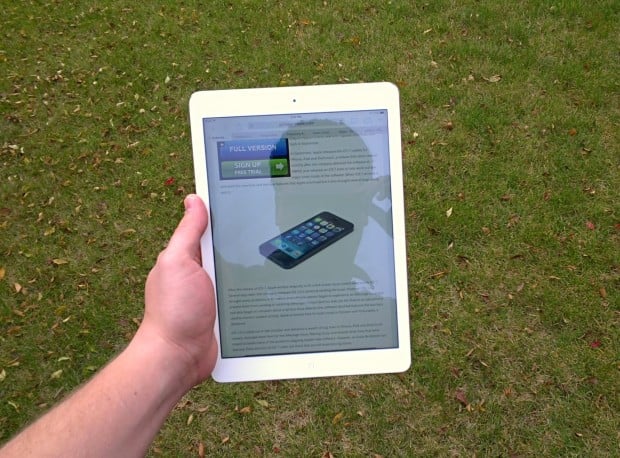 Apple's rumored iPad Air 2 is thought to be an incremental update to last year's model. Case in point, rumors suggest that Apple will not be making any noticeable changes to the iPad Air's display. The next iPad Air 2 will apparently keep the same 9.7-inch display with the same exact resolution found on the current model.
The Nexus 8 display will almost certainly be smaller though it's expected to pack a big punch. According to Android Police, and numerous other rumors, the Nexus 8 will feature a spacious 8.9-inch 2048 x 1440 full HD display with a 4:3 aspect ratio. The size will put it on the same pedestal as the Kindle Fire but it will slot the device between the iPad mini and the iPad Air in terms of screen size.
It will according to the latest rumors, come with 281 pixels per inch which should make for impressive looking content, content that looks as good, if not better than content on the iPad Air 2's display.
Design
Apple's current iPad Air looks and feels a lot different than the iPad 4 and iPad 3. The iPad Air's design is both lightweight (478g) and thin (7.5mm) which makes it a lot easier to carry around. It's not as portable as the Nexus 7 or iPad mini with Retina but it's still comfortable to take out of the home. From our iPad Air review:
The iPad Air is a larger version of the iPad mini in pretty much every way. Apple slimmed down the bezels on the sides of the iPad Air to offer a narrower width and thanks to the weight reduction it is more comfortable to hold in one hand.

The iPad Air's back is made of aluminum like most Apple products. Unlike the iPad 4 and iPad 3, the edges curve up swiftly and the device is thinner than previous versions. It also steals the chamfered edges of the iPad mini and iPhone 5s.
Apple tends to keep its iPad designs around for at least a few years before offering some massive changes so it shouldn't be surprising to learn that iPad Air 2 design leaks hint at some minor changes but a similar form factor overall.
We've already seen several alleged iPad Air 2 photos leak. All of them showcase a design that is similar to the original iPad Air's. The iPad Air 2 mock-up, seen in the photo below, was designed by a case maker to test the fit of cases ahead of a release. It is designed based on rumors and leaks, so things could change. However, we should point out that it does line up with previous leaks.
There are some slight changes to the design though none of them are as big as the change to the home button. Many rumors back up TouchID support in the iPad Air 2 and the new iPad mini Retina update for 2014. With enhanced iOS 8 Touch ID support, including third-party apps, this is a feature we expect to see on all of Apple's mobile products this year.
The past two Nexus tablets simply haven't been on the same level as the iPad from a design standpoint. The black matte plastic of the Nexus 7 is solid but it's still not on the same level as the iPad Air's aluminum design.
The Nexus 8 could change things. According to the latest credible rumors, the Nexus 8 will sport a brand new aluminum design rather than the lightweight plastic matte material found on the Nexus 5 and 7. Its zero-gap aluminum unibody design will reportedly be similar to the one found on the HTC One M8. The render below from Android Police offers a glimpse at what the Nexus 8 could look like.
The Nexus 8 will supposedly measure 8.91″ x 5.98″ x 0.31″ (7.8mm thin) and weigh in and around 418 grams. The LTE model will reportedly be a tad bit heavier and check in around 427 grams. That's a lot heavier than the plastic Nexus 7 and a lot heavier than the iPad mini which weighs just 341 grams. It is, however, thinner than last year's Nexus 7.
Google's new design will also reportedly come with front-facing speakers, a hallmark of the HTC One, and a feature that will provide better quality audio for movies, gaming and more.
The takeaway here is that the Nexus 8's design could perhaps matchup with the iPad Air 2 design, a design that again is expected to be similar to the current iPad Air model.
Camera & Processor
Google and Apple always change the internals of their flagship devices. It keeps them fresh and it keeps their performance up to date. Unsurprisingly, both the Nexus 8 and iPad Air 2 are rumored to have some significant changes under the hood.
The Nexus 8 is rumored to feature changes to both the rear and front-facing cameras. While the Nexus 7 arrived with a 5MP camera and a 1.2MP camera up front, Google's new tablet is thought to have an 8MP camera sensor with Optical Image Stabilization (OIS) and a 3MP front-facing camera. OIS helps to cut down on the shakiness in videos.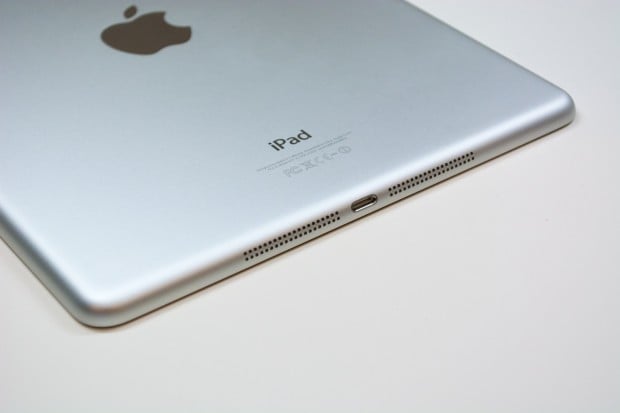 We're not sure how the iPad Air 2's camera will compare to the Nexus 8's exactly, we need to be in possession of both devices to make that distinction, though it does look like it will get a similar upgrade.
iPad Air 2 rumors point to a brand new camera sensor to replace the 5MP rear sensor that's currently on board the iPad Air. Well respected KGI Securities analyst Ming-Chi Kuo and ETNews suggest that the iPad Air 2 specs will feature an 8MP camera. The specifics of the camera are unknown but we would not expect it to be on par with the camera found on the iPhone 6.
We have not seen any rumors regarding the front-facing FaceTime HD camera so it's not clear if there will be any significant changes to it.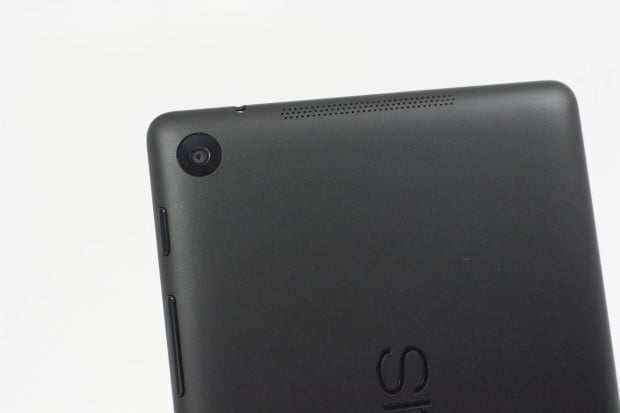 As far as processors go, Nexus 8 rumors have consistently pointed to the arrival of a new processor, perhaps 64-bit in nature. Android Police believes the Nexus 8 will utilize a 64-bit NVIDIA Logan 64-bit processor (Tegra K1). This information is backed by an earlier leak from Myce that pointed to an NVIDIA-powered tablet. The new processor will reportedly be supported by 2GB of RAM, something that would help to offer impressive performance.
Kuo believes that the iPad Air 2 will be powered by a new A8 chip, a chip that's also rumored to be inside the iPhone 6. This new A8 chip will supposedly be an incremental upgrade from the A7 and will be focused on overall performance and battery life in particular. 9to5Mac's Mark Gurman believes that the processor will also feature an M8 co-processor that could feature new sensors.
In other words, expect powerful processors and cameras to be tucked away inside both of these tablets, should they arrive later this year.
Software
The Nexus 8 is rumored to be the device that ushers in Google's Android L era. Android L, which can be seen in the video below, is a major Android update and one that should deliver a number of fixes and improvements. While it's currently available in beta form, it's not yet available to the public.
Android L release rumors point to a release later in the year, perhaps in October or November. Nexus hardware always arrives with new Android software on board so there is a very good chance that the Nexus 8 will be the device that ushers in this new era for Google.
The iPad Air and iPad Air 2 will not run Android. The iPad Air will get the iOS 8 update later in this year and as of right now, it looks like it will get the full version of the software. It also looks like it could the split-screen multitasking feature that will apparently be heading to the iPad with iOS 8.
iOS 8 looks, feels and performs a lot different than the Android L update so this is going to be a very personal decision for those in the market for a brand new slate.
Price
One of the most attractive things about Google's Nexus products are their price tags. The Nexus 7 starts at $230, much cheaper than the iPad mini with Retina Display. And while it would be fantastic if the Nexus 8 could keep a cheap price point, it's looking like it might come with an expensive price tag due to the changes on board.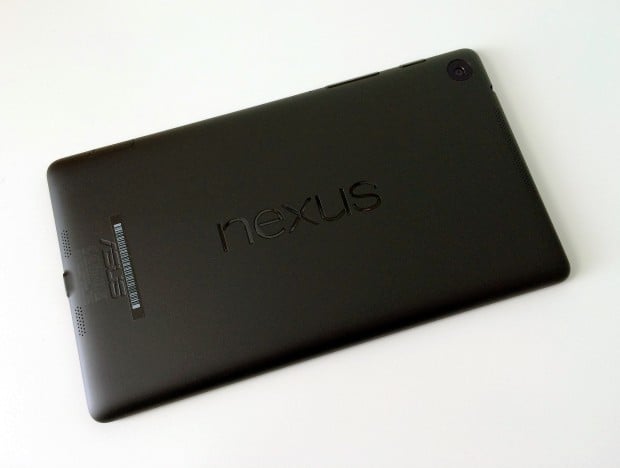 Google is reportedly throwing around two different price points: $399 for the 16GB version and $499 for the 32GB version of the tablet. This is far more expensive than the previous two Nexus tablets and it's on par with the current iPad mini price. While an exact price isn't known, a 4G LTE Nexus 8 could come with a price tag upwards of $600.
This is cheaper than the iPad Air which starts at $499. We haven't heard anything about the iPad Air 2 price though it could be that it stays the same. Apple's prices rarely fluctuate.
Release Date
Consumers can buy the iPad Air right now. But what about the iPad Air 2 and the Nexus 8 for that matter?
Google's rumored HTC Nexus 8, codenamed Volantis and Flounder is rumored to be coming out either in Q3 (July-September) or Q4 (October-December). This falls in line with Google's usual Nexus launch windows as the company typically launches a new Nexus tablet in the summer followed by a new Nexus smartphone ahead of the holidays.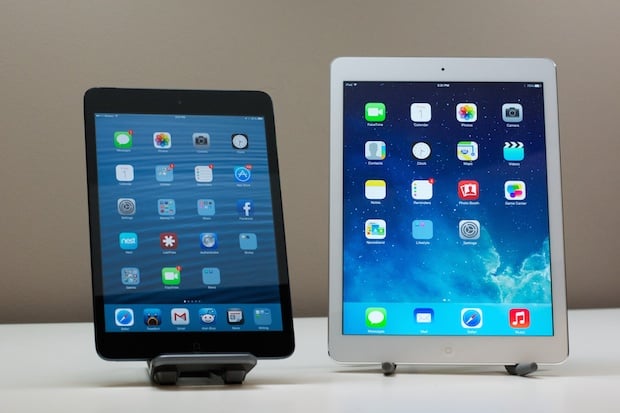 iPad Air 2 release date rumors also point to the fall though they suggest that the release could come a little earlier than last year's November release. It's not clear how much earlier but with Apple rumored to have launch dates in both September and October, it doesn't look like it will be coming much sooner than last year's model.
So, it could be that these two devices land in an around the same time, perfect for those that are having a tough time deciding between an Android tablet and one that is powered by iOS.

This article may contain affiliate links. Click here for more details.