Last week, Apple released its new iOS 8.2 update for iPhone, iPad and iPod touch. The update brings Apple's new Apple Watch application and it also brings tons of enhancements and fixes for lingering iOS 8 problems. In the past week, we've spent some quality time with Apple's new software and today we want to share our full iPad Air iOS 8.2 review.
Apple's iPad Air and iPad mini 2 helped to usher in the company's iOS 7 update. The tablets are now just over a year old and iOS 7 is no longer the most current version of Apple's mobile operating system. That distinction belongs to iOS 8, an update that rolled out to the iPad back in September, and an update that Apple's incrementally improved since launch.
Since September, Apple's rolled out seven incremental iOS 8 updates including iOS 8.1 and more recently, iOS 8.2. iOS 8.2 is the biggest update since last year's iOS 8.1 update and like its predecessors, it brings quite a bit to the table.
The iOS 8.2 update's main purpose is to deliver support for Apple's new Apple Watch but the update also brings a ton of enhancements and bug fixes for lingering iOS 8 problems. The Apple Watch app is for the iPhone only but that doesn't make the iOS 8.2 update for iPad any less important.
iOS 8.2 is an incremental update but as many iPhone and iPad users know, incremental iOS updates can have a huge impact on the performance of a device. Often, that impact is positive and other times it's negative. We've gotten a ton of positive feedback about Apple's new update but we've also heard about iOS 8.2 problems as well.
With all of that in mind, I've been taking a look at Apple's iOS 8.2 update on a number of devices including the iPad Air, Apple's original iPad Air. Today, I want to offer some feedback to those that might be leery of the update and to those that are already on iOS 8.2. This is my full iOS 8.2 on iPad Air review and it will attempt to answer the question that we've received many times over in the past week: Is iOS 8.2 worth installing on the iPad Air? Let's find out.
iPad Air iOS 8.2 Review
From last Monday all the way up until today, I've spent a ton of time with iOS 8.2 on iPad Air. The iPad Air is my daily driver and a device I use constantly, probably more than I should. Before getting into this detailed review and my detailed impressions, I should note that mileage is going to vary from device to device, person to person.
That is to say, I probably don't have the same apps installed and there's a chance that I use Google Chrome, play more games, and use my home screen more than you do. So, consider this a general guide as you try to decide whether iOS 8.2 is worth installing on your iPad Air. I'm only one man and I encourage you to gather as much feedback as you can before installing iOS 8.2.
Apps
I've been dealing with some app issues on my iPhone 6 but those haven't extended to the iPad Air. All of my core applications, including Google Chrome, have been performing well after the move to iOS 8.2.
Google Chrome has been a thorn in my side on the iPhone 6 and iPhone 5 but I haven't seen any crashes in the week after the iOS 8.2 release. It's far more stable on the iPad and that's been the case for awhile now.
Google Hangouts, YouTube, Asana, Slack, Instagram, Twitter, Dark Sky, Spotify, Netflix, and Google Maps are all working fine and so are the games I typically play. Kingdom Rush and Tiny Wings to name a few. (If you don't have those yet, get them. They're perfect for travel.)
Now just because my experience with my set of apps has been fantastic over the last week doesn't mean that you're going to see the same experience. For one, I probably don't have the same set of applications that you do and second, apps have a tendency to perform differently on different devices. Case in point, Google Chrome.
If you do run into issues on iOS 8.2 or below, try reinstalling the app. If that doesn't work, get in contact with the developer, especially if the app is critical to work flow. That way, they can patch the issue up in a future update.
iOS 8.2 Battery Life
I use my iPad Air a lot, especially during weeks when I travel, and having great battery life is absolutely essential to my experience. I'm not always near an outlet so I depend on the device's massive battery and solid standby charge. So far, I haven't noticed anything suspicious about iOS 8.2 and I've been getting a great charge during use and when I put the device to sleep. I've used the iPad Air and iOS 8.2 a ton since Monday and I think I've only needed to charge it once.
I have heard some horror stories about iOS 8.2 battery life but most of them are isolated to the iPhone. I've heard a few complaints from iPad users but nothing loud enough to really call out. iPad Air users I've spoken to say that while iOS 8.2 hasn't provided any noticeable gains, it hasn't hurt the tablet's battery life either. You can't ask for much more than that.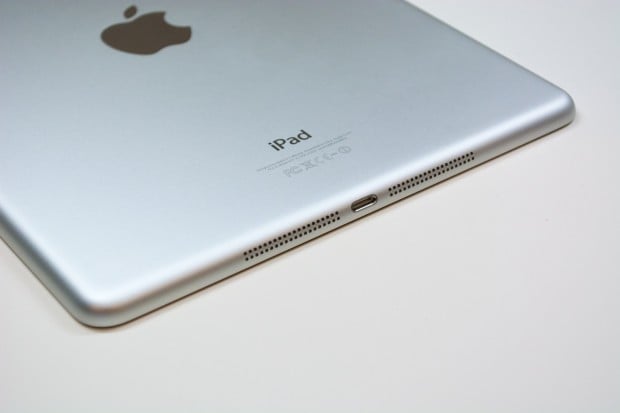 It's important to note that I take great care of my iPad Air and all of my devices. I keep my apps updated, I monitor battery life like a hawk, I turn the device off occasionally, and I follow a number of our other tips to maintain great battery life.
I recommend taking a look at those if you're noticing battery drain on your iPad Air. iOS updates aren't supposed to cause problems and often times, it's a rogue app or your bad habits causing the issues.
Wi-Fi & Bluetooth
I can't speak for LTE, I don't own an LTE iPad Air, but what I can tell you is that both Wi-Fi and Bluetooth are in good shape a week after getting iOS 8.2 on board. I rely heavily on Wi-Fi and thus far, I haven't noticed any problems with it. I don't use Bluetooth as much but in the times where I've needed it, it has come through.
iOS connectivity issues can pop up at any time and if you see them, you'll want to consult our list of fixes for common iOS 8.2 problems on iPad. Those fixes are a great starting point for those of you dealing with issues after the move to iOS 8.2 or any other version of iOS. Wi-Fi issues are common, I'm just not seeing them on my device. At least not yet.
Bugs & Issues
I've noticed several annoying problems on the iPhone 6 and iPhone 5 but I haven't run into any bugs or problems on the iPad Air. Not that that surprises me at all. iOS 8 has been nearly problem-free on my version of the first-gen iPad Air.
Just because I haven't run into any bugs during my iOS travels doesn't mean that iOS 8.2 is bug-free. It's not. There are a number if people that are dealing with issues though most of them are isolated and small. I haven't heard about any major problems affecting the iOS 8.2 update and that's a great sign for iPad Air users and really, everyone that is using iOS 8.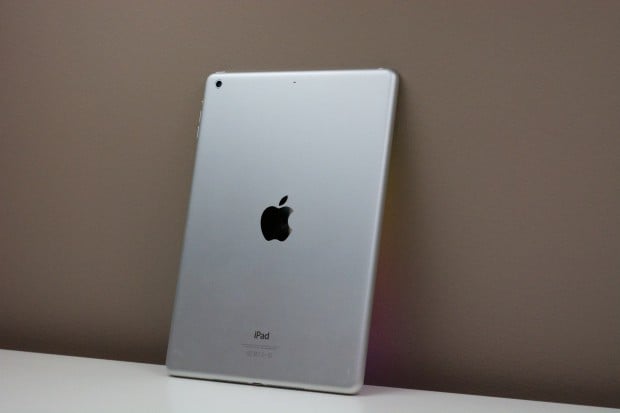 iOS bugs do have a funny way of sneaking up on you in the weeks after an iOS release so there's definitely a chance that I'll notice something as we push away from the iOS 8.2 release. If I do see something, I'm definitely going to consult this list of fixes. You should too.
Speed
The iPad Air has always been fast with iOS 8 on board and nothing changes with iOS 8.2. It's still extremely fast and I haven't noticed any slowdown or sluggishness in the week or so after its arrival. The device is still holding up well more than a year after its release and I expect that kind of performance to continue.
Is iOS 8.2 Worth Installing?
If you're dealing with iOS 8 problems, yes. iOS 8.2 isn't harming my iPad Air and it comes with an assortment of fixes and enhancements that will help stabilize your slate. There's always some risk involved but given how iOS 8 has performed since September, the risk is going to be minimal for most of you.
If you aren't dealing with problems on iOS 8 or below, you might want to wait a few more days, maybe even a couple of weeks, so that you can gather more feedback. Most of the iOS 8.2 feedback I've seen has been positive but there's no reason to rush into this update. For the iPad, it's all about enhancements and fixes and that means that you can take your time.