iPad iOS 8.3 Update: One Month Later
A month ago, Apple rolled out its brand new iOS 8.3 update for iPhone, iPad, and iPod touch. Over the last month, I've been using update on a number of different devices including the iPad Air and the iPad mini 2 which is also known as the iPad mini with Retina Display. Today, I want to take an updated look at the iPad iOS 8.3 update's performance and share some thoughts about iOS 8.4 and the future.
First, some background. In the fall of 2013, I decided to replace my iPad 3 with an iPad Air. It was a tough decision but one that I don't regret in the slightest. The iPad 3 is a great tablet but the iPad Air is superior in part due to its thin lightweight design. I don't take my iPad Air out of the house all that often but it's a godsend when I'm traveling and I've been doing quite a bit of traveling in the past year and a half. Easy to transport, comfortable to hold. I love it.
I also have an iPad mini 2. I used it a ton when I owned the iPhone 5 but now that I have the iPhone 6 and its larger screen, it has taken a backseat.
Both of these devices have been extremely good in the year or so that I've owned them and they've been far more stable than my iPhone 6 and iPhone 5. That said, I've heard from many iPad Air and iPad mini users who have been having problems with their slates after the arrival of iOS 8.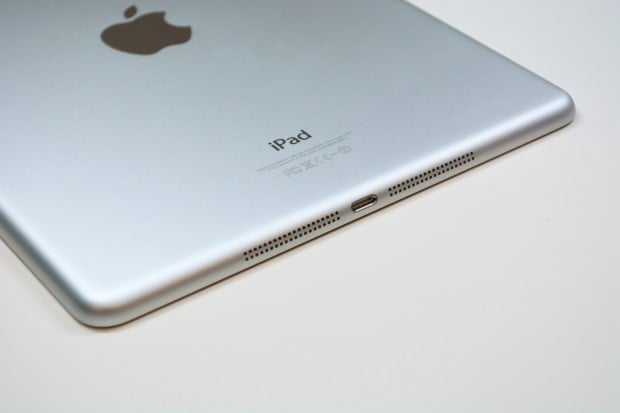 iOS 8 arrived back in September taking both of these devices from iOS 7 to iOS 8. Since then, Apple's released a number of updates including three massive ones: iOS 8.1, iOS 8.2 and iOS 8.3. It's set to release another iOS 8 update for iPhone and iPad in the near future.
For a month, I've been using iOS 8.3, an update that delivered a new emoji keyboard, new emojis, and tons and tons of bug fixes for iOS 8 problems.
I've taken a number of looks at the iOS 8.3 update for iPad. I thought I was done but questions from readers, friends and family have prompted me to take another look at the software as we speed into June towards an iOS 8.4 release and the arrival of Apple's new iOS 9 operating system.
Over the past few weeks, I've continued to get questions about the iOS 8.3 update on iPad. Some people want feedback, others just want someone to complain to. I'll try and satisfy as many of you as I possibly can with this updated look at the iPad iOS 8.3 update for iPad Air, iPad mini 2 and more.
You Cannot Downgrade to iOS 8.2
The first thing that I want to point out to iPad users on iOS 8.3 or an older version of iOS is that you can no longer downgrade to iOS 8.2. If you're not familiar with what I am talking about, here's what you need to know.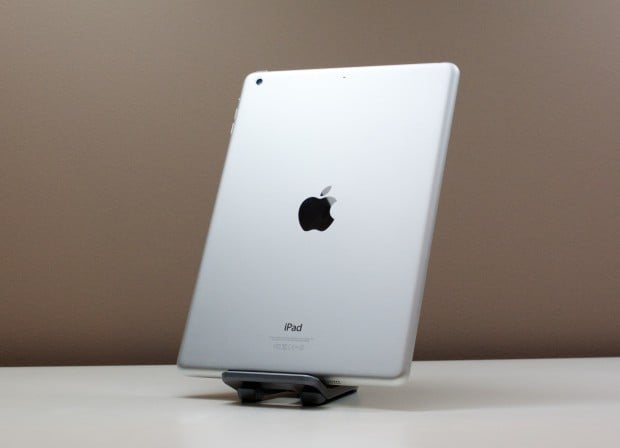 Apple always leaves a loophole open, a loophole that allows iPhone and iPad users to drop back down to the previous version of its OS. Apple left the iOS 8.2 downgrade open for a number of weeks though the loophole is now closed. What this means is that if you decide to make the move to iOS 8.3, you're going to be stuck there until Apple rolls out its next update.
So if you're experiencing iOS 8.3 problems, you'll need to rely on third-party fixes until the next update arrives. I've got you covered.
If you still haven't made the move to iOS 8.3, well, that's probably one the reasons why you're here. You want some more feedback about the iPad iOS 8.3 update before you make a final move.
iOS 8.3 on iPad: One Month Later
I've been using iOS 8.3 on the iPad Air (first-gen) and iPad mini 2 (second-gen) for more than a month now. I use these devices every day though as I mentioned, I do use the iPad Air more than the iPad mini 2. And after a month spent with Apple's current iOS 8 update I can say, with confidence, that iOS 8.3 is very stable on both devices.
While I experienced several problems with the iOS 8 update for iPhone in the buildup to the iOS 8.3 release, my experience on the iPad was much different. iOS 8.1, iOS 8.2 and others all treated these two devices well. That fact made me a little nervous about installing the iOS 8.3 update but I went ahead and did it anyway. I don't jailbreak so having the latest security fixes was one of my key motivators.
Thus far, I haven't run into any kind of problems. My iPad Air, which is Wi-Fi only, hasn't produced any issues with a Wi-Fi connection. That's obviously huge because I can't just turn to LTE. It hasn't exhibited any Bluetooth issues nor have I run into any problems with battery life, apps or lag. Animations and transitions remain fluid.
I haven't seen any noticeable bugs either. That doesn't mean that bugs aren't there it just means that I haven't seen them in my travels. This is an extremely stable update and that comes as no surprise given my solid experiences on iOS 8.2 and iOS 8.1 and the fact that iOS 8.3 arrived with a laundry list of bug fixes and improvements.
I've been having a similar experience on the iPad mini 2. Apps, speed, connectivity, and battery life are all performing at a high level after a month with iOS 8.3. My iPad mini 2 features LTE and AT&T's network is still holding up nicely when Wi-Fi isn't readily available.
While these are the only two iPads in my possession, I asked my colleague Josh Smith about iOS 8.3 performance on two iPads that I don't own: The iPad Air 2 and the iPad 3. He says that my experiences mirror his. That both of these devices are performing nicely after the iOS 8.3 update.
We're just two people but in the month that the iOS 8.3 update's been out, I haven't heard about any big problems with the software. The problems that I have seen are isolated to a few users and in some cases, a single individual.
If you're running into problems on iOS 8.3, I suggest taking a look at our iOS 8.3 problems and fixes. It addresses some of the most common iOS 8.3 problems for the iPad.
Here's the deal. I can't predict how the update is going to impact your iPad. For me and my colleagues, the iOS 8.3 update has been fantastic. It's highly recommended if you're dealing with problems on an earlier version of iOS 8 though you'll definitely want to approach it with caution. Gather feedback, talk to friends, and then make your decision.
iPad iOS 8.4 Update
If you're experiencing iOS 8.3 problems and you can't find a fix or if you're not convinced that you want or need iOS 8.3, you only have a few weeks to go before Apple's next iOS 8 update arrives.
Apple hasn't announced an iOS 8.4 release date but it's looking like it will arrive with its new features and bug fixes sometime in late June after an arrival at WWDC. Point is, you shouldn't feel any pressure to download iOS 8.3 if you haven't already. Take your time and if you're still unsure after gathering feedback, wait for iOS 8.4. It should be Apple's last major iOS 8 update before iOS 9.
If you're unfamiliar with iOS 8.4 for iPhone, you can check out the slideshow below. It will catch you up to speed with what's important.
7 Exciting iOS 8.4 Update Details
iOS 8.4 All but Confirmed for June 8th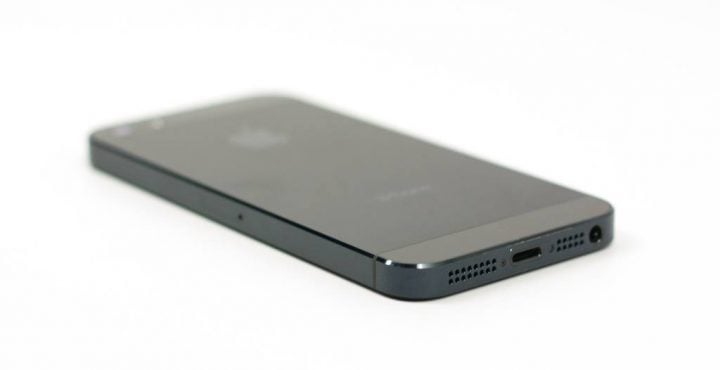 Apple's WWDC 2015 press release didn't outline any specifics but it sure looks like June 8th will be an extremely busy day for Tim Cook and his cohorts.
WWDC has historically been reserved for major updates like iOS 8 and iOS 7 but it looks like iOS 8.4 will steal some of the spotlight during the keynote. iOS 8.4 launch rumors put the software's announcement at WWDC in San Francisco.
This is exciting for a few reasons. One, it means that a full iOS 8.4 reveal is only a few weeks away. And two, it means that we might get a concrete iOS 8.4 release window from Apple. It doesn't look like the company will release it straightaway.
All the more reason to tune in on June 8th and follow along as the company addresses the developers in attendence and the thousands watching the live stream.
Final Thoughts
iOS 8.3 is so stable on my iPads that I'm actually a bit nervous about iOS 8.4. The iOS 8.4 update has endured a long stay in the beta program so I'm hopeful that Apple and its testers eradicate most of the bigger issues. You never can tell though.
Both of these devices (and the iPad 3 and iPad Air 2) appear to have long lives left ahead of them and while I'm nervous, I'm also extremely excited. Not just about iOS 8.4 but about iOS 9 as well. iOS 9 should have some iPad-centric features on board and I'll welcome any and all improvements with open arms.
How's iOS 8.3 treating your iPad?

As an Amazon Associate I earn from qualifying purchases.