iPad Mini Release Date on AT&T, Sprint & Verizon Coming in Mid-November
Though Apple has yet to release an official release date for the 4G LTE iPad Mini, we now know that it will be coming to AT&T, Sprint and Verizon at some point in the middle of November.
The company announced today that the iPad Mini 4G LTE would begin shipping a couple of weeks after the Wi-Fi only iPad Mini models begin to ship. The Wi-Fi only iPad Mini models will begin shipping on November 2nd which means that we should see a release date for the 4G LTE edition of the iPad Mini at some point in mid-November. A specific date however remains a mystery at this point.
Apple's iPad Mini will be coming for the same pricing across the board which means that the AT&T, Sprint and Verizon iPad Mini models will all feature a starting price of $459. That price will net consumers an iPad Mini that features 16GB of storage space but also, 4G LTE data speeds. Apple and the carriers will also offer the 4G LTE iPad Mini in 32GB and 64GB form and they will be coming with $559 and $659 price tags.
4G LTE data will allow iPad Mini users to use the tablet over the carriers 4G LTE networks which will allow them to pull down data speeds that can reach up to 10 times faster than 3G.
Both the iPhone 5, previous third-generation iPad and current fourth-generation iPad all feature 4G LTE connectivity as well.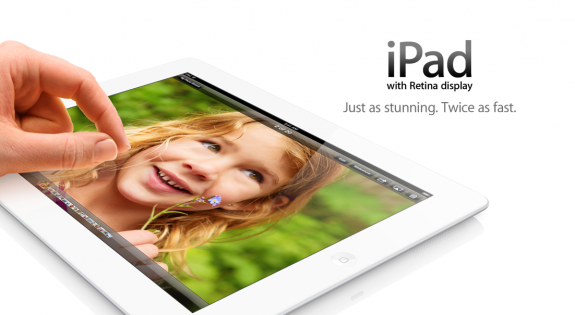 Apple also says that the new fourth-generation iPad, which will replace the third-generation iPad will also be shipping out for AT&T, Sprint and Verizon during the middle of the month as well. No specific date is given but again, it will feature similar pricing.
The fourth-generation iPad features a $629 price tag for the 16GB model, $729 for the 32GB model and $829 for the fourth-generation iPad. The new iPad will feature an A6 processor, new front-facing HD camera, iOS 6 and a Lightning port.

As an Amazon Associate I earn from qualifying purchases.