iPad Trade-Ins Through the Roof Following Leaked October 22 Event Date
It seems like a lot of people are excited about the next iPad. According to AppleInsider, Gazelle says it has seen an 86-percent leap in iPad trade-ins week-over-week after AllThingsD reported that Apple would be announcing new iPads on October 22.
With Gazelle, gadget owners can lock in a trade-in price before they send it in, and users are doing that now before the service drops trade-in prices for the iPads once the new ones release. Needless to say, the interest of trading in current or older iPads in order to get the new iPads that are rumored to be announced later this month is pretty high, we'd say.
The best part is that iPad owners have a 30-day period starting on the date when they lock in their trade-in price to send in the iPad to get cash for it. This means that if you decided to trade in your old iPad today, it wouldn't have to be in Gazelle's hands until November 10, which is well after the rumored announcement date for the new iPads, and it should still be after the official launch date that Apple decides on.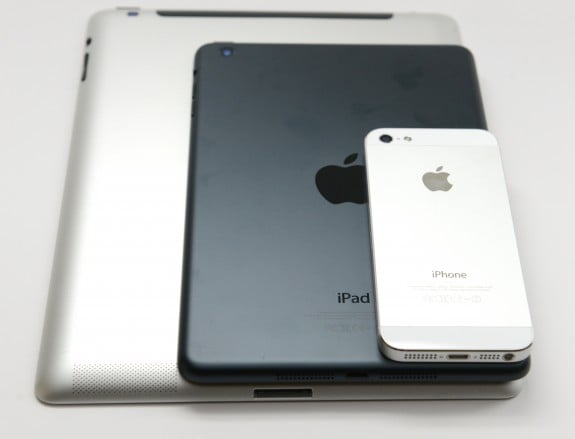 Currently, Gazelle is offering $175 for those who trade in an entry-level 16GB iPad mini, and that price is expected to go down once the second-generation iPad mini is announced at the October 22 event. As for the 4th-generation iPad, Gazelle is offering up to $275 for an entry-level model. That's certainly not the best price for an iPad, and you could probably get more for it if you sold it on eBay or through Craigslist, but Gazelle's trade-in system makes it a painless experience to sell your old gadgets.
For example, all you have to do is go to the Gazelle website and pick out the gadget you're selling and confirm the trade-in. A few days later, you'll get a pre-paid shipping box that you'll use to send off your old gadgets, meaning you don't have to pay for shipping or deal with the hassle of trying to find a shipping box and packing materials to put it in.
A similar situation happened to Gazelle last month when the iPhone 5s was close to its launch date, except Samsung trade-ins increased by a whopping 210% compared to the same weekend before last year's iPhone 5 launch, proving that users got rid of their Samsung toys in favor of the new iPhone.