iPhone 3GS, iPad 1 Sales Beat Out New Android, 4G Devices
In an age where newer, slimmer, and faster is often equated with better, a surprising study released by Canaccord Genuity finds that last generation Apple mobile devices, including the iPhone 3GS and original iPad 1, are often outselling their newer, current generation Android counterparts that often come with next-generation specs. Canaccord Genuity's study helps to also solidify Steve Jobs' post-PC era comment that it's about hardware and software working in unison, and not just about tech specs.
Canaccord Genuity analyst Michael Walkley had conducted checks with AT&T and Verizon and finds that the iPhone 3GS at AT&T and the iPad 1 at Verizon "with reduced prices often outsold new Android products."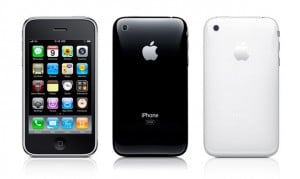 The iPhone 3GS often outsold newer, more powerful Android devices like the Atrix 4G and the Inspire 4G, both on AT&T, and that Android sales were generally taking away from Windows Phone 7 sales, not from the iPhone. In fact, the Inspire 4G, which is one of AT&T's best selling Android devices, is being outsold by the iPhone by a ratio of 3 or 4 to 1.
On Verizon, the iPhone 4, which is the carrier's first iPhone model, is also taking away sales from the HTC Thunderbolt. Though the device was announced with promising early sales figures, poor battery life and other concerns have led to unusually high return rates.
Given that the report mentions that T-Mobile's Motorola Cliq 2 isn't doing so hot either, it may suggest that users are demanding more from their devices and the overall user experience beyond 4G speeds, browser performance, and marketing.
When the tablet market is evaluated, Walkley suggests that the iPad 1 continues to do strongly. Despite a re-hauled Android 3.0 Honeycomb UI, the Motorola Xoom was struggling at Verizon because of a high price tag, and Walkley says that the PlayBook is only doing modest.
While Anroid as a whole has done well, no individual Android smartphone model or groups of models from an Android device-maker has been able to de-throne the iPhone as the Android market is still heavily fragmented by various OEMs whereas Apple controls the entire iOS market.
Given that the lower-priced previous generation iPhone models are doing well, Apple may very well attempt to capitalize on the lower cost smartphone segment in the future.
Via: AppleInsider and Electronista

As an Amazon Associate I earn from qualifying purchases.