iPhone 4s iOS 9 Release: 7 Things to Expect
The iPhone 4s iOS 9 update was confirmed in June and it will be rolling out sometime this fall. With a release date getting closer, we want to take a look at a few things we expect from the iPhone 4s iOS 9 release and release date. Keep these in mind as we push towards launch.
At WWDC 2015, Apple announced a slew of new products including Apple Music, OS X El Capitan for Mac computers and a brand new iOS 9 operating system for the iPhone, iPad and iPod touch. iOS 9 will replace the iOS 8 system update that arrived in September last year.
iOS 9 is an exciting update for a number of reasons. It's coming with a ton of new features including an improved keyboard, a new News application and performance enhancements that include an hour long battery life boost for iPhone. It's also coming to some of Apple's aging former flagships.
It used to be that Apple kept iPhones and iPads updated for three years before kicking them to the curb. These days, the company is offering more than four years of support. iOS 9 will be the iPhone 4s' fourth major iOS system upgrade and it will allow iPhone 4s users to hold onto the phone for a little while longer.
While the update is confirmed, we still don't have an official iPhone 4s iOS 9 release date. That said, we do have some important clues and some specific dates to share with you.
With those clues and the iPhone 4s iOS 9 release date in mind, we want to take a quick look at a few things we expect from Apple and the iPhone 4s iOS 9 release.
iPhone 4s iOS 9 Details on September 9th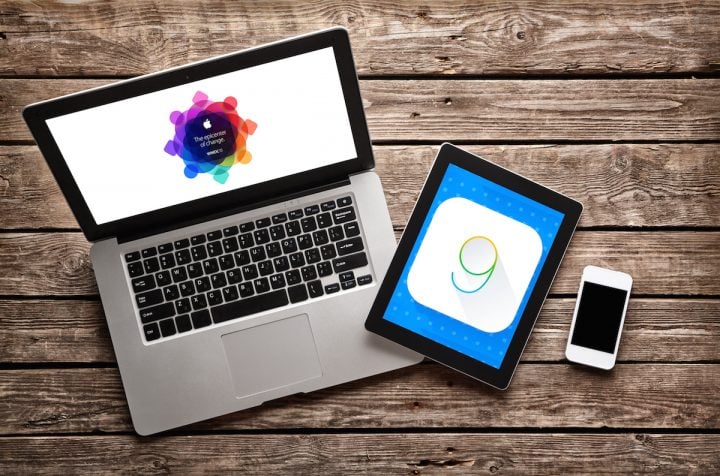 The first thing you can expect from the iPhone 4s iOS 9 release is for Apple to deliver key details regarding the update on September 9th.
Apple's confirmed a launch event for September 9th in San Francisco. It's not talking details just yet but the focus of the event will most likely be on iPhone and Apple TV. The iPhone 6s and Apple TV 4 are both rumored for launch that day though we expect iOS 9 to play a role in the show.
Apple always talks about iOS updates on stage next to new iPhones and we don't expect anything different this year. You can expect to hear about the iOS 9 release on September 9th including details about iPhone 4s iOS 9 features and the iOS 9 release date.
The company's live stream starts at 10AM PST sharp so if you own an iPhone 4s and you're interested in the iOS 9 update, you should tune in.

As an Amazon Associate I earn from qualifying purchases.