iPhone 4S Jailbreak Now Available on Linux
The iPhone 4S jailbreak arrived last week, but there was no Linux version of the Absinthe jailbreak tool.
No more. The Chronic Dev Team has released a Linux version of the Absinthe jailbreak tool, capable of jailbreaking the iPhone 4S while connected to a notebook running various flavors of Linux.
Now, no matter what desktop operating system you have, you can now perform a untethered iOS 5.0.1 jailbreak on the iPhone 4S or iPad 2.
Read: Ultimate iPhone 4S Jailbreak Guide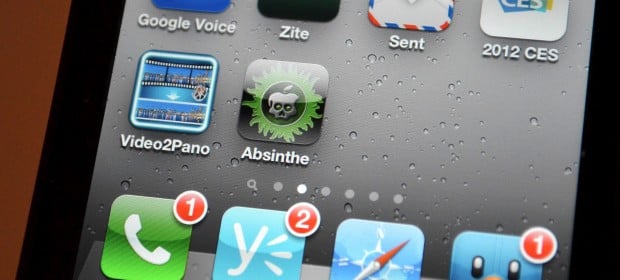 The new iPhone 4S jailbreak tool came out of the combined work of The Chronic Dev Team, The iPhone Dev Team and pod2g. The Absinth Jailbreak tool is the first full untethethered iPhone 4S jailbreak for iOS 5 and iOS 5.0.1.
In the past three days, we've seen nearly one million A5 iDevice jailbreaks, with almost 500,000 iPhone 4S jailbreaks. This number only includes the downloads of the Mac version, so I expect to see many more jailbreaks happen now that the the Absinthe jailbreak tool is available for all operating systems.
Read: Best iPhone 4S Jailbreak Apps and Tweaks in Cydia
Before you jailbreak, you should be sure to understand the consequences. Most users will be able to go back to stock before they take their iPhone 4S in for service, or if it slows down, but do know that you can void your warranty. Check out reasons you shouldn't jailbreak the iPhone 4S before clicking jailbreak.
If you enjoy the jailbreak, you can donate to the teams of hackers who came together to make this possible. Funds will be split between the teams.