iPhone 5 Competitors: The Best iPhone Alternatives
We're still not exactly sure when Apple is going to announce or release the next iPhone, or iPhones, but we have a pretty good feeling that a launch will be taking place in September or October. If true, the iPhone 5 is going to be up against some stiff competition, arguably, the most serious competition that it has ever faced at launch.
Missing the usual June launch is only partly to blame. Instead, the blame can be placed on how the competition has stepped up to the plate and how much different the mobile landscape is right now from years previous.
Android is absolutely huge, 4G LTE is here, Windows Phone 7.5 Mango looks extremely promising and it appears likely that Apple won't be changing up the game too much with its next rendition of the iPhone.

Still , the iPhone is the iPhone and it's going to be good especially since it's arriving with the gorgeous looking iOS 5. Toss in the fact that it's rumored to be arriving on AT&T, Verizon and on Sprint with unlimited data, and you certainly have a recipe for success. However, success might not come as easily as it has in years previous and the fierce competition might have something to do with that.
Here is how said competition stacks up against the iPhone 5. I've ranked these in order in terms of how threatening they are to the success of the iPhone 5 with the Nexus Prime as the most dangerous and the BlackBerry's latest BlackBerry 7 phones being the least formidable.
Samsung Nexus Prime: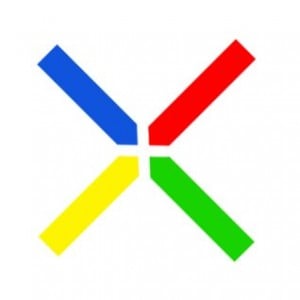 In my opinion, the Samsung Nexus Prime is going to be the greatest competition to Apple's iPhone, especially if it arrives in October as is rumored. The Nexus Prime is also pegged to be coming with a 4.65-inch HD display, a 1.5GHz dual-core processor, and a 8.8mm design. It'll also most likely have Android 4.0 Ice Cream Sandwich on board as well.
So from the sound of things, my best guess is that this thing is a souped up Nexus S, Galaxy S II inspired device that will likely have a vanilla version of Android and won't be carrier branded.
It's also unclear if it will have 4G LTE – something that I don't think the iPhone 5 will have – but even if it doesn't, those that don't need 4G LTE are going to definitely give this a long look right beside the iPhone 5.
Samsung Droid Prime: 
There is another Samsung-made Prime device that has been rumored for October, a device called the Samsung Droid Prime. At the moment, this phone could be one of two enticing variants. The first? A Verizon branded version of the Samsung Nexus Prime. The second? A Galaxy S II, possibly the Samsung Galaxy S II LTE, just with Droid branding.
I think either way, it's going to be a 4G LTE phone and the only reason that I put it a step below the Nexus Prime is because I think there will likely be Samsung's TouchWiz UI on it when it arrives.
This will be a major competitor to the iPhone 5, especially if Apple doesn't come through with 4G LTE.
Which it won't.
Motorola Droid Bionic:
I almost didn't rank the recently released (and reviewed) Motorola Droid Bionic this high. Sure, it's a fantastic phone but there is a problem. It's an expensive phone. Factor in the steep cost of the phone itself in with the fact that new Verizon customers will have to sign up for tiered data paired with 4G LTE and this could be a very costly investment for a lot of people.
Face it, tethering is one of the best things about 4G LTE at the moment and it's not cheap on Verizon.
However, I think come October, the Droid Bionic will be one of the most appealing phones on the market. And that's because I see it taking a significant price cut with the arrivals of the Prime(s) and the iPhone 5.
No, I won't buy a Droid Bionic for $300 or $250, but I will definitely buy it for $125 or less. I think at that price, many people are going to weigh it more heavily against the iPhone 5 than they would if the price of the actual device was in the several hundreds of dollars.
Windows Phone Mango/Nokia: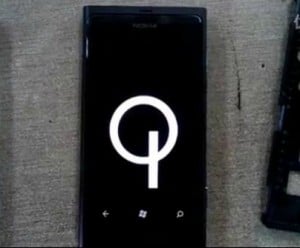 Microsoft and Windows Phone Mango has a very viable shot at taking the number three spot in the mobile wars with webOS dead and RIM on a steep decline. And that's not meant to take away from the quality of Microsoft's new software. Mango is going to be a fantastic release from the looks of things. Now, if only Microsoft had some hardware to go with it.
The first incarnation of Windows Phone 7 had the Samsung Focus but not much else. This time around though, Microsoft has made a clear commitment to exciting hardware with the announcement of the HTC Titan as well as bringing former competitor Nokia on board as a partner.
Love or hate Nokia, they make quality hardware. And paired with Mango? That's a combination that will surely be in the same breath as the iPhone 5. Nokia's Windows Phone Mango device, the Sea Ray, looks like it will be similar to Nokia's MeeGo-powered N9.
Yup, I'm interested. You should be too.
Samsung Galaxy S II:
The Samsung Galaxy S II will be launching in the United States a little later on in September and it will be headed to AT&T, Sprint and T-Mobile. All three phones are extremely compelling. All three with offer 4G of some kind and it's possible that T-Mobile's will be its first 42mpbs HSPA+ smartphone. All three also offer 8MP cameras, dual-core processors, massive Super AMOLED Plus displays, and Android Gingerbread.
This is a phone that has widely been considered to be one of the best Android phones ever made and the U.S. variants look like they could very well be able to live up to that distinction.
The only reason they are ranked this low is because of Samsung's problem delivering timely Android updates and because they won't launch with Android Ice Cream Sandwich. All three are still viable competitors to the iPhone 5 though.
HTC Vigor: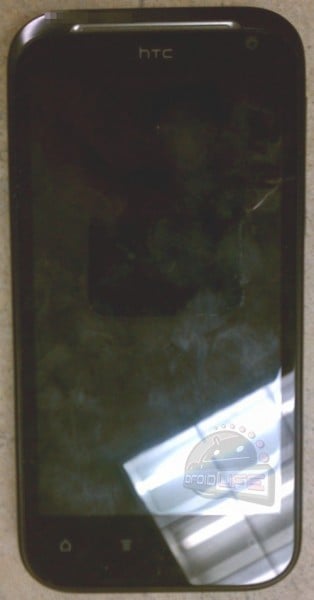 Another phone ranked lower than it probably should be but that's only because we're still unsure about the HTC Vigor. It's rumored to be coming out in October but that's still unconfirmed. Although, it did just pass through the FCC (with LTE radios) so it could happen. HTC also has an event later this month, announcement time? Hopefully, because the HTC Vigor is rumored to be a beast.
It's jaw dropping specs include a 4.3″ 720p HD screen  with 1280×720 resolution. It's also rumored to be coming with a 1.5GHz dual-core processor, 1GB RAM, 16GB internal storage, 8MP rear cam, 2MP front, Android 2.3.4, as well as a new version of HTC Sense dubbed Sense 3.3. It's also possible that this could be the first phone with Beats by Dre technology.
It's also destined for Verizon's 4G LTE network.
HTC Sensation Special Edition:
The HTC Sensation 4G is a fantastic device for T-Mobile and it looks like HTC might be releasing a souped up version of it complete with Beats by Dre, a 4.3-inch Super qHD LCD HD display, a 8MP rear camera, VGA front facing camera, a massive 1730 mAh battery, and 4GB of internal storage space, and a 1.5GHz dual-core processor.
And this is a phone that is rated near the bottom of the competition.
HTC EVO 3D:
If Sprint does get the iPhone 5, it's going to be facing some stiff competition from the Galaxy S II Epic 4G Touch and the HTC EVO 3D which was released earlier this summer. HTC and Sprint have transformed the EVO line into a household name and don't think that just because this phone is a few months old means that it can't hold its own against the iPhone 5.
It's built to last, just like the HTC EVO 4G was, and it definitely is going to be worth a comparison by those looking to get the iPhone 5 on Sprint at the very least.
HTC Sensation 4G:
The HTC Sensation 4G on T-Mobile is a phenomenal phone, one of the best phones on the market right now. But it will soon be overshadowed by the HTC Sensation Special Edition. Still, those that don't want to pay top dollar will want to take a look at this phone, especially if the iPhone 5 doesn't come to T-Mobile.
Current BlackBerry Phones:
Last but not least, the current crop of BlackBerry phones. The only one of the bunch that could truly lure some people in over the iPhone 5 is the BlackBerry Bold 9900/9930 but unfortunately, the carriers have priced both devices absurdly high. $300 on-contract high.
Maybe the prices will drop when the iPhone arrives but even then, buying a phone with an operating system that is about to be replaced is probably not a wise decision. Even if the new Bold is considered one of the best BlackBerry's ever made.
Remember, RIM is going to be moving to QNX-based hardware, possibly as soon as this year. Outdated hardware and software that is on its way to the graveyard. I don't see these faring well against Apple's new iPhone.
—
The iPhone 5 is rumored to have a larger screen, most of these have large screens.
It's rumored to have a dual-core processor. Most of these have that.
It's rumored to have an 8MP camera. Nokia's Windows Phone 7.5 Mango device will likely have something better and the others will at least be comparable.
I don't think it's going to have 4G LTE, a feature that a few of these on the list have.
In other words, Apple will have its hands full come October, maybe more so than it ever has and quite frankly, I'm excited and I'm excited for those of you that are looking for a new phone.
So, which one of these are you planning on getting?