iPhone 5 cases are now widely available from some of the top case makers and companies.
Some of our favorite iPhone cases are still on the way, like a LIfeProof iPhone 5 case or a Mophie iPhone 5 battery case, but there is a wide selection of great iPhone 5 cases users can buy now.
These cases are designed specifically for the iPhone 5, older cases won't fit the taller and thinner iPhone 5 frame. We aren't listing every iPhone 5 case since that would run into the hundreds. We're only sharing iPhone 5 cases that we would buy ourselves and that are manufactured by companies we've had positive experiences with.
This list of iPhone 5 cases, iPhone 5 screen protectors and iPhone 5 skins will be continually updated as new cases are announced. There are simply too many iPhone 5 cases for our team to buy and try ourselves, so please leave a comment below if you find an iPhone 5 case that belongs on this list and we'll be sure to check it out.
Read: Best iPhone 5 Accessories
OtterBox Defender iPhone 5 Case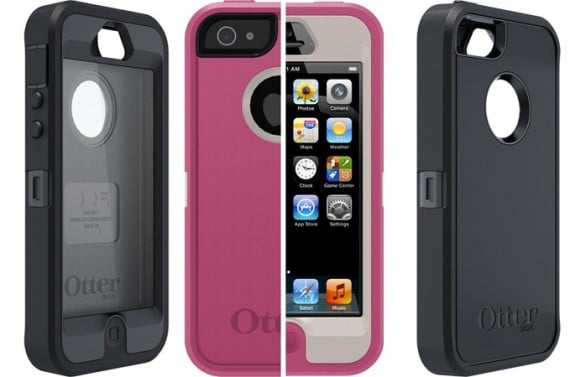 Users than need an iPhone 5 case capable of handling tough conditions should check out the OtterBox Defender Series iPhone 5 case. The Defender Series uses three layers of protection and a built-in screen protector to keep your iPhone 5 protected from drops, bumps and dust. OtterBox makes some of our favorite cases, and this one is at the top of the list for protection. There are eight regular colors and three Realtree Camo iPhone 5 cases. The Realtree cases start at $59.99.
$49.95 at OtterBox
Stay tuned for more iPhone 5 cases and articles to help you pick the right iPhone 5 and iPhone 5 accessories..

As an Amazon Associate I earn from qualifying purchases.