iPhone 5 iOS 8.2 Update: Is It Worth Installing Now?
Its been more than two weeks since the iOS 8.2 release for iPhone, iPad and iPod and many iPhone users are still on the fence about whether to install Apple's new software. After spending a significant amount of time with the iPhone 5 iOS 8.2 update in particular, we want to offer a definitive answer to the question burning in the minds of many users: Is the iPhone 5 iOS 8.2 release worth installing?
A little more than two weeks ago, during its Spring Forward launch event for the Apple Watch and new MacBook, Apple quietly confirmed the release of its seventh iOS 8 update since the release of iOS 8.0 back in September. The iOS 8.2 update was released to the public a few hours after the event and over the past two weeks, we've been taking a close look at iOS 8.2's performance.
Apple's latest iOS 8 update isn't your standard incremental iOS release. While most in between updates come with a few bug fixes and enhancements aimed at improving the software, iOS 8.2 delivered a huge change log full of feature enhancements, an Apple Watch application, and a long list of bug fixes aimed at solving some frustrating iOS 8 problems. Because the iOS 8.2 update is so big, we've been taking a closer look than we typically do.
In the two weeks since the iOS 8.2 update's arrival, we've been taking a look at the software across several popular devices including Apple's iPhone 5. The iPhone 5 is now two years old and many iPhone 5 users have been experiencing iOS 8 problems. Those problems have made many users leery of incremental updates like iOS 8.2 and that's precisely why we've been keeping a close eye on it since release.
We continue to get bombarded with questions from family, friends and readers about the iOS 8.2 update and the question that naturally keeps popping up is: "Is the iOS 8.2 update for iPhone 5 worth installing?"
Now that we're more than two weeks removed from the iOS 8.2 release, we want to offer some definitive answers to those of you still sitting on iOS 8.1.3 and below. This iPhone 5 iOS 8.2 review at the two week mark will outline our current findings and hopefully help you come to a decision about whether to install now or wait for Apple's next update which will presumably be iOS 8.3.
iPhone 5 iOS 8.2 Review: Two Weeks Later
Before diving into the iPhone 5 iOS 8.2 update at the two week mark, I should mention that mileage is going to vary from device to device. That is to say that I am just one person using one iPhone 5 variant. My habits are probably different than yours so you should treat this as a general guide to the quest for answers about iOS 8.2.
I encourage you to peruse feedback from other sources including your fellow iPhone 5 users. Many people have taken the plunge already and they've taken to Apple's discussion forums and social media to relay their thoughts about Apple's current update.
Apps
I've owned the iPhone 5 since its release back in the fall of 2012. I've owned the device for a long time and I, like many of you, have had some ups and downs when it comes to app performance. As the device gets older I'm sure I'll run into some problems but right now, with iOS 8.2 on board, iPhone 5 app performance is excellent.
Over the past two weeks or so, I've been using a ton of different applications on the iPhone 5. My core list of apps includes Google Chrome, YouTube, Slack, Asana, Google Hangouts, Twitter, Instagram, Dark Sky, ESPN, Xbox Smartglass, Spotify, SoundCloud, and Google Maps. Other than the occasional Google Chrome crash, I haven't run into anything out of the ordinary.
That might have something to do with the amount of bug fixes that have been released in the past two weeks and it might have something to do with the fact that iOS 8.2 spent several months in the beta process with developers. Apps are working fine on my iPhone 5 though that doesn't necessarily mean that they'll stay that way forever.
If you already jumped to iOS 8.2 and you're experiencing issues with an app, install the latest bug fixes. If that doesn't work, try reinstalling the application. And if that still doesn't work, I encourage you to reach out to the developer so that they can at least look into the problems that you're seeing.
Battery Life
Again, I'm a longtime iPhone 5 user so I draw from a wealth of experience, more than two years to be exact. While I've had my fair share of complaints, battery life hasn't been one of them. The iPhone 5 has, over the years, given me a very consistent experience. Most of the time, I'm able to get a full day of use out of the device, if not more.
As I've noted many times, iOS 8 has treated the iPhone 5 well. iOS 8.2 is no different. I've been using the iPhone 5 a ton in the past two weeks and I haven't noticed any strange battery problems. I'm still getting a good charge when the phone is in use and the device continues to hold an outstanding charge when in standby. Nothing has changed.
I continue to see complaints about iOS 8.2 battery life on the iPhone 5 and other iOS 8 devices but so far, those problems haven't struck my iPhone 5 model. And given my experiences on iOS 8 and below, I'm not expecting anything to change.
Here's the deal. I can't offer anyone a definitive fix for iOS 8.2 battery life issues but I can point to some resources that might help. I've put together a list of possible fixes for iOS 8.2 battery life issues that are worth a look. These fixes aren't guaranteed to work but there's a chance that something in there will turn on a light bulb in your head or perhaps, solve your issues once and for all.
Battery life issues typically aren't caused by iOS updates. More often than not, it comes down to a rogue application, horrible habits, or unrealistic expectations. (Note: The iPhone 5 isn't going to last you two days if you're constantly streaming movies over LTE. That's what's called a fact of life.)
Connectivity
After more than two weeks of use, I've yet to encounter a single issue with AT&T LTE, Wi-Fi or Bluetooth. AT&T's LTE network is still fast and reliable, I've been able to connect the device to my regular Wi-Fi networks without any issues, and I've also been able to pair the iPhone 5 with Bluetooth speakers and headsets no problem.
If you are concerned about connectivity or if you're running into problems with LTE, Wi-Fi, or Bluetooth, I suggest taking a look at our list of fixes for common iOS 8.2 problems. Connectivity issues can pop up at any time so it's always smart to have a list of fixes in your head just in case something does go wrong in the near or distant future.
Bugs & Issues
As I noted in my initial iPhone 5 iOS 8.2 reviews, the iOS 8.2 update has been pretty stable on my version of Apple's former flagship. I've been digging and digging for bugs and odd issues for more than two weeks now and I've come up empty-handed. From what I can tell, the update doesn't bring any major problems to Apple's aging handset and I haven't seen any smaller issues jump out at me.
iOS 8.2 probably isn't bug free but I haven't run into anything that's hampered my experience in these past two weeks. That's exactly what you want from a big incremental update like iOS 8.2. I know that there are some iPhone 5 users dealing with problems and my only advice is to take a look at our fixes for common iOS 8.2 problems.
Speed
When iOS 7.1 arrived at the beginning of last year, I started to question whether I really wanted or needed to upgrade to the iPhone 6. It was that good to the iPhone 5. Ultimately, I decided that I wanted the bigger display and some of the iPhone 6's other upgrades so I made the switch. I'm really glad that I did.
After the iOS 8.1 update for the iPhone 5, my experience fell apart. Folders and apps took forever to open and the interface was no longer fluid and fast. The software just kind of, broke down.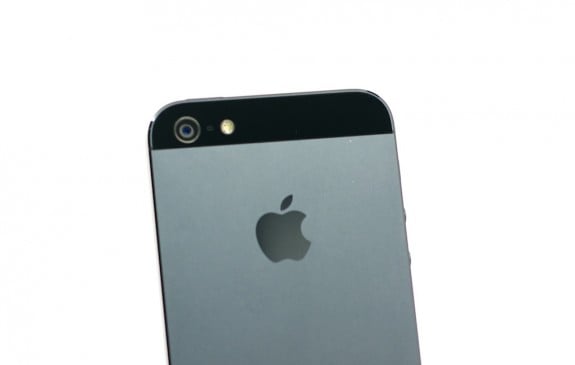 Things have improved since iOS 8.1 though they're still not where I'd want them to be if the iPhone 5 was my daily driver. iOS 8.2 is faster than iOS 8.1 an iOS 8.1.1 but it still not at iOS 7.1-iOS 8.0.2 levels. There's a general feeling of sluggishness. It's hard for me to use the phone for more than 10 minutes at a time, especially after I come from the iPhone 6. The differences are laughable.
iOS 8.2 isn't fast on the iPhone 5 though it is better than it was a few months ago. It's not the breakthrough I was looking for and I hope that Apple buckles down and works to improve performance on some of its older devices. The iPhone 5 is still in the hands of a ton of people and they deserve better from a performance standpoint.
Is the iPhone 5 iOS 8.2 Update Worth Installing Now?
So that leads me to the million dollar question: Is the iPhone 5 iOS 8.2 update worth installing right now? I'll try and make the answer a little easier on your eyeballs.
You should install iOS 8.2 on the iPhone 5 right now if:
You're dealing with tons of problems on iOS 8.1.3-iOS 8.0. iOS 8.2 may not be perfect but it does come with a number of bug fixes and enhancements for key apps like Mail.
You're planning to buy the Apple Watch to use with Apple Pay and you want to get familiar with the app.
You shouldn't install the iOS 8.2 on the iPhone 5 right now if:
You're getting solid performance on iOS 8.1.3 and below. If I was on iOS 7 right now, I'd probably wait for the iOS 8.3 update to arrive, just to see if it offers any improvements to the speed of the software.
You're thinking about jailbreaking.
It's an extremely tough call. On one hand you have iOS 8.2's bug fixes and enhancements. On the other hand you have speed issues on my iPhone 5 and the risk of bringing new problems to your device.
Unless you are dealing with unsolvable problems or you're dead set on buying the Apple Watch, I think it's probably in your best interest to hold off for the time being. Especially now that you can't downgrade back to iOS 8.1.3.
There are some important features on board iOS 8.2 but I think there's just too much risk right now. iOS 8.3 should be just a few weeks away and while it will probably have some issues of its own, I doubt it's going to be any worse than iOS 8.2, especially after a public beta.