iPhone 5 Release Date Nears: Here's What We Know So Far
Apple will introduce the iPhone 5 in just a few days and begin shipping it to customers in less than two weeks. Thanks to numerous leaks, we know quite a bit about the iPhone 5 in advance of its official release.
While there's been a lot of excitement over next-generation Windows Phones and Android devices in the past couple of weeks, the iPhone 5 is expected to steal the spotlight. Here's a simple guide to what we know about the iPhone 5 so far and things you should consider before getting your hopes up to buy one.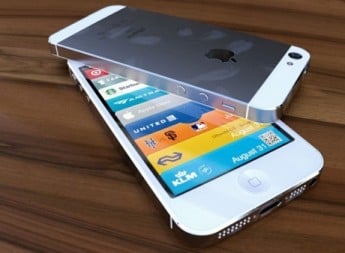 iPhone 5 release Date and Venue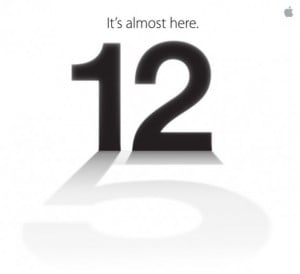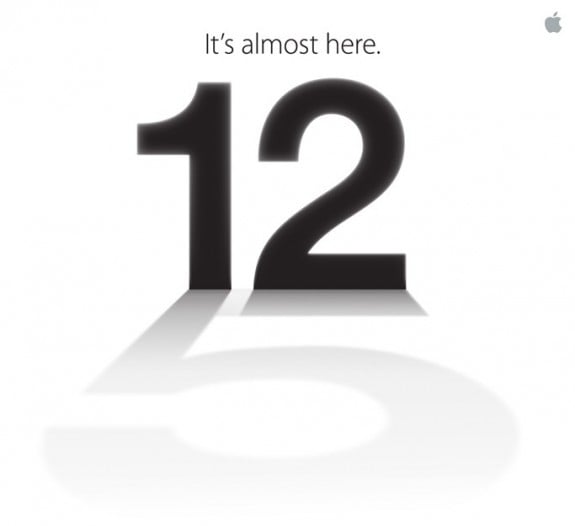 Apple will introduce the iPhone 5 on September 12 and likely begin shipping it to customers on September 21. Apple's iPhone 5 event will take place at the Yerba Buena Center for the Arts in San Francisco. The venue holds a few hundred people and is where Apple's announced major products in recent years. The Yerba Buena Center for the Arts is just around the corner from Moscone Center West, where Apple holds its WWDC keynotes in front of several thousand developers each June. The company uses its small on-campus theater for more intimate events.
The Apple invite for the September 12 event shows displays a shadow of the number 5, implying the event is for the iPhon 5.
iPhone 5 Will Be First Real Update Since 2010
The iPhone 5 will be the first true iPhone redesign since June 2010, which is when Apple released the iPhone 4. The iPhone 4S is a very minor update to the iPhone 4. The two models are nearly indistinguishable cosmetically, prompting many iPhone 4 users to hold off on upgrading to the newer model.
The iPhone 5 is an evolution of the iPhone 4/4S design rather than a complete revamp. The iPhone 5 will be a bit taller than the older models to accomodate a larger display that will be optimized for widescreen video and provide more real estate for apps. The back of the iPhone 5 will likely be made of metal rather than glass.
The iPhone 5 will have a new docking connector, which will render some accessories obsolete. There are rumors that Apple will sell an adapter to ease the transition to the new standard, but iPhone 5 buyers may be better off opting for new accessories.
iPhone 5 Will Have Fast 4G LTE
The most significant change in terms of tech specs will be 4G LTE. Older iPhone models run on relatively slow 3G networks, with the exception of AT&T version of the iPhone 4S, which runs on the carrier's HSPA+ network, a slow 4G network that some people label as "faux-G." The newer 4G LTE technology is significantly faster than HSPA+ or 3G. In fact, it's faster than many people's home Internet connections. You can see speed demo of AT&T and Verizon's 4G LTE networks below using the latest iPad models.
While iPhone 5 users will certainly enjoy speedy 4G LTE speeds, there are a couple of downsides. The faster network makes it much easier to use up gobs of mobile bandwidth. Watching videos, placing FaceTime calls, using the personal hotspot feature and downloading large files is much easier over 4G LTE than older networks. And that's exactly what AT&T and Verizon are counting on. Their new shared-data plans practically give away voice calling and messaging and are priced per GB. We expect at least some iPhone 5 users to get a bit of bill shock when they go nuts with streaming video and using other high-bandwidth apps on the go.
Verizon has the most mature 4G LTE network, covering more than 300 cities and most of the United States' population. AT&T's 4G LTE network is running in more than 40 markets and has stated it will cover nearly 100 by the end of the year. Sprint's 4G LTE network covers just 19 markets and is expected to expand, but the company hasn't made formal announcements about its plans. Sprint's 4G LTE network is missing in action in major markets such as San Francisco and New York, which means it may not be a good idea to buy a Sprint iPhone 5 at launch.
iPhone 5 Pricing
We expect the iPhone 5 to cost $199, $299 and $399 depending on storage capacity. This is the same pricing scheme as previous iPhone generations. These prices will require new two-year wireless contracts and are subsidized. Those who aren't eligible for full upgrades, including almost all iPhone 4S owners, will pay significantly more. AT&T is offering early upgrade discounts to some customers, but you should pad your iPhone 5 budget if you're an iPhone 4S owner.