iPhone 5 Release Date & Rumor Roundup Updated
iPhone 5 release date and feature rumors continue to arrive daily.
From a 3.95 inch display to Steve Jobs' last project, the iPhone 5 rumors are fresh off the press and full of tantalizing prospects for the new iPhone.
Expect to see more iPhone 5 rumors arrive this week as we inch closer to WWDC, where some still believe we will see an iPhone 5 release.
It's doubtful that we will see a new iPhone in June, but we will see iOS 6, which could provide some hints about what the iPhone 5 is capable of.
Read: iOS 6 Features We Want
Take a look at the latest iPhone 5 rumors, as we figure out which rumors are worth believing.
iPhone 5 Release Date
Despite some claims that the iPhone 5 went int production in February and could be ready for a June 2012 release at WWDC, fall is still a much more likely release date.
As we mentioned in our original iPhone 5 release date rumor roundup, there are still parts in short supply and Apple will likely launch the new iPhone with iOS 6.
We expect to see an iOS 6 beta within a few weeks and typically Apple provides access to iOS 6 for a few months before including it in a new iPhone.
In addition to timing issues, reports indicate that Apple is still playing with the design of the iPhone 5. If true, this explains why we hear conflicting rumors and gives more credibility to a October release date.
iPhone 5 Screen Size
The iPhone 5 screen size is one of the biggest rumors, carrying over from before the launch of the iPhone 4S last year.
This week we saw major news organizations join the rumor mill claiming that sources in the supply chain are working on a 4-inch or larger iPhone 5 display.
The Wall Street Journal and Reuters claim that LG, Sharp, and Japan Display Inc. are already working on iPhone 5 prototypes with 4-inch or larger displays.
Bloomberg also says that a 4-inch iPhone 5 is on the way, in a report that claims Steve Jobs worked closely on a 4-inch iPhone before his death. This isn't the first time we've heard the rumor of Jobs' involvement with the iPhone 5.
The latest iPhone 5 screen rumor claims that the new iPhone has a 3.95-inch display with a 1136×640 resolution. 9to5Mac claims that this 4-inch iPhone 5 is in testing. This new 4-inch iPhone display will remain the same width, but grow taller, adding 176 pixels and stretching to a near 16×9 aspect ratio. The 16×9 aspect ratio is commonly found on HDTVs and would allow HD movies to play full screen without black bars.
The larger display allows Apple to run a special version of iOS 6 with another row for apps on the home screen.
When it comes to apps, the new larger display will offer more room for content, with less scrolling needed. OverDriveDesign provides a dozen app mockups on a 4-inch iPhone 5 display to show what Mail, Safari, Facebook and others might look like on a larger iPhone display.
iPhone 5 Design
We have to believe that Steve Jobs' also played a role in the design of the iPhone 5 if he had his hands on a 4-inch iPhone last year.
Even though Apple continues to play with the design of the iPhone 5, it is possible that the new iPhone has traces of Steve Jobs' design influence.
In addition to a new form factor, new sources indicate that Apple will use a smaller dock connector in the iPhone 5, something similar in size to Micro and Mini USB cables. The new smaller dock connector would roll out to other iDevices as they are refreshed. It is also likely that a small adapter would be available from Apple or a third-party.
Talented graphic designers continue to shows us what the iPhone 5 might look like. FuseChicken provides an amazing sample of the iPhone 5 with a 4-inch display.
Unlike many iPhone 5 mock ups, the hardware features are believable upgrades with quad speakers and a better FaceTime camera. Check out a few more samples of this awesome looking iPhone 5 mock-up.
4G LTE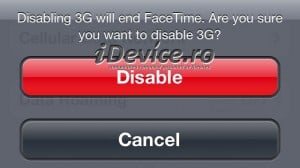 We are fairly confident that the iPhone 5 will have 4G LTE connectivity for Sprint, Verizon and AT&T.
The networks will be ready for 4G LTE smartphones and Verizon is planning on only releasing 4G LTE smartphones in 2012.
T-Mobile claims the company will also be ready to handle an iPhone when October rolls around.
The latest news is that Metro PCS is open to the idea of unlocked 4G LTE iPhone 5 devices running on the pre-paid carrier's 4G LTE network.
Anecdotally, consumers are interested in the 4G LTE speeds that are 10X faster than 3G. 4G LTE would allow for faster app and movie downloads as well as better streaming and video chat experiences. It might also finally mean that FaceTime over 4G LTE is a possibility.
iPhone 5 Camera Features
A new Apple patent shows off how Apple could use gestures to change the way we tap to focus on the iPhone. The tech shown off in this patent may not be ready for the iPhone 5, but we hope it is.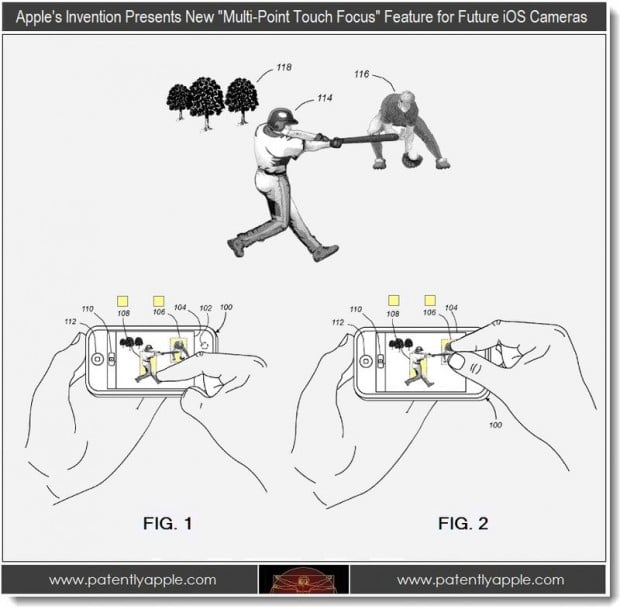 Cool features include the ability to choose multiple points of focus and custom shapes to focus on.
Apple likes to incorporate the features found in third-party apps and other devices into new iPhones and future versions of iOS 6.
With that in mind we collected 5 iPhone camera features we want to see in iOS 6 and the iPhone 5. From remote viewfinder and shutter control to share to Facebook Apple has room for improvement.
We would love to take video and photos at the same time, like Samsung and other manufacturers offer. Check out a sample of how this works in the video above.
iOS 6 Features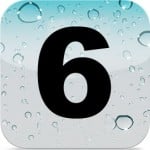 Apple will share more about iOS 6 at WWDC in June, and according to sources iOS 6 could bring an enhanced iCloud experience.
Rumors say that Apple will roll out a photo sharing service that makes it easy to share photos with friends via email or social networks. This could be the reason Apple VP Phil Schiller, quit using Instagram.
Read: Top 11 iOS 6 Features We Want on the iPhone 5
We might finally see the addition of  features like widgets, access to settings in the Notification Center and IM in messages.
It is also quite likely that Apple will roll out better Siri support. This may include using Siri to open apps and to control third-party apps. This would allow you to say, play Skrillex in Pandora, or Turn WiFi On.