Students Reportedly Forced to Build Phones as iPhone 5 Release Date Nears
Thousands of Chinese students are reportedly being forced to build Apple's next-generation iPhon In a Foxconn plants in China. According to a Shanghai Daily article, universities suspended classes and students were driven to Foxconn factories to help build iPhone 5 units after the Taiwan company had trouble finding enough workers to ramp-up production. Foxconn and involved universities called the arrangement an intern program, but the  students don't see it that way.
Apple is expected to formally announce the long-awaited iPhone five at the event on September 12. Apple typically begins selling new products almost immediately after they are announced and delivers products to early buyers within weeks. Delivering millions of units worldwide almost simultaneously is a serious logistical challenge. In order for all, Apple needs to have millions of iPhones 5 units produced before the new phone is even announced.
(Visit our iPhone 5 page for the latest updates)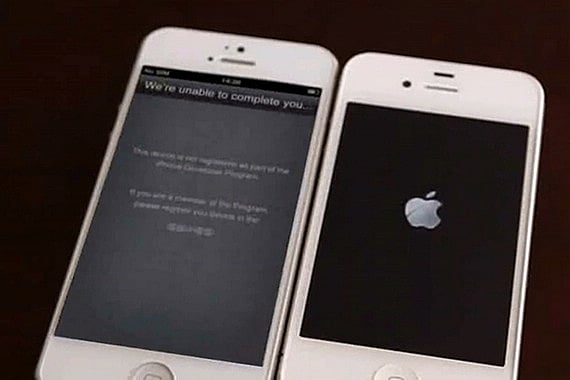 Thousands of students were forced to work for Foxconn for less than $250 per month while pulling 12 hours a day, six days per week. According to the Shanghai Daily, a significant portion of the wages were put towards room and board.  While this isn't the first time we've heard of factories paying wages far below what workers in the west are accustomed to, there is a clear difference between signing up for a job and being pulled out of law, management and other classes and forced to work in a factory.
The Shanghai Daily paraphrased a China National Radio report:
 Teachers from local schools admitted suspending routine classes over the next one or two months. They said the internships were a compulsory course for students to "experience working conditions and promote individual ability."
Apparently, Chinese universities routinely send students to work in factories, though the practice runs afoul of education and labor laws. What's caught the Chinese publics' attention in this case is that the 'intern' programs didn't cease as the school year began.
Apple likely won't comment on this issue as it does not manufacture its devices directly. It contracts with a number of factories to build components and assemble them.
The iPhone 5 will likely be announced at Apple's September 12 event. The iPhone 5 will be the first significant upgrade in more than two years. The new iPhone is expected to feature 4G LTE wireless technology, a larger display and other improvements compared to the current iPhone 4S. The latest iPhone, the iPhone 4S was released last October and is nearly identical in appearance to the iPhone 4, which was introduced in June 2010.