iPhone 5 vs. Samsung Galaxy S III
Apple's next iPhone, presumed to be called the iPhone 5 and the upcoming Samsung Galaxy S III figure to be the two biggest smartphone launches of the year. Their predecessors, the iPhone 4S and the Samsung Galaxy S II were two of the most successful devices of 2011 and the companies clearly want to build on that success.
Neither Apple nor Samsung has announced their new device yet leaving both the iPhone 5 and the Galaxy S III to rumor for now.
That being said, there are credible pieces of information out there about both devices and we wanted to put together a detailed comparison of two devices, using said rumored information, to paint a clear of a picture as we possibly can of two devices that will very likely hold the top sales spots for 2012.
Release Date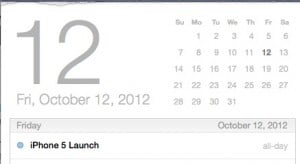 iPhone 5
There has been a row over the iPhone 5 release date. Some reports have pegged the release date for this summer with an announcement coming at Apple's annual World Wide Developers Conference (WWDC) in San Francisco.
Other reports have Apple sticking to its cycle and releasing the next iPhone during the fall months of 2012, possibly in October, the same month that Apple launched last year's iPhone 4S.
Apple generally launches one new iPhone per year. And while WWDC, which takes place in June, has served as the launching pad for the iPhone in the past, we fully expect this year's conference to focus on software including Apple's upcoming iOS 6 operating system.
We also expect Apple to announce an iOS 6 beta at WWDC or shortly afterwards. The iOS beta usually becomes available several months before the launch of a new iPhone and a June launch would tie in perfectly with an October launch.
There are also some other signs that point to an October iPhone 5 launch.
For one, we expect the next iPhone to be 4G LTE in nature. One of the iPhone 4S' original carriers, C-Spire, won't launch its 4G LTE network until September. In addition, Sprint has yet to launch its 4G LTE network and a launch in June wouldn't give it the time it needs to expand in the U.S.
We've also heard, through a Verizon roadmap leak, that the iPhone 5 won't be arriving until the fall.
In addition, we offer two more reasons:
Apple's iPhone 4S is still selling well.
Apple's next iPhone will likely feature a Qualcomm chip and the chip maker isn't expected to have a handle on its supply chain until September.
A summer launch is not out of the question but at this point, it seems unlikely.
Samsung Galaxy S III
While an iPhone 5 launch is likely still months away, Samsung will be announcing the next Samsung Galaxy S device tomorrow, May 3rd, in London. As of now, the device is only known as the 'Next Galaxy' but it's likely to be called either the Samsung Galaxy S III or Samsung Galaxy S3.
It will replace the Samsung's wildly popular Samsung Galaxy S II.
There is currently no concrete evidence that suggests a specific release date for the next Galaxy smartphone. We've heard that the device may be released a week after the announcement but it's unclear what markets it would be launching in if that indeed happened.
Last year, Samsung took a staggered approach when it launched the Galaxy S II, launching it first in Korea, Asia and Europe and then bringing it to the United States.
The Samsung Galaxy S III has been rumored to be the official smartphone of the Summer Olympics in London so we don't expect it to launch any later than July, the month that the games are slated to start.
Hardware
iPhone 5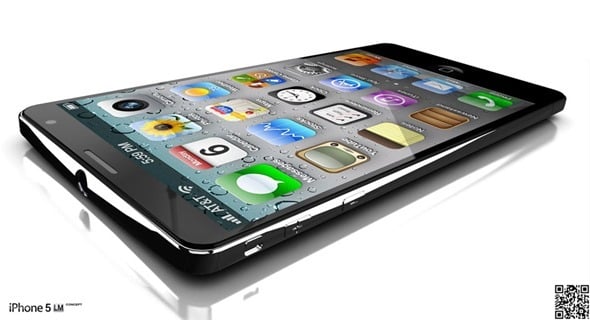 Like most Apple launches, pre-launch hardware details on the next iPhone are flimsy at best. In the build up to an iPhone launch, there is generally a bit of back and forth in regards to changes Apple may or may not make to the device and this launch is no different.
It's only April and already there is talk about a new design, a jump in screen size, 4G LTE capabilities and more.
Let's start with the design.
After the launch of the iPhone 3GS back in 2009, Apple drastically changed up the design of its iPhone with the launch of the iPhone 4. The company then kept a similar design with the iPhone 4S which launched in October 0f 2011. Many think that the next iPhone might finally bring about another drastic change.
There has been talk of a lighter, slimmer iPhone that is said to feature a sub-8mm design. Apple is rumored to be using a new touch screen technology called in-cell touch, which will allow Apple to design a 0.44mm thinner iPhone 5.
The new iPhone is also rumored to possibly be coming with a unibody design meaning the body of the device would be made of a single piece of material, not multiple pieces.
It's also rumored to have a Liquidmetal design which we've seen employed on a gorgeous iPhone 5 concept. Liquidmetal would allow for the iPhone to be light without sacrificing strength.
As for the shape of the iPhone itself, the only evidence we have points to a similar design to the previous two iPhones.
A home button, supposedly from the iPhone 5, leaked out showing off a similar design to previous home buttons. In addition, a iPhone 5 SIM card tray has surfaced and it mirrors the SIM card tray on the iPhone 4S which may nix a full-redesign.
The next iPhone has also been rumored to have a 4-inch display, up from the usual 3.5-inches that has come with all earlier versions of the iPhone.
In addition, the phone is rumored to possibly have an A5X processor, the same processor found in Apple's new iPad. It's also possible that Apple will put an A6 quad-core processor inside the iPhone 5 but as of yet, there is no credible evidence that supports this.
One specification that seems to be likely is 4G LTE. The new iPad sports 4G LTE for AT&T and Verizon, allowing it to pull data speeds that are 10 times faster than speeds found on 3G.
The difference in speed can be seen in the demonstration below.
AT&T, Sprint and Verizon, the three biggest U.S. carriers, all of whom carry the iPhone, have 4G LTE networks in place should Apple decide to release a 4G LTE iPhone 5.
Samsung Galaxy S III
Unlike the iPhone 5, specifications for the Samsung Galaxy S III are a lot more clear. We will have to wait until tomorrow to find out for sure, but some of the specifications on the Galaxy S III are all but confirmed.
Samsung needs to put out a fantastic piece of hardware to compete with Apple's iPhone 5 and from what we've seen on paper, it might just accomplish that.
The display on the Samsung Galaxy S III is rumored to be between 4.6-4.8-inches with 4.8-inches currently the front runner. It was originally thought to feature 1080p resolution but recent rumors peg the screen as being 720p in quality.
Samsung has confirmed that at least one version of the Galaxy S III will feature a 1.4GHz quad-core Exynos processor. However, the company is also expected to launch another variant of the Galaxy S III, probably 4G LTE in nature, that will feature a dual-core S4 Snapdragon chip from Qualcomm.
It's assumed that this S4 model will be the one that lands on carriers in the United States.
Other rumored features include 1GB of RAM, an 8MP or 12MP camera with LED flash and 1080p video recording, 16GB of storage space, microSD card support, NFC, and a 2050 mAh battery.
The design of the 'Next Galaxy' remains a mystery, even after several devices claiming to be the Galaxy S III leaked out. One such device can be seen in the video below.
The device above is a dummy box of the Galaxy S III. Samsung has tightened up security around the Galaxy S III and thus far, it's unclear as to whether we've seen the actual device in action or not.
Previous rumors had the device sporting a 7mm thin design and made out of ceramic not plastic. A new leak also seems to point to the device having a physical button on the bezel.
Software
iPhone 5
Apple typically releases a new version of its mobile software, iOS, with its latest iPhone and we expect the iPhone 5 launch to be no different.
It will most likely ship with iOS 6, which we except to get detailed in June at the WWDC. Details about iOS 6 remain murky but we think that Siri will likely play a big role in the next update.
Read: Top 11 iOS 6 Features We Want on the iPhone 5.
Siri, of course, is the virtual personal assistant that came with the iPhone 4S and will likely be a big feature on the iPhone 5.
Last year's iOS 5 saw the inclusion of lots of new features including Notification Center, Newsstand, Twitter integration, a better camera app, OTA software updates, iMessage and more.
iOS 6 should be just as robust.
Samsung Galaxy S III
The Samsung Galaxy S III will almost assuredly be running Google's Android 4.0 Ice Cream Sandwich software which the company launched in December of 2011.
That means that users can expect to see the new Android 4.0 user interface on board as well as features like Android Beam, Face Unlock and more.
We also expect Samsung to have its own user interface, TouchWiz, over the top of Android 4.0 although it remains to be seen what kind of changes we might see from earlier versions.
Carriers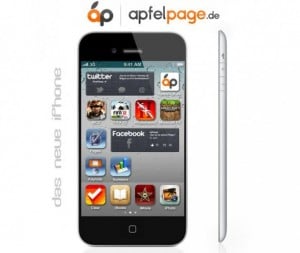 iPhone 5
Last year's iPhone 4S launched, initially, on three of the United States' biggest service providers in AT&T, Sprint and Verizon. It also was available on regional carrier, C-Spire.
We fully expect Apple to launch the iPhone 5 on those same four carriers, at the very least, when it arrives.
All three will have 4G LTE networks in place by then and Apple, again, is widely believed to finally be putting out a 4G LTE iPhone 5.
Samsung Galaxy S III
Predicting the Samsung Galaxy S III carriers here in the U.S. is a little more tricky as there are several other Galaxy-branded devices floating around.
As it stands, there are only two carriers that have confirmed that they will be hosting the Galaxy S III, neither of them in the U.S.
Read: Which U.S. Carriers Will Get the Galaxy S III?
However, we believe that all four major U.S. carriers – AT&T, Sprint, T-Mobile and Verizon will likely get the Samsung Galaxy S III with T-Mobile quite possibly getting a quad-core version because it doesn't have a 4G LTE network in place.
Pricing
iPhone 5
We haven't seen any credible information pop up on the pricing of the iPhone 5 but it's safe to assume that Apple will keep the same pricing that it has had.
That assumption is based on the launch of the 4G LTE enabled new iPad which many thought would cost more because of the new data speeds and features but ended up being priced the same as the original two.
Apple and carriers charge $199 for a 16GB iPhone, $299 for a 32GB model and $399 for a 64GB model.
We doubt it will stray from this with the launch of the iPhone 5.
Samsung Galaxy S III
Like the carriers, pricing of the Galaxy S III is a little hard to predict, especially since we haven't seen any leaks just yet. Last year's pricing ranged from $199.99 to $225 on-contract at U.S. carriers and we don't think that will change with the Galaxy S III.
Especially with the competition the way that it is.
The HTC One X, HTC's latest flagship smartphone, is available for as little as $149.99 on-contract and the Nokia Lumia 900, a top of the line Windows Phone, is a mere $99.99 on-contract.
Verizon has also aggressively priced its Android lineup and Sprint and T-Mobile don't have any big name devices that cost more than $199.99 on-contract.
—
We know it's a bit early, but which one are you planning to buy?