iPhone 5s: 5 Things You Need to Know This Month
Its been nearly two years since the release of the iPhone 5s and thanks to its hardware and Apple's software support, the device is still kicking. July was a busy month for iOS and the iPhone 5s and today we want to take a look at a few things iPhone 5s buyers and owners need to know as we push onwards into the summer.
Two years ago, Apple launched the iPhone 5s with a handful of upgrades and its iOS 7 update. The device ushered in a new look to the iPhone's features set and a new look for iOS. iOS 7 delivered a massive redesign on top of many new features.
Since then, Apple's updated the iPhone 5s with a series of iOS updates including its iOS 8 operating system, the OS that rolled out alongside the iPhone 6 and iPhone 6 Plus last September. The iPhone 5s is currently on iOS 8.4 but it's set to receive two more updates in the immediate future.
With just weeks to go before the iPhone 5s celebrates two years of existence, we continue to see new and important details emerge for those with an interest in the iPhone 5s, its competitors and its software.
July was an extremely interesting month for the iPhone 5s and with that in mind, we want to take a look at some of the most important things iPhone 5s owners and buyers need to know as we push deeper into the month of August towards the release of Apple's iOS 9 operating system.
iPhone 5s iOS 8.4.1 Update
The iPhone 5s iOS 9 release is just weeks away but it won't be the next iOS update for Apple's aging former flagship.
Instead, Apple will roll out an iOS 8.4.1 update, another version of iOS 8.4 that's not expected to bring big changes to the iPhone 5s.
Apple first confirmed the iOS 8.4.1 release back in July with a release into the beta program for developers. Last week, iOS 8.4.1 beta 1 turned into iOS 8.4.1 beta 2, a sign that the company's engineers and beta testers are making progress toward a public release.
We don't have a firm iOS 8.4.1 release time or release date but we expect the company to push this out well before the iOS 9 update arrives this fall. We don't expect Apple to confirm the update's release date ahead of time which means that iPhone 5s users will want to be on the look out in August.
Developers have had a hard time tracking down changes in the iOS 8.4.1 beta which means that it will probably be a maintenance release. This means bug fixes and this means security enhancements. And it could mean a broken iOS 8.4 jailbreak. If your iPhone 5s is jailbroken, you'll want to hold off when iOS 8.4.1 first arrives.
iPhone 5s iOS 9 Release
iOS 9 will probably follow directly after the iOS 8.4.1 update. We don't have a specific date for the iOS 9 release either but we did see several new iOS 9 release details emerge in July thanks to the company's beta and thanks to one of Apple's carrier partners.
Apple's iPhone 5s iOS 9 update will come with a number of exciting enhancements including a real battery boost to the device's battery life. July's iOS 9 betas also revealed several other features including new folders for Selfies and Screenshots, security enhancements, some small UI changes, and more. Apple probably isn't done and we expect iOS 9 betas in August to reveal more about the iPhone 5s iOS 9 update.
The iOS 9 release is still on track for the fall and there's a good chance that we'll see it fall inside of the same window that we've mapped out for the iPhone 6s.
iPhone 6s Release Date
The iOS 9 release is expected to coincide with the release of Apple's next iPhone or iPhones. Rumors point to the arrival of an iPhone 6s and iPhone 6s Plus, two devices that iPhone 5s upgraders should have their eyes on as we move deeper into the summer.
Last week, T-Mobile started allowing its customers to buy a new iPhone 6 or iPhone 6 Plus now and then switch to an iPhone 6s or iPhone 6s Plus. The U.S. carrier's deal lasts until September 8th which means that the iPhone 6s Plus release date probably won't land on a date before that.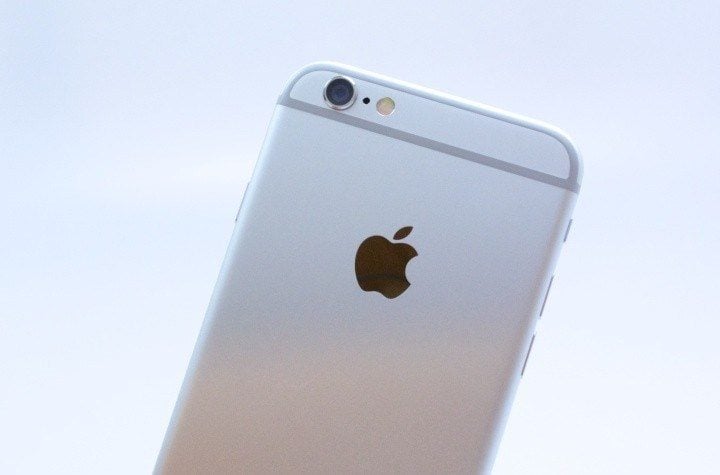 We expect Apple to get its new iPhone out before the end of its fiscal year. Its fiscal year ends September 28th. This is important to iPhone 5s users and buyers.
It's important to iPhone 5s buyers because it means that we're probably only a few weeks away from new iPhone models. The iPhone 6s and iPhone 6s Plus will probably outgun the iPhone 5s though the iPhone 5s should beat them on price.
It's important to those that aren't planning to ditch the iPhone 5s because it means that an iOS 9 release date is probably getting close. Apple always releases its new software alongside new hardware so we're probably looking at an iPhone 5s iOS 9 release date in a little over a month.
iPhone 6 Deals
If you are planning to buy the iPhone 5s or ditch your iPhone 5s, you'll be happy to know that your options are improving.
In July, we saw a number of excellent iPhone 6 and iPhone 6 Plus deals. Retailers aren't immune to the iPhone 6s rumor mill and we should start to see the market become a little kinder to those unwilling to pay full price for an iPhone in Apple's current lineup.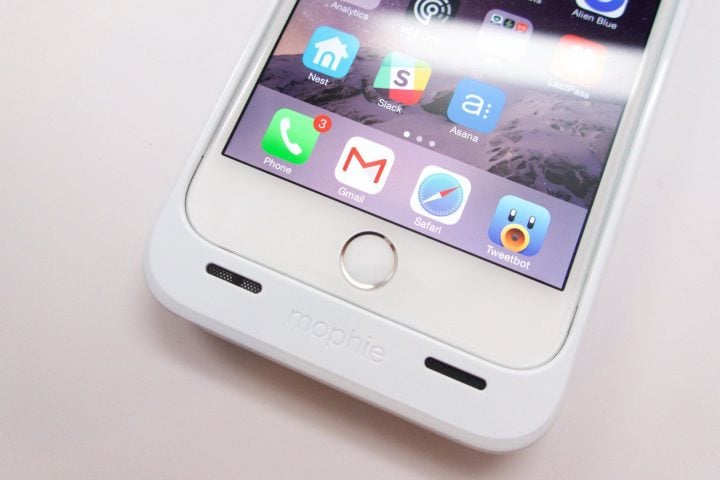 One of the best iPhone 6 deals comes from Best Buy. The retailer is offering $100 off the iPhone 6 and iPhone 6 Plus on Sprint and Verizon. That means that the iPhone 6 is as cheap as the iPhone 5s at Apple. In other words, it's a bargain.
Those that can wait might want to wait for the iPhone 6s release. We're not sure how the iPhone lineup might look after Apple's announcement but there's a chance that the iPhone 6, iPhone 6 Plus and iPhone 5s will see their prices cut on the Apple Store.
Changes to How You Buy the iPhone
And finally, it's important to note that carriers are starting to change the way you buy an iPhone ahead of the iPhone 6s release.
In July, Verizon killed off its Edge payment plans in favor of new Device Payment plans. This is likely a precursor to the company killing off its two year contract option for new smartphones.
A source recently told Gotta Be Mobile that the death of two year contracts is imminent and we wouldn't be surprised if Verizon gets rid of them before the iPhone 6s arrives.
This change comes after Apple changed the way you buy the AT&T version of the iPhone on the Apple Store. AT&T customers are no longer able to buy the phone on a two year contract through the Apple Store.
10 Reasons Why You'll Love the iPhone 5s
iOS 9 & Longevity
The iPhone 5s is closing in on its second birthday and from the look of things, it's going to be celebrating at least a few more.
At WWDC in June, Apple confirmed plans to release an iOS 9 update for the iPhone 5s in the fall. It also confirmed an iOS 9 update for the aging iPhone 4s. The iOS 9 update will be the iPhone 4s' fourth major update.
That's big news for current iPhone 5s users and those who are thinking about picking it up because it means that the iPhone 5s could get two more years of software updates. Apple usually offers three but we've seen it shift to a four year for both iPhone and iPad. Android phones simply can't match this kind of support.
What's more is that the iPhone 5s' next update could be a big one. iOS 9 is focused on delivering improved performance for older devices and the iPhone 5s, like Apple's other older iOS devices, stands to benefit from it.
The iPhone 5s still has a lot of life left in it and that makes it an investment worth considering now and in the weeks and months down the road.

This article may contain affiliate links. Click here for more details.