iPhone 5S: Apple's Newest Patents Tell Us 'S' is for Security
The iPhone 5S release could arrive as soon as June or July with a design similar to the iPhone 5. The next generation iPhone will likely come with the 5S name and a number of small but noticeable upgrades.
Apple chose to focus on a specific feature of the iPhone when releasing earlier iPhone 'S' versions. The 3GS emphasized speed and the iPhone 4S focused on Siri.
With the iPhone 5S, Apple may choose to focus on security of the iPhone and of users' personal information. Based on analyst predictions, Apple acquisitions and many Apple patents, there are several items that stand out as likely iPhone 5S features.
According to the Washington D.C. Police department, roughly 40% of robberies include stealing smartphones. Because of the personal nature of these devices and all the information we store on them, a stolen iPhone represents a risk for Identity theft.
While a passcode lock is a good start, a recent bug allows partial access to the iPhone without the user's passcode. Additionally, many users rely on poor iPhone passcodes like '1234', '0000' or '2580'.
Due to Apple's walled garden iPhone users haven't seen much malware, but If Apple plans to extend Passbook into a digital wallet capable of mobile payments, the company would be wise to include enhanced security features.
Apple owns nearly 1,300 mobile patents according to a September 2012 report from Reuters, many of which hint at features that will focus on keeping the iPhone secure and safe.
Read: iPhone 5S vs. Samsung Galaxy S4
The next iPhone is rumored to carry the iPhone 5S name when it arrives, which may happen as soon as June or July at Apple's WWDC 2013 event. Apple has moved the iPhone launches to the fall, but analysts and rumors suggest that Apple is planning to move up the iPhone 5S release date, this may be part of Apple's strategy to shift the iPad 5 release to the fall and to better compete with the HTC One and Samsung Galaxy S4.
Rumors indicate the iPhone 5S will look similar to the iPhone 5S and will feature a 4-inch display. In addition to the possibly iPhone 5S features shown below, the iPhone 5S may include a better camera and may come in multiple color options.
iPhone 5S with a Fingerprint Reader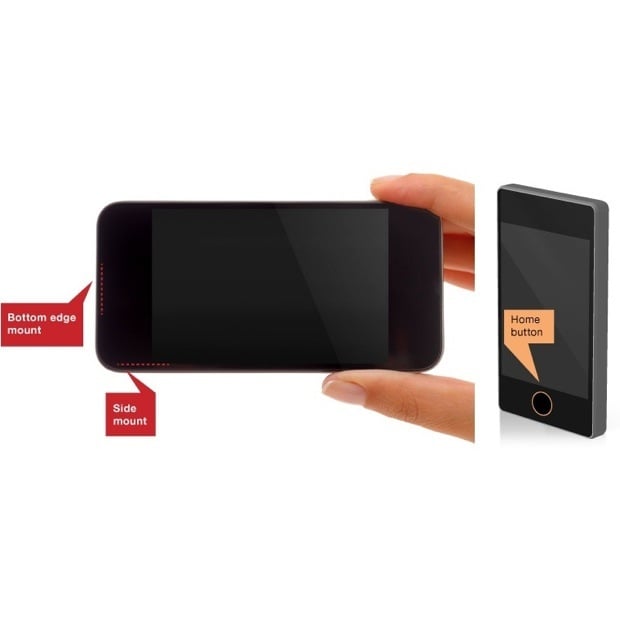 The iPhone 5S could include a built-in fingerprint reader hidden in the bottom bezel, offering a more secure way of keeping user data safe on the iPhone.
Apple purchased Authentec for $356 million in July 2012. The company is known for its mobile security expertise, specifically with a built-in fingerprint reader that could replace the need for a pin, or complicated passphrase, on the iPhone 5S.
On top of the Authentec purchase, Apple also received a patent for using a fingerprint to authenticate a user on the iPhone in late 2012.
It makes sense that Apple would bring this technology to the iPhone 5S as an incremental upgrade to the device that would not require a new overall design. By launching an iPhone 5S with a fingerprint reader, Apple could build in more security features to iOS 7, the next likely version of iOS, to further appeal to security conscious users and businesses.

As an Amazon Associate I earn from qualifying purchases.