5 Reasons Why Apple Needs to Improve the Camera on the iPhone 5S, But Is It Possible?
With the iPhone 5S anticipated to launch later this fall and Apple's Android and Windows Phone rivals positioning their products strategically before the debut of the flagship iOS smartphone, Apple really needs to highlight the camera experience to stand out in 2013.
This year, we've already seen some winning smartphones with much improved cameras, and we're eyeing 4 more smartphones to launch in the second half of the year with even superior cameras.
Here are five reasons why Apple needs to improve the camera experience, and 1 reason why it may not be possible for the iPhone-maker to build a greatly improved camera into an impossibly thin smartphone.
1. Apple Needs to Catch Up in the War of Megapixels
13 is in in the year 2013. Yup, 13-megapixels are the talk of the town this year with Sony introducing the Xperia Z, a waterproof smartphone with a sleek industrial design earlier this year at the Consumer Electronics Show. That phone debuted Sony's new 13-megapixel backside-illuminated Exmor RS sensor, which is used not only on Sony's products, but in some competitors' Android phones as well. The flagship and wildly popular Samsung Galaxy S4 also uses a 13-megapixel camera.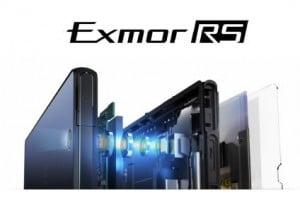 And while 13-megapixel may be popular this year, Nokia is rumored to be attempting the impossible by cramming its 41-megapixel ultra large imaging sensor into an unannounced Lumia 1020 Windows Phone smartphone that is believed to be announced later this week. Apple's 8-megapixel iPhone 5 camera captures just 20 percent of the resolution of the Nokia sensor. Why this matters? For one, users can apply digital zoom and crop images captured with Nokia's PureView technology without any real loss to imaging resolution considering that mid-level phones have 5-8 megapixels without zoom.
The Galaxy S4 Zoom from Samsung uses optical zoom as another feature, but that takes up space.
2. Optical Image Stabilization Gaining Momentum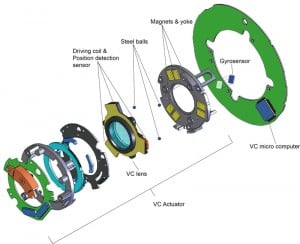 So while the megapixel race is one aspect of photography, another important aspect is image stabilization. A few popular phones today already support some form of digital image stabilization through software correction, but a more reliable way to capture steady video shots is with optical image stabilization. Nokia implemented this on the PureView Lumia smartphones and the Finnish smartphone-maker says that it's mounted the camera sensor and optics on springs to help counterbalance for shaky hands when handholding the phone to capture video. HTC's Ultrapixel camera technology on the HTC One employs a similar method, though Nokia's implementation seems to be a bit better.
Other phones rumored to support optical image stabilization that's going to be released this year include a new Sony flagship codenamed the HonamiOptimus G2, the Samsung Galaxy Note 3, and LG's upcoming .
3. Low Light Photo Capture
From leaks right now, we're seeing that the upcoming iPhone 5S will improve on artificial flash lighting from the iPhone 5 by using two LED flash bulbs, rather than the single LED of the 5. Hopefully, this will allow the new iPhone 5S flagship to capture brighter images in darker settings, like at a bar or bistro, or at parties and get-togethers at night.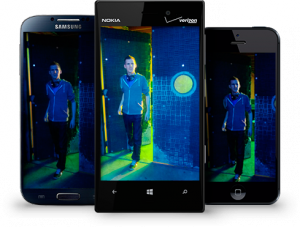 Apple's rivals, however, are building more sophistication into capturing images at night. Thanks to optical image stabilization, Nokia and HTC are both able to keep the shutter open longer to capture more light in an image, even if the scene is dark. This would negate the need for a flash if there's any bit of light, and we're seeing great performance from the Nokia Lumia 920, Lumia 925, Lumia 928, and the HTC One.
Furthermore, where available light is an issue–like in a pitch black environment–some phone-makers are turning to Xenon, rather than LED flash, which can capture colors more accurately than LED and can freeze the frame so you capture the moment, not motion blur. Imagine capturing a person jumping in the dark–with an LED flash, the flash may not be strong enough so you can motion blur in the jump. Not so with Xenon as you can capture the person mid-air without any motion blur. The Lumia 928 has this feature as does the Nokia 808, and Nokia's rumored Lumia 1020 will also support this. Samsung's phone-centric Galaxy S4 Zoom also has a Xenon bulb. Sony's rumored Honami will support this as well.
4. Clever Software
Moving away from hardware, we're expecting the iPhone 5S to have better camera software. We're already seeing huge changes in camera UI and software in iOS 7 loaded onto our iPhone 5, but Samsung has shown that photography can be creative and fun with a number of different modes on the Galaxy S4, including the ability to use both the front- and rear-facing cameras at the same time.
With the Galaxy S4 Zoom, Samsung will also preload with the camera more features that will help amateur photographers and tourists feel at home with the photographic tool. One of those will help identify which settings to use for new photographers and the second will display a number of popular photo spots near landmarks where tourists, or those unacquainted with the area, could easily navigate to in order to capture the best photos.
Nokia, with its rumored Lumia 1020, is believed to be introducing more advanced controls for the camera to target enthusiasts and prosumers.
And Google and Microsoft have both expanded the idea of panoramas. On Google build of Android phones, the Photo Sphere camera mode allows users to capture a 3D 360-degree panorama, similar to what users may see with Google Street View. Microsoft had introduced a similar feature called Photosynth first for its Windows Phone platform as an add-on lens to the native camera app.
5. It's Just Cool to Share
While the iPhone is still the most popular photographic tool according to data analyzed from Flickr uploads, the device's constant pace is, according to some recent studies, becoming more stale with younger users. Younger users are said to find the iPhone less cool, chic, and hip than when it was first introduced in 2007, and Apple really needs to make some changes to reverse its waning image with its younger consumers.
To do that, updating the camera experience will be a big first step as young people like to share and document their lives to social networks, like Vine, Instagram, Facebook, and Twitter. Moreover, the increase in available free cloud storage is making sharing higher resolution photos easier, with Flickr having recently announced 1 TB of free photo storage on its site. Apple could do more to maintain its leadership with mobile photography–the company was one of the first to introduce a capable camera on a smartphone, though lately it has lagged behind some of its rivals.
Why It May Be Impossible for Apple to Design a Better Camera
Apple has made a name for itself in creating slim, attractive designs thanks in large part to famed hardware designer Jony Ives. The problem with slim and thin is that it may not be able to accommodate a better camera as complex optics systems, optical image stabilization mechanisms, and larger camera sensors (not just more megapixels), require more space in the form of depth, or thickness, in a phone. To compromise, some manufacturers have used a camera hump–like that found on the Nokia 808–to create a slim device but accommodate still a powerful camera. HTC, on the other hand, uses a pyramid design to create the illusion of thinness. Flipping the phone so that the back is facing up, the HTC One is thickest in the center portion where the camera module is housed, and tapers to a slim finish towards the sides.
Apple can surely keep up with the megapixel race–Samsung and Sony implemented a 13-megapixel sensor in their thin designs–with the iPhone 5S's slim figure, but including a much larger sensor size, such as that used by Nokia to allow for better control of the camera and to let more light in, may not be possible without adding more bulk or a camera hump.
And image stabilization mechanisms also take up space. Nokia's Lumia 920 was criticized for being a brick of a phone for its weight and thickness, but the design compromise was made to accommodate OIS, a feature that helps users take better photos and videos. Apple may miss out on some of these innovations by focusing too much on design.

This article may contain affiliate links. Click here for more details.