iPhone 5s vs. Nexus 5: What to Expect
Last week, Apple launched one of the most anticipated smartphones of the year in the iPhone 5s, it's new flagship that has replaced the iPhone 5. Later this year, Google is expected to launch a highly anticipated smartphone of its own, an iPhone 5s competitor that is currently being called the Nexus 5. Here, we take a look at close look at what buyers should expect from their match up.
In 2012, we saw a ton of smartphones come up to the surface, a list that included the Samsung Galaxy Note 2, HTC One X, Samsung Galaxy S3, Nexus 4 and the iPhone 5. While all of these were spectacular releases, those last two, the Nexus 4 and the iPhone 5, remained two of the best smartphones for most of 2013. And for good reason.
The iPhone 5 brought a number of big time upgrades along with it. Instead of glass and plastic, the device featured a premium design made of glass and aluminum. It introduced a new 4-inch Retina Display to the world. It was the first device to feature Apple's new Lightning dock standard. And it was the first iPhone to feature 4G LTE data speeds. In 2013, we saw the device hit T-Mobile's network for the first time, setting the stage for a new iPhone in 2013.
The Nexus 4 came later in the year and without 4G LTE data speeds. However, it made up for that with its stellar hardware, its vanilla Android, and most importantly, its extremely cheap unlocked price tag that allowed users to buy it off-contract and take it to AT&T or T-Mobile without paying an exorbitant price. The Nexus 4 started at $299, a steep drop from the iPhone 5's $650 unlocked price.
A few weeks ago, Google discontinued the Nexus 4, a sign that something new is on the way. A few days ago, Apple released the iPhone 5s, the iPhone 5's successor and a device that will be coming to take on whatever Google launches later in the year.
Rumors suggest that it will be a Nexus 5 and here, we take a look at how these devices stack up so far. Here is what to expect from the match up between the iPhone 5S and the Nexus 5.
Release Date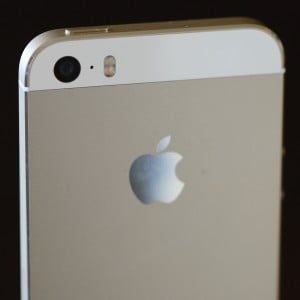 Earlier this month, Apple announced the iPhone 5s on stage and tagged it with a September 20th release date. Surprisingly, the company did not offer a pre-order for the iPhone 5s, forcing buyers to wake up early to buy or head down to retail stores for a chance to pick up the iPhone.
Unsurprisingly, shoppers turned out in droves to pick up Apple's brand new smartphone. In fact, thanks to demand, the gold iPhone 5s shipping date has been pushed back to October and November for consumers in the United States, meaning, the gold iPhone 5s may come back into stock right around the time the Nexus 5 touches down.
Rumor has it, the Nexus 5 is going to be touching down in October. Here are all of the signs that point to a Nexus 5 launch date some time next month.
Every Nexus 5 launch rumor points to October or Q4.
Android 4.4 KitKat was all but confirmed for October. Nexus smartphones typically launch with new software.
Both the Nexus 4 and Galaxy Nexus were announced in October.
Google will likely get the device out ahead of the holiday shopping season and Black Friday.
The device has been passing through certifications which are necessary roadblocks to release.
Nexus 4 was discontinued.
Nothing is set in stone of course but it's looking like October is the month. Rumors suggest October 14th could be the day that Google announces the new Nexus 5 but that still isn't confirmed.
Should the Nexus 5 arrive in mid-October, it will likely arrive in late October or early November. Google typically puts some space in between launch and release so buyers should expect the device to be out a few weeks after it arrives.
In short, the iPhone 5s will have been on shelves for a month or so, though, the gold iPhone 5s may just be returning to stock.
Design
The iPhone 5s display steals the design of the iPhone 5. That means that it offers a beautiful industrial design that is made of glass and aluminum and is both thin and lightweight.
Apple's new iPhone is a mere 7.6mm thin and it weighs only 112 grams, far lighter than most smartphones on the market, including the Nexus 4 and the Samsung Galaxy S4.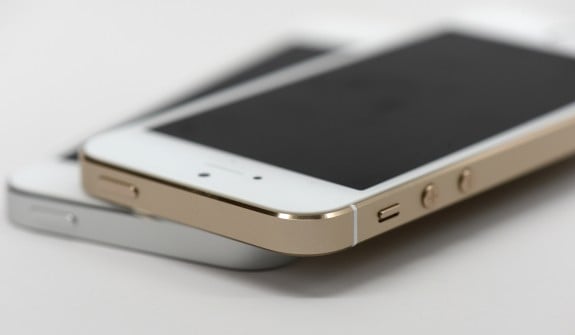 Google has not shown a willingness to put a premium design on its Nexus smartphone, instead, choosing to stick with plastic dominated designs, possibly in an effort to keep the price down. As it showed with the Nexus 4, which used plastic and glass, a device doesn't have to be metal to look great.
Nexus 5 leaks show a device that resembles the Nexus 4 from the front with its plastic face but in the back, the device looks more like the Nexus 7 with what appears to be a black matte material with a large Nexus logo plastered across the back.
With the Nexus 7, Google made some tweaks to its dimensions, making it more lightweight than its predecessor. We still don't have exact dimensions of the  Nexus 5 but we expect it to be heavier than thicker than the iPhone 5s.
Display
The iPhone 5s retains the same 4-inch Retina Display that was found on the iPhone 5. That means that it boasts a screen resolution 1136 x 640 with a 326 pixel-per-inch count. It also offers a 16:9 aspect ratio that means that videos will be widescreen and won't get cut off with black bars that were found on versions of the iPhone below the iPhone 5.
We expect the Nexus 5 display to offer support for full HD resolution, meaning 1080p, which will be fantastic for those that love to watch videos on their smartphone. Consumers should expect a high pixel-per-inch count as well, the Nexus 4 had one even though it only supported 720p, which means that text, photos and more should look fantastic.
The size of the Nexus 5 display is still unknown but it's likely that it will be be much larger than the iPhone 5s display. Last year's Nexus 4 used a 4.7-inch display and the device that we've seen leak out appears to have a screen that is around the same size.
Nexus 5 rumors have suggested a display that is around 5-inches or so, and that makes perfect sense, given that just about every flagship Android phone on the market has a large display.
Camera
Apple's iPhone 5s still uses an 8MP iSight camera, but it is an improvement over the iPhone 5′s camera thanks to the inclusion bigger pixels. The iPhone 5S camera also uses a f/2.2 aperture which, combined with the bigger pixels, lets more light in, something that leads to higher quality photos.
We've found that this means better quality photos in low light, an area where many smartphones, including the iPhone 5, have struggled. The device is also equipped to shoot slow-motion video capture, continuous burst shots, and a better equipped flash that offers more natural looking colors.
An iPhone 5s camera sample can be seen below.
Don't expect the Nexus 5 camera to be a slouch. An FCC filing suggests that it could rock the same 13MP camera sensor as the LG G2, its rumored reference device.
If true, it could come with optical image stabilization, something that will allow the lens to move inside the Nexus 5 when the phone senses movement. When it detects movement, it can react and hopefully negate the shake of the phone while in hand.
Both devices should come with solid cameras. The Nexus 4 camera was comparable to the iPhone 5's and it's possible that we could see Google deliver another camera experience that's on par with the iPhone's.
Specs
The iPhone 5s comes with some other powerful specifications as well. First, it utilizes a new A7 processor that delivers high-performance, 64-bit support, and helps to maintain the same great battery life found on the iPhone 5s. The processor also helps to keep iOS 7 snappy, even when tons of applications are opened all at once.
Apple's new iPhone also features three storage variants, 16GB, 32GB, and 64GB, though it doesn't feature a slot for expanded storage. It also doesn't offer a removable back, something that prevents users from installing an extended battery.
Finally, another key iPhone 5s spec is the fingerprint reader that is embedded in the home button. The fingerprint reader works with iOS 7 to keep the device secure and to deter thieves from stealing the device.
We haven't seen any evidence that suggests that the Nexus 5 will have a fingerprint reader on board. So, it could be that users will have to rely on the on board software features for security.
We expect Google to offer the Nexus 5 in two variants, like the Nexus 4 and Nexus 7, with 8GB/16GB or 16GB/32GB being the possible variants. Google sold a ton of 8GB models and it could be that it looks to offer it in that size again.
An FCC filing for the LG D820, a device though to be the Nexus 5, showed a larger battery than the Nexus 4, a non-removable back, and lack of a microSD card slot. So it's looking like these two devices will be comparable in those areas.
Finally, the filing also revealed a Snapdragon 800 quad-core processor from Qualcomm, a powerful chip that will ensure great battery life and performance on the Nexus 5.
Software
The iPhone 5s runs Apple's iOS 7 software which can be seen in the video below.
iOS 7 is Apple's brand new operating system and one that comes with a brand new look along with brand new features for iPhone 5s owners and owners of Apple's older smartphones. iOS updates come directly from Apple and they are spaced out over the course of a year as Apple works to fix bugs and deliver a few new features to owners.
We fully expect the iPhone 5s to get the same kind of support that past iPhones have received, meaning, it should get iOS updates for three years before Apple stops support.
The Nexus 5 will undoubtedly run Android 4.4 KitKat, a piece of software that while official, is still very much in the shadows. While we still don't know exactly what will be on board, rumors suggest that it will feature updates for older devices, fragmentation changes including screen resizing, Miracast updates, color changes and new notification widgets.
Leaked Android 4.4 KitKat photos appear to show a user interface that uses a flatter look, much like Apple's new operating system, iOS 7. The screenshots are credible, but unconfirmed.
What is for sure though is that the Nexus 5's software will be vanilla, meaning, it will be pure Google software. The Nexus 5, because it's a Nexus, will also come an unlocked bootloader for customization purposes and swift updates that will come straight from Google, rather than from a carrier.
Carriers
One of the strengths of the iPhone 5s is its carrier selection. AT&T, Sprint, T-Mobile and Verizon currently boast the iPhone 5s on their 4G LTE networks. C Spire Wireless will release the iPhone 5s on October 1st and U.S. Cellular, the nation's fifth largest service provider, will unleash the iPhone 5s sometime in the future, it's just not saying when.
The Nexus 5 may not be so lucky. While the FCC filing for the device suggests that it will have 4G LTE data speeds, something that the Nexus 4 did not have, it also suggests that it will have support for AT&T, Sprint and T-Mobile. Support for Verizon's network was nowhere to be found.
At the very least, Google has shown a commitment to AT&T and T-Mobile with its Nexus products so those are all but confirmed. And if Sprint is thrown into the mix as well, that's a bonus. However, those may wind up being the only compatible Nexus 5 carriers.
There are rumors of a Motorola Nexus smartphone and it could be that that is going to be Verizon's model. If true, it, like the rumored LG Nexus 5, would likely be limited.
Price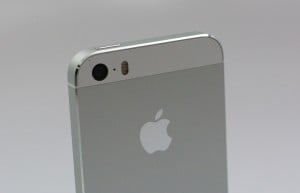 As expected, Apple did nothing to change up the pricing of the iPhone 5s. Rumors suggested that the company could produce an 128GB iPhone 5s model but those didn't pan out.
Instead, buyers are going to find the same pricing that we've seen year-after-year. Apple's new iPhone starts at $199.99 which will net consumers a 16GB iPhone 5s on-contract. Off-contract, the iPhone 5s will start at $650, the same as the iPhone 5.
The only thing we've heard about the Nexus 5 pricing is that it will be given a mid-range price. No elaboration. Google knows that one of the Nexus smartphones strengths is its cheap unlocked price so we have to imagine that it will be keeping the price lower than the unlocked price of the iPhone 5s. By how much, well, that's hard to say.
Last year's Nexus 4 started at $299 and $350 and then dropped down to $199 and $250 shortly before it was discontinued. It could be that Google keeps the price the same, like Apple, but our gut says that it will up the price of the Nexus 5. Here's why:
Increased Nexus 7 price.
High-resolution displays are expensive.
LTE allows it to up the price.
There is no doubt that the Nexus 5 will be cheaper, unlocked, than the iPhone 5s. And if we had to take a shot in the dark, we'd say that Google will price the Nexus 5 somewhere around $399 and $450 if there is a second model.

This article may contain affiliate links. Click here for more details.