With an iPhone 6 launch date set for September 9th, we want to take a look at all of the cold hard iPhone 6 details. Here, we take a look at some of the more important facts that prospective buyers need to be aware of as we push closer to the fall and the rumored iPhone 6 release date.
Last September, Apple took the stage and announced two brand new iPhones, the flagship iPhone 5s and the plastic but colorful iPhone 5c. The iPhone 5s and iPhone 5c joined the iPhone 4s in Apple's official iPhone lineup, a lineup that continues to be a force nearly a year later. And while the iPhone 5s and iPhone 5c continue to reign as two of Apple's best iPhone options, their reign should be coming to an end soon.
For months, rumors have touched on the iPhone 6 launch date, iPhone 6 release date, iPhone 6 specs, and other assorted iPhone 6 details. And as we move deeper into the year and towards Apple's typical iPhone release window, we've started to see those iPhone 6 rumors start to firm up ahead of Apple's inevitable announcement. It has been enough to put our heads on a swivel. So we can only imagine how some consumers, particularly those that don't follow the smartphone cycle, might be feeling right now.
With an iPhone 6 announcement rumored for early September, consumers are starting to gear up for a potential purchase. And we want to make sure that those people are as informed as humanly possible prior to Apple's announcement. Here, we want to take a look at 10 iPhone 6 facts in an effort to prepare prospective iPhone 6 buyers for September.
Now Is Best Time To Sell Your Old iPhone
Fact. Right now is the best time to sell your old iPhone. Gazelle, one of the leading smartphone trade-in sites, recently announced that it's offering a 50 day price lock guarantee that ensures you get top dollar for your old iPhone ahead of the iPhone 6's launch date.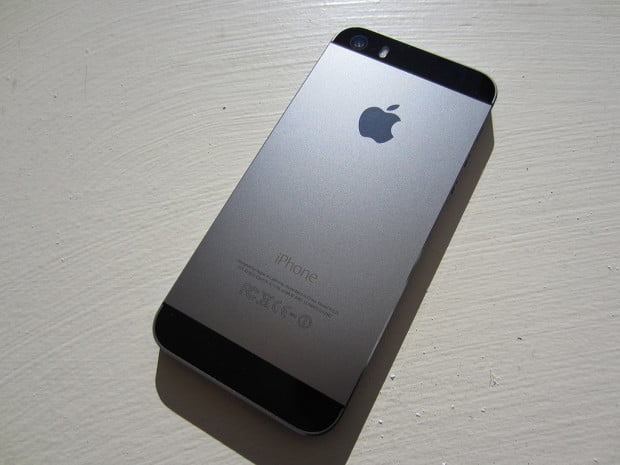 What this means is that "you can lock in pre-event pricing between now and September 9 but hold onto your current phone until after you receive your new iPhone." That's absolutely huge for those that are thinking about selling off their current smartphone in favor of the iPhone 6. This is something to keep in mind as we push towards September 9th because the sale of an iPhone could certainly help to pay for a new one.
iPhone 6 Launch Date
Fact. Every single iPhone 6 launch rumor points to an announcement in September. Fact. Both The Wall Street Journal and Recode, both of which have provided credible iPhone launch dates in the past, both say that the iPhone 6 announcement will take place on September 9th. Apple itself hasn't confirmed that date but companies like Gazelle are operating like that's going to be the day. As they should.
Apple typically shoots out media invites about a week or two ahead of its launch day so we expect the invites to arrive sometime in the beginning of September, probably somewhere around September 3rd. At this point, barring an unforeseen disaster, Tim Cook and company should take the stage on September 9th and announce the iPhone 6.
iPhone Release Dates
Fact. iPhone release dates always come in and around two weeks after the announcement date. Going back several years, you'll notice the pattern. It's an Apple trademark and it's something that consumers have come to expect and unsurprisingly, iPhone 6 release date rumors have centered around late September.
iPhone 6 release rumors have continually put the 4.7-inch iPhone 6 model's release inside of September and more specifically, on Friday September 19th. Fact. Last year's iPhone 5s arrived on September 20th which just so happened to be the third Friday of the month.
iPhone 6 release rumors suggest that we could see a delayed release for the larger 5.5-inch iPhone 6. Rumors have centered around October and November though they remain unclear. At this point, given Apple's history and given all of the rumors, we're fairly certain that we'll see Apple release a new iPhone in September. If it doesn't it will deviate from a pattern that it has used every year since the first iPhone.
Samsung Galaxy Note 4 Launch
Fact. The Samsung Galaxy Note 4 launch date is set for September 3rd. Samsung didn't outright confirm the date with the Galaxy Note 4′s name attached but the invite makes it clear that its Unpacked 2014 Episode 2 event will center around the Galaxy Note 4.
If you need more proof, Samsung only uses Unpacked events for its flagship smartphones. That list is a short one and includes the Galaxy S and Galaxy Note. Last year, we saw Samsung utilize two Unpacked events dubbed Episode 1 and Episode 2 and this year's Galaxy S5 Unpacked event was named Unpacked Episode 1.
So why does this matter to prospective iPhone 6 users? Simple. The Galaxy Note 4 is almost certainly going to be a top rival for the iPhone 6 due to its massive display and superpowered specs. It's a device that is confirmed for September 3rd and a device that could potentially match the iPhone 6 release date in September.
New Design
Fact. Apple always changes its iPhone designs after two years of use and unsurprisingly, there is an overwhelming about of evidence pointing to an iPhone 6 redesign. For months, we've seen iPhone 6 design rumors point to a redesign and in recent weeks, those rumors have firmed up.
iPhone 6 rumors have continually pointed to a redesign and recently, we've seen rumors and leaks align around some very specific iPhone 6 design details. Apple's new iPhone 6 design is rumored to feature more metal than the iPhone 5s, ditching the glass top and bottom parts on the back of the phone for a full metal back cover. It's also rumored to be thin, perhaps as thin as 7mm, and feature a front panel that's protected by sapphire material.
Apple's iPhone 6 is also widely expected to have a Touch ID fingerprint sensor, a feature that arrived on the iPhone 5s. VentureBeat claims that Apple will introduce improvements that will speed up read times and improve accuracy. We've seen enough Touch ID rumors emerge over the past few months to sink a battleship. It's all but confirmed at this point.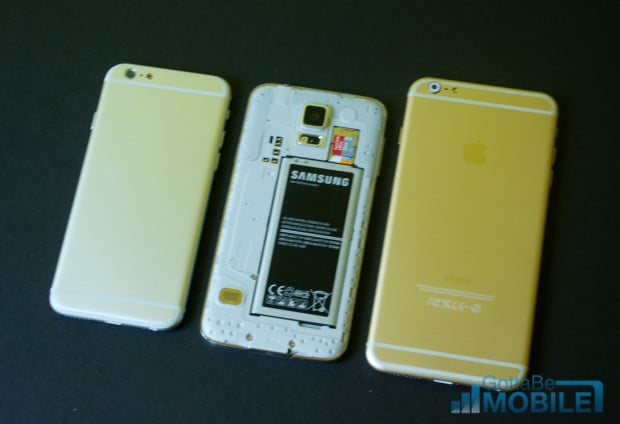 The new iPhone itself has yet to leak out but we were able to go hands on with Spigen's upcoming iPhone 6 case ahead of time. The video below will give you a pretty good idea about what to expect from the iPhone 6 design. The mockup is based on rumors but there is a chance that Spigen is armed with inside info. After all, it released a Nexus 5 case early and it proved to be deadly accurate.
At this point, we'd be shocked if all of these rumors were wrong. We'd be even more shocked if Apple kept the iPhone 5's industrial design around for another year given that it has never done that in the past.
Larger Screen Sizes
Fact. Every single iPhone 6 leak and rumor points to larger displays.
iPhone 6 rumors continue to point to a brand new higher-resolution Retina Display that measures both 4.7-inches and 5.5-inches. Apple's iPhone 6 will also reportedly better resolution that could lead to crisper, better looking content. iPhone 6 rumors continue to hammer away at these two sizes in particular and when there is smoke there is typically a ton of fire.
It also helps that Thailand's National Broadcasting and Telecommunications Commission (NBTC) recently confirmed that two iPhone 6 models are on the way. The disclosure reportedly has led to a meeting with Apple. This all but confirms the arrival of two new iPhone 6 models, both of which are expected to arrive with larger displays.
iPhone 6 Specs
Fact. Apple swaps out iPhone hardware specs every year. In particular, the company typically upgrades the camera and processor so that the device can keep up with the competition over a 12 month stretch. We've heard a lot of about iPhone 6 specs but we'll focus on the two that are almost certainly going to arrive with the new iPhone release.
Apple's new A8 64-bit processor has been rumored many times throughout the year and it appears to be a lock for the new iPhone. Rumors also suggest that the 5.5-inch model could actually be clocker faster than the 4.7-inch iPhone 6 which makes sense given the larger display.
We're also expecting the usual upgrades to the iPhone and Galaxy Note 4 rear cameras though rumors are still a bit blurry. iPhone 6 rumors point to a better camera in 2014, but it isn't clear what Apple plans to do. Rumors currently focus on several upgrade options including:
8MP sensor with bigger pixels
13MP sensor from Sony
Optical Image Stabilization or Electronic Image Stabilization
None of that is confirmed but given Apple's history, the processor and camera should be two areas where the iPhone 6 outshines the iPhone 5s and perhaps, top of the line Android smartphones.
iOS 8
Fact. New iPhones always come equipped with the new version of iOS. In this case, the iPhone 6 will run iOS 8, Apple's new software update that's pushing towards its own release in September. Those unfamiliar with iOS 8 will want to take a look at our detailed iOS 8 vs iOS 7 comparison. No change the iPhone 6 comes with iOS 7 on board.
Carriers Are Prepared
Fact. Carriers are prepared for the arrival of the iPhone 6.
For instance, should Apple decide to offer VoLTE support with iOS 8, carriers like Verizon will be ready to accommodate. The nation's largest service provider says that it will launch Voice Over LTE service by December. So, if iOS 8 offers VoLTE support, we could see Verizon iPhone 6 users gain the ability to surf and talk at the same time.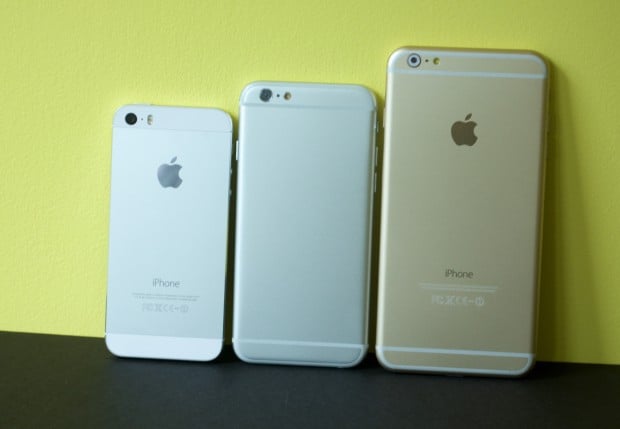 T-Mobile is also prepared for the iPhone 6. CEO John Legere recently said that he thinks the carrier will be able to attract tons of consumers thanks, in part, to the consumer friendly initiatives it has introduced over the past couple of years. Those include solid off-contact pricing, fast LTE data speeds, a nice backup HSPA+ 42 network, and enticing data plans. The carrier will also pay ETF fees for those making a switch.
Apple Stores will reportedly open up iPhone sales to carrier upgrade programs including AT&T Next, T-Mobile Jump and Verizon Edge. This hasn't happened yet but carriers themselves are ready to offer the iPhone 6 with these upgrade programs.
iPhone 5s Price
Fact. The iPhone 5s will be extremely cheap when the iPhone 6 arrives and most likely cheaper than the iPhone 6 itself. The iPhone 5s, like the iPhones before it, started at $199.99 on-contract. Now, a year after its release, we've seen retailers like Walmart drop it down in price. Walmart, for instance, charges just $99 on-contract. That's a permanent price drop.
Apple never keeps its flagship devices at flagship price points once a new iPhone rolls around so we should see Apple knock the iPhone 5s price down if it decides to keep it around. This is something consumers will want to keep in mind, especially those that might not be keen on a larger screen iPhone.

This article may contain affiliate links. Click here for more details.