iPhone 6 Plus vs Galaxy Note 4: 5 Things You Must Know Now
With the iPhone 6 Plus now out on shelves and the Samsung Galaxy Note 4 release date confirmed for next month, consumers in the United States and around the world are weighing the iPhone 6 Plus vs. Galaxy Note 4. In this comparison, we take an updated look at the key details buyers should focus in on ahead of the Galaxy Note 4 release.
Earlier this month, Samsung and Apple took to the stage to announce their brand new smartphone releases. First, it was Samsung and the Galaxy Note 4, its flagship that will replace the Galaxy Note 3 as the company's flagship big screen smartphone. The Galaxy Note 4 and its high end features make it an appealing device and a device that's worthy of consideration this fall.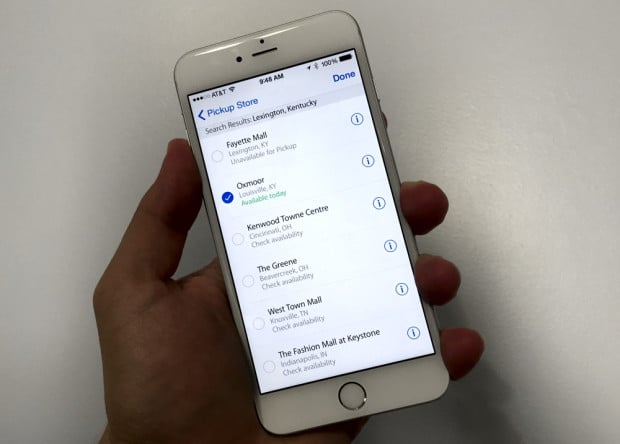 This year, Apple did not let the Galaxy Note series go unchecked. At its event on September 9th, the company unveiled two new iPhone 6 models including the iPhone 6 Plus, a 5.5-inch iPhone that joined the iPhone 6 on shelves on September 19th. The iPhone 6 Plus, its big screen, and its powerful features make it one of the more intriguing smartphones on the market and a true competitor to Samsung's Galaxy Note 4.
The Samsung Galaxy Note 4 release date is confirmed for October and with a few weeks to go before its arrival, we want to help consumers prepare for its release. Here, we focus in on the Galaxy Note 4 vs. iPhone 6 Plus and take a look at the key things buyers need to know about as we prepare for the Galaxy Note 4's arrival.
S Pen is a Very Big Deal
If you haven't already focused in on the Galaxy Note 4's S Pen, now is the time to do so. Both the iPhone 6 Plus and Galaxy Note 4 come with big, beautiful screens but there are a few key differences that you'll want to look at before coming to a final decision on your next smartphone. The first is the S Pen, Samsung's bundled stylus that is much more than you standard stylus.
The S Pen is the Galaxy Note series' bread and butter and one of the features that helps to separate it from other big name smartphones. It's a feature that many people love but it's also a feature that some Galaxy Note users end up neglecting in the long run. Before coming to a decision on the Galaxy Note 4 vs. iPhone 6, figure out which one you are.
Samsung's made some significant improvements to this year's S Pen including increased sensitivity to make the note taking experience on the Galaxy Note 4 feel more like writing on paper. More sensitivity also leads to better looking text from handwriting. Samsung's also made some significant improvements to the S Pen's applications including, Air Command, S Note and Voice Memo, and more.
Tons of people love these features, we ourselves love these features, but they're not for everyone. The S Pen is an integral part of the Galaxy Note experience and you'll want to figure out if you're going to use it before plopping a ton of money down on the Galaxy Note 4. It's one of the biggest differences between these two phones.
Galaxy Note 4: Mature Big Screen Software
After using both devices, it's clear that Samsung has done this whole big screen smartphone thing before. The Galaxy Note 4 is the fourth-generation Galaxy Note and over the years, the software on board has done a ton of maturing. This maturation includes features, tweaks and enhancements that truly take advantage of the device's screen real estate.
One such feature is Multi-Window View. Multi-Window View, at its most basic level, allows users to run multiple applications on screen at the same time. With the Galaxy Note 4, Samsung has made some admirable changes including the ability to access applications in full, split or pop-up screens. Galaxy Note 4 users will now also be able to reposition apps on the screen with just one swipe. The feature can be seen in the video below.
Samsung's note taking software including S Note also takes full advantage of the device's massive screen. What we're getting at here is that the Galaxy Note 4 display comes with a ton of purpose, thanks to years of software changes. It's far more than just a big, pretty screen.
The iPhone 6 Plus display is huge, and gorgeous, but it doesn't come with this kind of firepower. Apple's software, like Samsung's, will mature but you need to decide if you're willing to wait for that to happen.
Galaxy Note 4 Release Date is Close
While it might be tempting to pull the trigger on one of these smartphones from the comfort of your own home, we advise all of you to wait until you can go hands on with the Galaxy Note 4 and the iPhone 6 Plus. Right now, you can't but that's going to change in a few short weeks.
The Galaxy Note 4 release date in the U.S. is confirmed for October 17th. At that time, stores should have both devices stocked and demo units available. If you're able, go down to your local retailer and go hands on. Try out the Note 4's S Pen. Try out the multitasking on both devices. Play around with the operating systems as a whole. And make sure to hold both in one hand.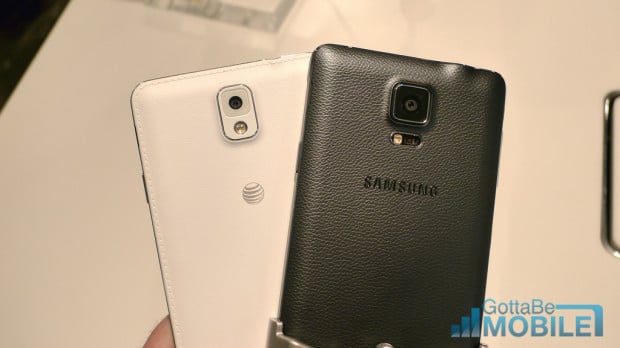 What it comes down to is comfort. Which phone do you feel more comfortable with. And you won't be able to make that decision from behind a computer screen.
iPhone 6 Plus Price vs. Galaxy Note 4 Price
The Galaxy Note 4 and the iPhone 6 Plus are both expensive smartphones. The iPhone 6 Plus starts at $299.99 on-contract and goes up to $499.99 on-contract for the 128GB model.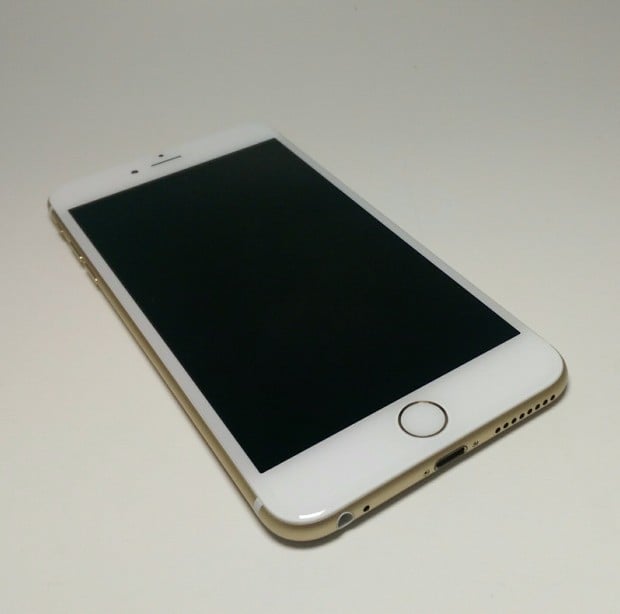 While we had to wait a few weeks, we now know that Samsung's Galaxy Note 4 will match the base iPhone 6 Plus model in price, at least at some carriers. AT&T and Verizon will charge $299.99 for the 32GB Galaxy Note 4. That's the same as the 16GB iPhone 6 Plus. Sprint is going to charge a little more and its Note 4 sits at $350. T-Mobile charges $0 down for the time being while U.S. Cellular has yet to reveal its price. We expect it to fall in line with the others though.
One thing to note. iPhone 6 Plus deals are scarce. We're expecting Galaxy Note 4 deals to be far more widespread in October, November and December, another reason to take a wait and see approach with these two big name smartphones.
iPhone 6 Plus Carriers vs. Galaxy Note 4 Carriers
Finally, note that the iPhone 6 Plus comes with far more carrier options than the Galaxy Note 4. The Galaxy Note 4 comes with five (AT&T, Sprint, T-Mobile, U.S. Cellular, and Verizon) while the iPhone 6 Plus comes with an absolute ton.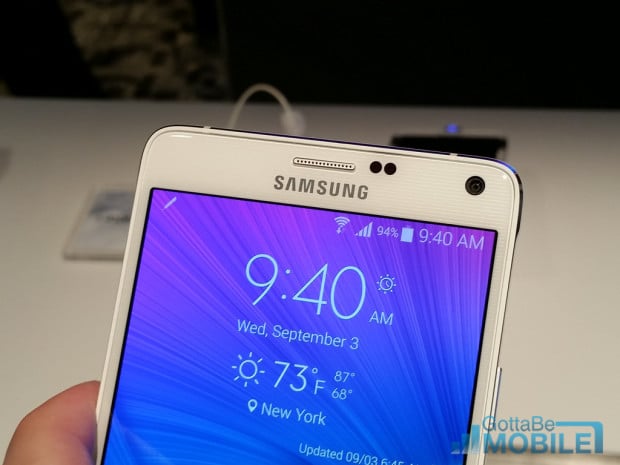 This might not seem important to many of you but it is. What this means is that you're going to have a lot more flexibility when it comes to choosing your iPhone 6 Plus network and iPhone 6 Plus data plan. The up front costs will be relatively similar but network size, customer service and data plans are going to be huge factors in your upcoming purchase.
The Galaxy Note 4 is very limited and that's something you need to know before it arrives in the United States in just a few short weeks.

This article may contain affiliate links. Click here for more details.