11 iPhone 6 Pre-Order Tips
At the stroke of midnight tonight, Apple and its partners will start iPhone 6 pre-orders and iPhone 6 Plus pre-orders ahead of the iPhone 6 release date next week. With just hours to go before the iPhone 6 pre-order date, we want to share some tips, tips that could help those that should help those lookng to order early.
Earlier this week, Apple finally introduced its brand new iPhone release. The company's new iPhone is dubbed iPhone 6 and it will be coming in two different versions: The 4.7-inch iPhone 6 and the larger 5.5-inch iPhone 6 Plus. The two devices become the company's flagship models, taking over for last year's iPhone 5s which now drops into the company's $99 slot.
Both iPhones are attractive smartphones. The iPhone 6 and iPhone 6 Plus both come with sleek and slim metal designs, A8 processor, upgraded cameras including Optical Image Stabilization on the iPhone 6 Plus, tons of storage options, Retina HD displays, a number of different price points, major U.S. carrier options, and Apple's new iOS 8 operating system. They immediately become two of the top smartphones on the market and two devices worthy of a look.
Read: iPhone 6 Pre-Orders: Apple Store Down, Dates Slip.
In fact, these phones are so appealing that many consumers are ready to buy now. Fortunately, the iPhone 6 and iPhone 6 Plus both go on sale tonight. Apple and its partners will start taking iPhone 6 pre-orders starting at Midnight tonight. Those that have taken part in an iPhone pre-order know how crazy it can be. Those pre-ordering an iPhone for the first time have probably heard how intense the start of sales can be.
Read: Don't Make This iPhone 6 Pre-Order Mistake
Well, we want to make things a little easier on those looking at a iPhone 6 pre-order or an iPhone 6 Plus pre-order. We've been through many, many Apple pre-orders and consider ourselves seasoned veterans. And like good veterans, we want to share some of our iPhone pre-order tips ahead of tonight's iPhone 6 pre-order date.
Here are 11 iPhone 6 pre-order tips that you should have in mind in the hours and minutes leading up to the start of iPhone 6 pre-orders.
Get Online Early
iPhone pre-orders are insane. Every year. The iPhone 6 and iPhone 6 Plus releases should be no different. They're widely talked about, they look like solid successors to the iPhone 5s, and hey, they're iPhones. We expect tonight's iPhone 6 pre-order to get a bit wild which means that if you want an iPhone 6 right now, you'd better be prepared.
The first thing you're going to want to do is show up early. Don't log onto the computer at 11:59PM expecting to have this all handled. Get on early, get prepared, get your proper windows open, do your homework, and don't rush into things. We recommend getting on at least an hour before pre-orders start so that you have everything in line before the clock strikes midnight.
Gather Your Information
One of the other big steps that you should take before the start of iPhone 6 and iPhone 6 Plus pre-orders is a gathering of information. This is the root of many, many iPhone pre-order issues and it's a big reason why some people miss out on a pre-order. You simply need to have your information ready, accurate and in front of you before pre-orders kick off.
This means that you need your primary logins. That means Apple ID and or your login for your specific carrier. You will get asked to log in before you buy the iPhone 6 or iPhone 6 Plus so this information is vital. You'll also want to have your billing information handy, your payment method locked and loaded, and you'll also need the Social Security Number of the primary account holder.
For those of you still on your parents plan, you'll need to get in touch with them ahead of time because we doubt they're going to be awake at Midnight to hand that information off to you. Well, that is, unless they too are ordering the iPhone 6.
Get all of this information in the hours before the iPhone 6 pre-order. You'll increase your chances of getting the iPhone 6 or iPhone 6 that you want by quite a bit.
Decide Which iPhone You Want Beforehand
And that leads us into our next iPhone 6 pre-order tip. Before Midnight strikes, you should know exactly which phone you are buying. Decide on the carrier, decide on the color, decide on the storage.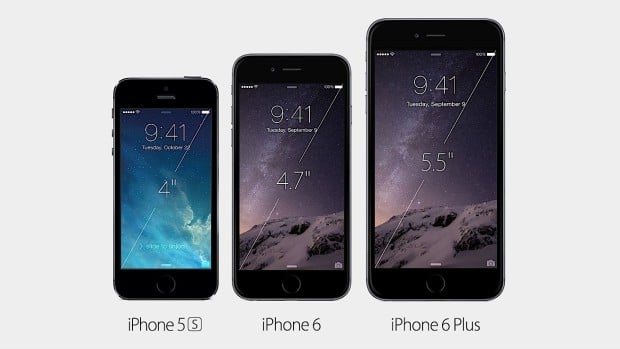 There is a very good chance that the iPhone 6 and the iPhone 6 Plus will sell out within hours of going on sale and if you go into the pre-order knowing exactly what you want, there's a very good chance that you're going to come out of the scrum with the iPhone that you want.
Have a Backup Plan
You should also have a backup plan. We're expecting the iPhone 6, and in particular the iPhone 6 Plus, to sell like hotcakes. In particular, the 16GB gold models of both phones should go very quickly, followed by the gold versions of the 64GB models. If you are thinking about these storage or color options, you should have backup storage and colors in mind. Everyone should, really.
This does not mean that you should ditch a specific iPhone model for the other though. Decide on that ahead of time. There are some big differences between the two. The device itself is something that you should not settle on. Storage and color are much smaller details.
Try Apple First
If you're planning to pre-order an iPhone 6 tonight, we would try the Apple Store first. Typically, Apple's website is more stable than carrier websites and it's much easier to navigate.
Two years ago, for example, AT&T's site was a train wreck during iPhone 5 pre-orders. Apple's site was slow, but on the whole, it was far more reliable than AT&T's or, really, any of the carrier sites.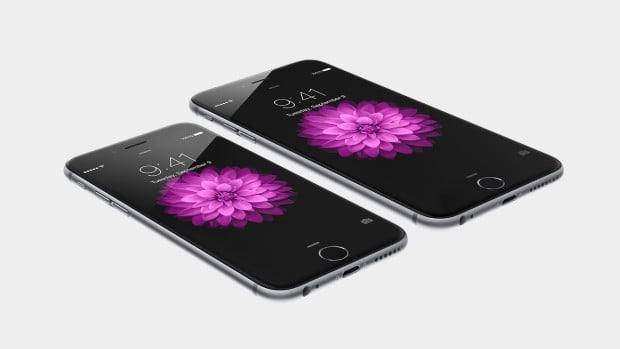 It's also a much easier site to use, something else that makes it the premier option. Anyone that has ever used Sprint's website knows how confusing it can be. Apple's site is as straight forward as humanly possible and it will be the place that iPhone 6 buyers will want to look first, especially if things start going haywire due to heavy traffic.
There's also this. We're pretty sure that if you use the Apple Store, you can ship it to an address that isn't the primary account holder. Carriers will make you ship it to the primary account holder address, Apple should not enforce that.
Pro Tip: Apple Store App
If things start to hit the fan tonight, and they might, one of the best places to turn is the Apple Store application that is available, for free, on Apple's App Store. The app allows iPhone and iPad users to easily buy Apple hardware in the same way they would through Apple's website.
In the past, we've had great success with the Apple Store application. When sites started to buckle under the load during the iPad 3 launch, we were able to stroll into the Apple Store app and purchase one easily.
It's not guaranteed to be stable but like we've said, it has a great track record and it's worth a shot for those that either can't get to a computer, want to order from bed, or simply don't trust websites on iPhone release day. We don't.
In-Store Pre-Orders Available
The iPhone 6 pre-order date comes late. On the west coast, it starts at Midnight. On the east coast, you're going to have to get up at 3AM. That's brutal and many of you either won't want to do it or simply can't because of work or travel. Well, lucky for you, there are some other ways to pre-order Apple's brand new iPhone 6 tomorrow.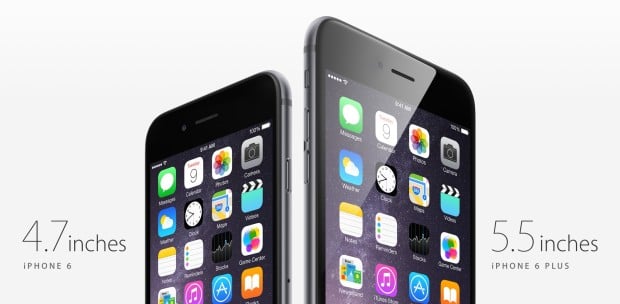 RadioShack, Target and Walmart will be taking pre-orders for the iPhone 6 and iPhone 6 Plus starting tomorrow morning. These are legitimate options for iPhone 6 and iPhone 6 Plus buyers that don't want to deal with tonight's rush and aren't concerned about availability.
We expect non-corporate carrier stores to also take reservations or pre-orders so if you don't want to go directly through Apple or its carrier partners, you might want to check out your local mom and pop cellular store.
Don't Play Around with Accessories
Do not play around with accessories during the iPhone 6 or iPhone 6 Plus pre-order. Tonight is all about speed and accuracy and you're just going to want to get down to it. If you don't, you run the risk of missing out on the iPhone 6 or iPhone 6 Plus you actually want.
Adding accessories to your cart can take time, precious time, so our advice is to simply avoid all of the offers that are going to pop up during your checkout tonight. Those accessories are probably not going to be going anywhere and you'll be able to pick them up in the days and weeks after the iPhone 6 and iPhone 6 Plus go on sale.
You Can Buy AppleCare Later
AppleCare, Apple's internal warranty service, is probably something that you'll want to look into, especially if you work in rugged environments or if you're clumsy with your phone. Keep in mind, you don't need to buy it today. You should have a 30 day window to buy the service.
If you are undecided or haven't done your research, don't feel pressured to add that to your cart tonight. Apple will push it during your purchase but you can choose not to do it and still get it down the road.
Why You Should Pre-Order the iPhone 6 or iPhone 6 Plus
If you're undecided about the iPhone 6 pre-order date, we highly recommend investigating the pros and cons of pre-ordering the iPhone. Many of you probably should pre-order the iPhone 6, many of you probably don't need to.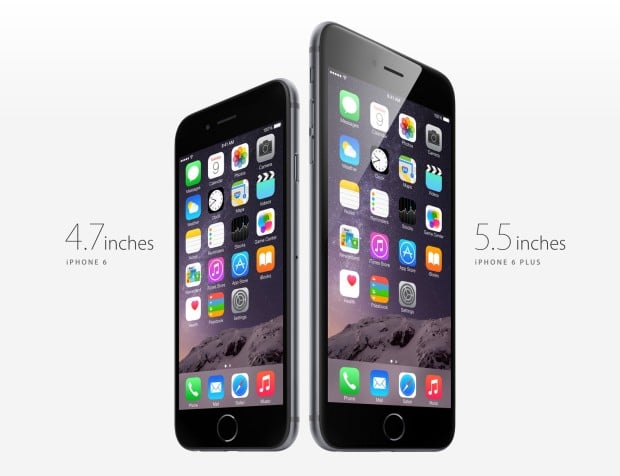 Those of you who are teetering on the edge, should have a look at our reasons why you should pre-order the iPhone 6 or iPhone 6 Plus. It will give you some insight into the benefits and why it might be a good idea.
Why You Shouldn't Pre-Order the iPhone 6 or iPhone 6 Plus
We also recommend taking a look at some reasons why you shouldn't pre-order the iPhone 6 or iPhone 6 Plus. A great many of you will likely beneift from skipping tonight's iPhone 6 pre-order, you just don't know it yet.