iPhone 6 Release: Carrier Shares Very Specific Date
The new iPhone release date is already rumored for September and a carrier is now telling its customers that the iPhone 6 release date could land on September 19th.
For weeks, iPhone 6 rumors and leaks have surfaced, teasing consumers who are going to be in the hunt for a new smartphone in 2014. Rumors suggest that the iPhone 6 will be a massive upgrade over the current iPhone, the iPhone 5s, and that it will be landing sometime later on this year.
iPhone 6 release date rumors almost exclusively point to the fall and a new report from Digitimes suggests that Apple will start production on the rumored 4.7-inch iPhone 6 in July and the rumored 5.5-inch iPhone 6 in August. The information mirrors many of the iPhone 6 release date rumors that we've seen emerge in recent weeks and all signs point to an arrival in and around the same time as the iPhone 5s and iPhone 5.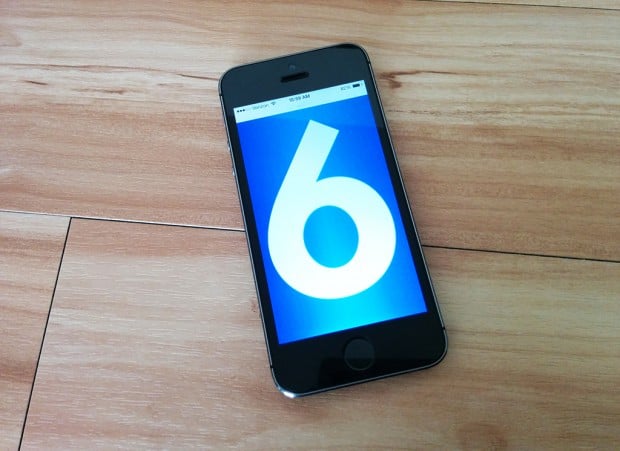 While Apple probably won't be saying anything about the new iPhone release until later this year, one carrier is talking about the iPhone 6 release date well ahead of time. According to apfelpage, customer service representatives from Deutsche Telekom have told customers to prepare for an iPhone 6 release date in September and more specifically, an iPhone 6 release date on September 19th.
The carrier likely isn't privy to inside information from Apple, at least not this early in the year, but the date that it's giving out to customers does make a lot of sense. iPhone 6 rumors have pointed to September for months and September 19th is the third Friday of the month.
Apple typically releases iPhones on Friday and Apple has made the last two iPhones available during a similar time frame. Last year's iPhone 5s and iPhone 5c both arrived on September 20th while the iPhone 5 made its debut on September 21st. So while the September 19th release date does make sense, the carrier is likely issuing this date based on guesswork and rumors and consumers will want to temper their expectations.
Recent iPhone 6 rumors all point to an arrival in the fall, rather than the summer. WWDC 2014 is expected to be the launch pad for OS X and iOS 8 rather than the iPhone. Here is how the latest iPhone 6 release date rumors look.
While sources agree on a new iPhone release this fall, they don't agree on all of the details. Specifically, it's still not clear if Apple will release two iPhone models in August or September.
EMSOne, Reuters, Ming-Chi Kuo, Steve Milunovich from UBS, and a report from The Commercial Times all point to a delayed release for the larger 5.5-inch iPhone 6. The Commercial Times suggests that the 5.5-inch iPhone 6 could have been pushed into 2015 while the others point to a release later in the year.
Ming-Chi Kuo, a respected analyst from KGI Securities and the man who accurately predicted many of the iPhone 5s' features before its launch, claims that the larger 5.5-inch iPhone model will be out in time for the holidays.
While the iPhone 6 rumors continue to swirl, the biggest iPhone 6 leak to date comes from the well-sourced Kuo. Kuo, like many others, believes that Apple has two iPhone models up its sleeve for 2014 and that they will both come equipped with a number of upgrades over the iPhone 5s and iPhone 5c.
iPhone 6 Release Dates – 4.7-inch in September, 5.5-inch in Holiday season.
iPhone 6 Design – Power button on right, narrower bezels, larger iPhone 6 as two-hands needed.
iPhone 6 Camera – No major Megapixel bump, but added image stability.
iPhone 6 Specs – A8, 1GB RAM, Touch ID, 6.5mm to 7mm thickness, NFC.
A recent 9to5Mac report asserts that the iPhone 6 could come with a higher 1794 x 960 Retina Display and the same 16:9 aspect ratio that Apple has applied to its iPhones since the iPhone 5′s release back in 2012. This jump in resolution would lead to better, crisper looking on-screen content.
Deutsche Telekom looks like it will carry the iPhone 6 later on this year but it's still not clear where the new iPhone, or new iPhones, will end up this fall.

This article may contain affiliate links. Click here for more details.