iPhone 6 Release Date Narrows
The highly anticipated iPhone 6 release date continues to narrow thanks to an avalanche of new iPhone 6 rumors that detail Apple's new iPhone release.
For months, iPhone 6 rumors have teased everything from the iPhone 6 specs to the iPhone 6 launch date to the iPhone 6 release date. And in the past couple of weeks, those iPhone 6 rumors have begun to firm up, offering prospective iPhone 6 buyers near concrete details about what to expect from Tim Cook and company in the weeks ahead.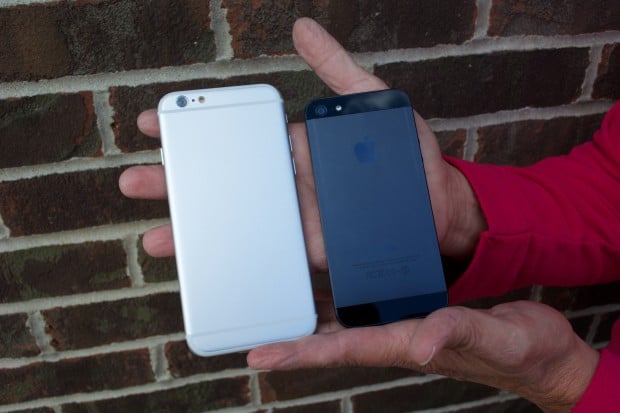 This week, we've begun to see iPhone 6 rumors get very specific as we push towards the fall, towards the inevitable release of Apple's yearly smartphone. Yesterday, a report from Recode outed what appears to be a concrete iPhone 6 launch date and today, a new report from VentureBeat claims more specific iPhone 6 release date details.
The report suggests that the company will take the stage on September 9th and announce both iPhone 6 models that have been floating around for several weeks now. Apple is rumored to have both a 4.7-inch iPhone 6 and a 5.5-inch iPhone 6 up its sleeve for 2014.
The information here aligns with what we've been consistently heard about the iPhone 6 release. That the 4.7-inch iPhone 6 release date will happen in September and that the 5.5-inch iPhone 6 release date could ship weeks later or perhaps, even a month later. A specific date isn't clear for the 5.5-inch iPhone 6 while the 4.7-inch iPhone 6 release has been rumored for September 19th, a Friday that falls in mid-September.
Apple is known for releasing its iPhones in and around two weeks after launch and on Friday. September 19th fits the criteria though a specific date remains out of reach for the time being.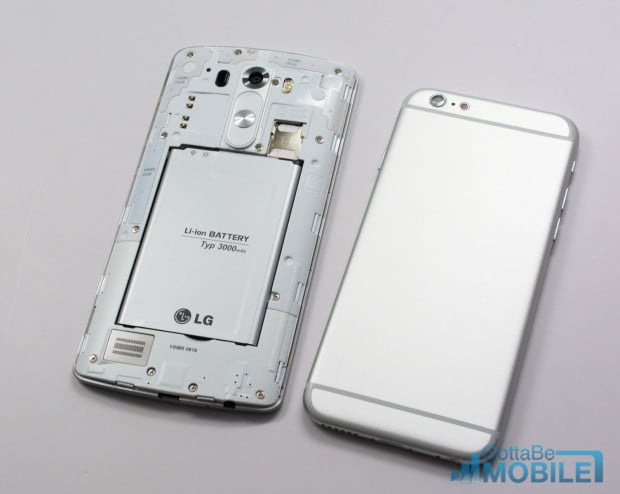 iPhone 6 specs continue to firm up as well. This report echoes early iPhone 6 rumors that point to the inclusion of highly durable sapphire glass displays, a new A8 processor that offers enhanced performance, and faster Wi-Fi known as 802.11ac. 802.11ac has been a staple of Android smartphones for quite some time but it appears that Apple is ready to finally implement it into its flagship smartphone.
NFC, or Near Field Communication, is also mentioned in the report as is a new and improved Touch ID fingerprint sensor. Touch ID appears to be a lock for the iPhone 6 and could also be coming to the iPad later this year inside new iPad Air 2. NFC rumors remain flimsy and VentureBeat is quick to note that while these features might be current, there's a chance Apple could strip features out of the final version.
Apple's iPhone 6 is also expected to feature a number of other changes as well. Leaks have shown that Apple is preparing a brand new design that features a slimmer form factor and more metal. We've also heard that it could come equipped with an M8 co-processor and an improved camera with image stabilization technology.
The device is also expected to run Apple's new iOS 8 update, an update that currently sits in the beta process, and an update that Apple confirmed for the fall. With iOS 8 rumors pointing to a release in September, we've put together a possible iPhone 6 release time line for those that are interested in Apple's brand new iPhone release.
In summary, here's Apple's potential iPhone 6 release timeline:
iPhone 6 announcement on September 9th.
iPhone 6 release date on September 19th. (Or September 26th, another Friday in late September.)
iOS 8 release somewhere between September 9th and September 26th.
Apple's iPhone 6 launch is expected to take place just days after Samsung announces its new Galaxy Note 4, a device that will attempt to challenge the iPhone in the large screen space. Samsung's Galaxy Note 4 launch is scheduled for September 3rd in Berlin, New York City and Beijing, China.

This article may contain affiliate links. Click here for more details.