iPhone 6 Release Date Timeline Emerges
Apple still isn't talking about the iPhone 6 release date but thanks to new information, we can put together a very specific iPhone 6 release date timeline that details everything from the iPhone 6 launch date to the release date to the iOS 8 release date that's expected to accompany the new iPhone release later on in the year.
For months, iPhone 6 release date rumors have swirled teasing prospective buyers with an assortment of dates. And while nothing is confirmed, we've started to see iPhone 6 release date rumors start to firm up as we push further away from Apple's WWDC 2014 and closer to the fall and the company's OS X Yosemite and iOS 8 releases.
iPhone 6 release rumors have been back and forth on dates though a new report from a credible sources helps to solidify Apple's plans ahead of time. In July, a report from 9to5Mac suggested that Apple had tentatively scheduled an iPhone 6 launch in mid-September. Today, Recode confirmed that the company is targeting a September 9th date for the iPhone.
A few weeks from now we'll get our first look at what he was talking about. Apple has scheduled a big media event for Tuesday, Sept. 9 — a date to which Apple numerologists will strain to attribute significance. As with September events past, the focal point of this one is to be Apple's next-generation iPhones, which are expected to feature larger displays of 4.7 and 5.5 inches and run speedy new A8 processors.
Recode's John Paczkowski has an extremely solid track record when it comes to Apple launch dates and so there is good reason to believe that September 9th will stick.
While nothing is confirmed, this new information allows us to put together a fairly solid timeline for prospective iPhone 6 buyers and those that are looking forward to an iOS 8 release that Apple announced for the fall. Based on Paczkowski's information, here is a possible iPhone 6 release date timeline.
iPhone 6 Launch Date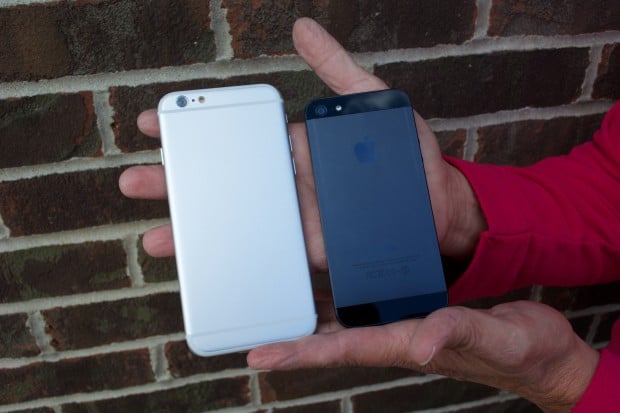 iPhone 6 launch date rumors virtually all point to an announcement inside of September and this new report all but confirms those rumors. At this point, consumers should expect at least one iPhone 6 to be announced on stage at the event on September 9th.
Rumors point to two new iPhone 6 releases, a 4.7-inch model and a 5.5-inch model. The 4.7-inch iPhone 6 release date has been rumored for September while the 5.5-inch iPhone 6 release date is a little more flimsy. Rumors continue to hint at a delayed launch for the larger iPhone 6. Release date rumors have put the 5.5-inch iPhone 6 release on a date somewhere between September and the end of 2015.
Apple is rumored to have an October press event in the works so if the 5.5-inch model doesn't make it on stage in September, it could make its arrival there alongside new iPads and the company's rumored iWatch.
So at the very least, we should see the 4.7-inch iPhone 6 announced on September 9th with a 5.5-inch iPhone 6 still possible for that date as well. Apple announced the iPhone 5s and iPhone 5c at the same time last year so there is a chance that we'll see a repeat in 2014.
Remember, we heard rumors that the iPad mini with Retina Display was going to be pushed into 2014. The iPad mini with Retina Display was announced on stage alongside the iPad Air in October and was released in November of last year. Don't bet against a two-pronged iPhone 6 approach just yet.
iPhone 6 Release Date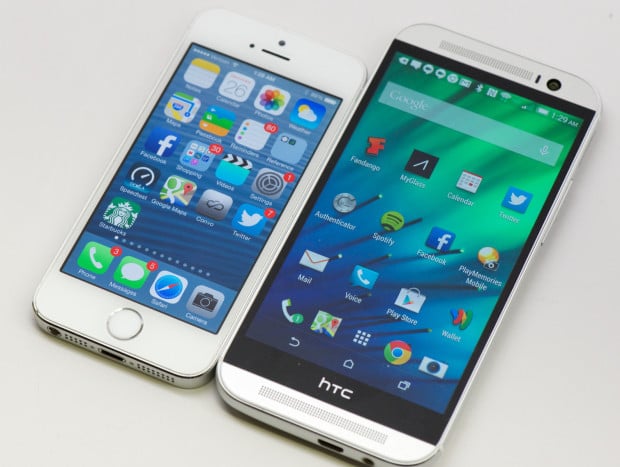 With at least iPhone 6 launch set for September 9th, we expect at least one iPhone 6 release date to emerge in September. Apple tends to release its iPhone  about two weeks after launch so that rumored September 19th iPhone 6 release date is starting to look pretty good. It's a Friday and it falls just about two weeks after this rumored launch event. It's safe to circle it on the calendar, at least in pencil.
Apple typically announces its iPhone release dates at its iPhone press events so we should get a concrete iPhone 6 release date on September 9th. September 19th and September 26th, in our eyes, are the most likely candidates with September 19th the most probable of the two. At this point, prospective buyers can start preparing for at least one iPhone 6 release next month.
This also means that we should see the iPhone 5s price plummet in the next few weeks. Apple will either drop the iPhone 5s price or kill the device off completely. In addition, retailers that stock the iPhone 5s will likely offer deals on the smartphone either in an effort to clear stock or in an effort to lure in those that don't want a larger iPhone.
iOS 8 Release Date
Finally, this allows us to put the iOS 8 release date into perspective. Apple typically unleashes its iOS updates a few days ahead of the iPhone release so we should see the iOS 8 release date take place a few days after September 9th.
It's possible that we could see a setup that mirrors last year's iPhone 5s release and iOS 7 release. The iOS 7 update was released on September 18th for older devices. The iPhone 5s emerged on Friday, September 21st. If Apple follows a similar pattern and it's possible that it will, we could see the iOS 8 update released a few days before September 19th.
In summary, here's Apple's potential iPhone 6 release timeline:
iPhone 6 announcement on September 9th.
iPhone 6 release date on September 19th. (Or September 26th, another Friday in late September.)
iOS 8 release somewhere between September 9th and September 26th.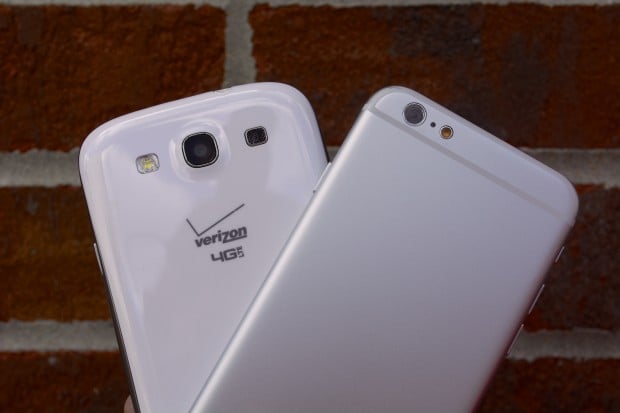 Apple's iPhone 6 is expected to be one of the top smartphones of the year with rumors hinting at a number of huge upgrades including a redesign that offers a slimmer form factor and more metal, a higher resolution Retina Display, an upgraded camera, an A8 processor with M8 co-processor, Touch ID, and of couse the iOS 8 update that was confirmed at WWDC 2014.
The company's iOS 8 update is coming for a number of devices not called iPhone 6. Apple confirmed the update for all iOS 7 powered devices excluding the aging iPhone 4. All compatible devices should see the update on the same day at the same time.

As an Amazon Associate I earn from qualifying purchases.